McCullers set for 'surreal' start in Miami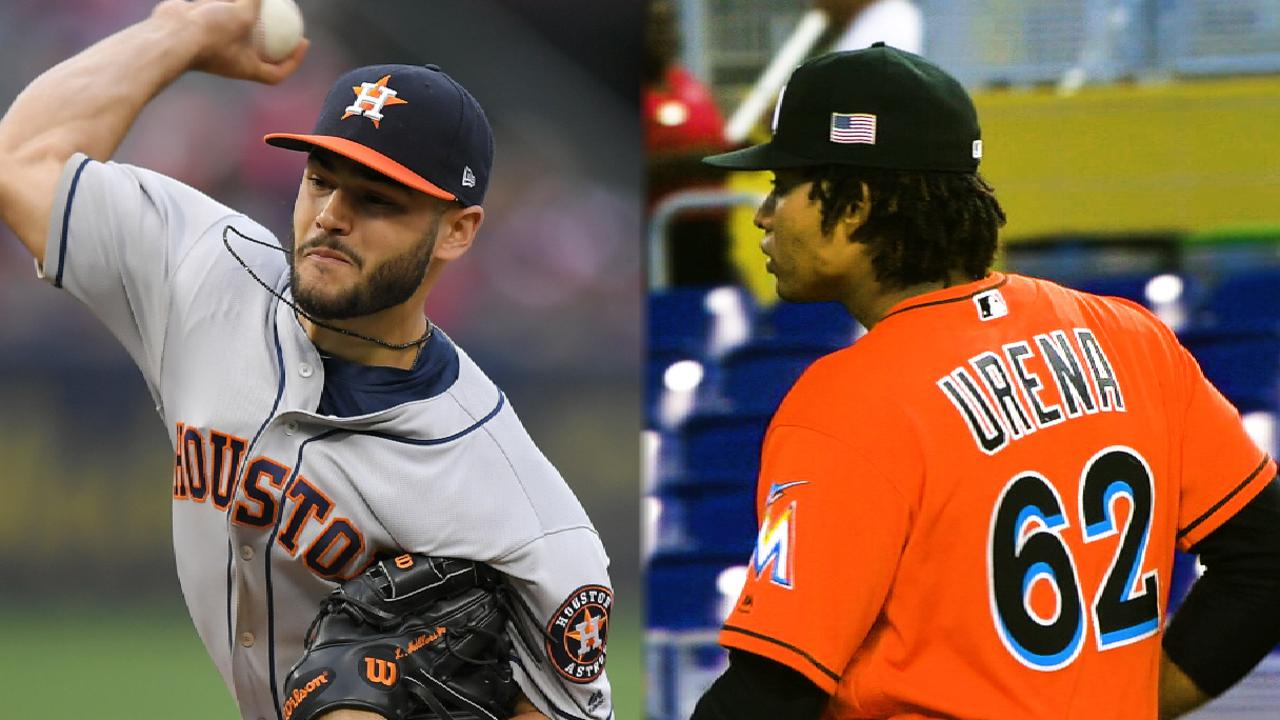 Lance McCullers Jr. was good friends with former Marlins ace Jose Fernandez, whose life was tragically cut short last September in a boating accident. The two played in the same high school district in Tampa, Fla., and were teammates on a travel ball team, the Tampa Bay Warriors.
McCullers takes the mound for the Astros on Wednesday afternoon, the very spot where Fernandez, in his short time with the Marlins, became the face of the franchise.
"I've been wearing my cleats and a glove dedicated to him the whole season, so I'm just going to keep doing that," said McCullers, who grew up in Tampa, where Fernandez came after defecting from Cuba. "Around 2010, I started training with him. We kind of grew up together there, experienced high school baseball and circuit baseball together and then trained together for four to five years."
McCullers said that the two talked often about some day playing in the Major Leagues.
"It was always our goal," he said. "Always our dream to make it. So it's a little bit surreal being here and him not being here. I don't know what it will be like when I pitch. But I have to do my job at the same time."
McCullers will be opposed by Marlins right-hander Jose Urena, who started the season in the bullpen but has pitched well in two starts (1-1, 1.50 ERA).
Three things to know
• After being out of the lineup on Tuesday against left-hander Dallas Keuchel, Justin Bour will return Wednesday looking to build on his big Monday night. The Marlins' first baseman had three hits including his eighth home run of the season on Monday, a blast projected at 437 feet, making it Bour's sixth-longest homer of the Statcast Era, his longest this season and his second-longest at Marlins Park. He hit a 444-foot blast on June 18 last season.
• When McCullers throws his knuckle-curveball in the zone this season, opponents are batting .347 with a .514 slugging percentage, swinging and missing 11.7 percent of the time. But when the pitch is out of the zone, they have gone 0-for-32 with a 30.8-percent swinging-strike rate.
• This will be Urena's first appearance vs. the Astros. Likewise, McCullers will be facing the Marlins for the first time in his career as well.
Glenn Sattell is a contributor to MLB.com. This story was not subject to the approval of Major League Baseball or its clubs.