MLB.com Columnist
Mark Feinsand
Monument Park blazers were Beltran's idea
Astros slugger helps honor Jeter as No. 2 is retired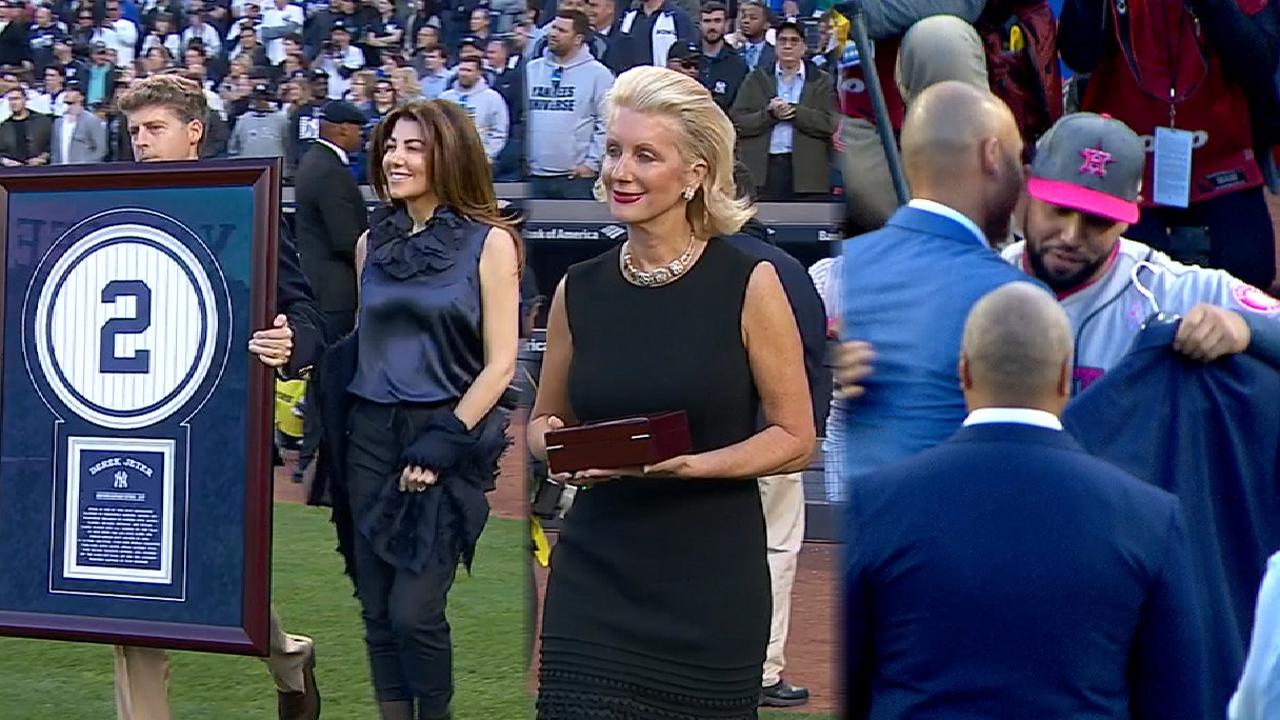 NEW YORK -- Despite playing less than three seasons with the Yankees, Astros slugger Carlos Beltran left his mark on the organization in a way he never imagined he would.
Derek Jeter received a brand-new Monument Park blazer during his number-retirement ceremony, as did the other nine Yankees who are represented with either retired numbers or plaques beyond the center-field fence.
Beltran was asked to present the blazer to Jeter, because, as it turns out, the idea for the exclusive jackets belonged to him in the first place.
• 2 sweet: Yanks retire Jeter's iconic number
• 2 love: The city that's 'ever Jeet's!
• Jeter shares ceremony with Mother's Day
Here's how it happened.
One day last season, Beltran was sitting in clubhouse manager Rob Cucuzza's office when he threw out an idea he had during one of the many Monument Park ceremonies he watched during his first two years in pinstripes.
"I told Cucuzza, 'What about a navy blazer with a patch for Monument Park?'" Beltran said. "You put that jacket on and it shows you're in a special place. And when you take a picture of all those guys together, they're going to look great. Cucuzza said, 'That's not a bad idea,' so he presented it to management."
Beltran never gave it another thought after that day, especially once he was traded to the Rangers at the Trade Deadline, spending the final two months of the 2016 season in Texas.
On Saturday night, while attending a private event celebrating Jeter's impending number retirement, Beltran was approached by Deborah Tymon, the Yankees' senior VP of marketing, who informed Beltran that the team had decided to make the jackets for the members of Monument Park.
"For a moment, I didn't know what she was talking about," Beltran admitted. "She said, 'The jackets you had the idea for.' I thought it was great and told her I was looking forward to seeing them [Sunday]. She said, 'You'll be presenting Jeter with his jacket.' I was like, 'Oh my God.' I only got to play with Jeter one year, so to have the privilege on his day to give him his jacket, it was amazing. It was special that they gave me that opportunity."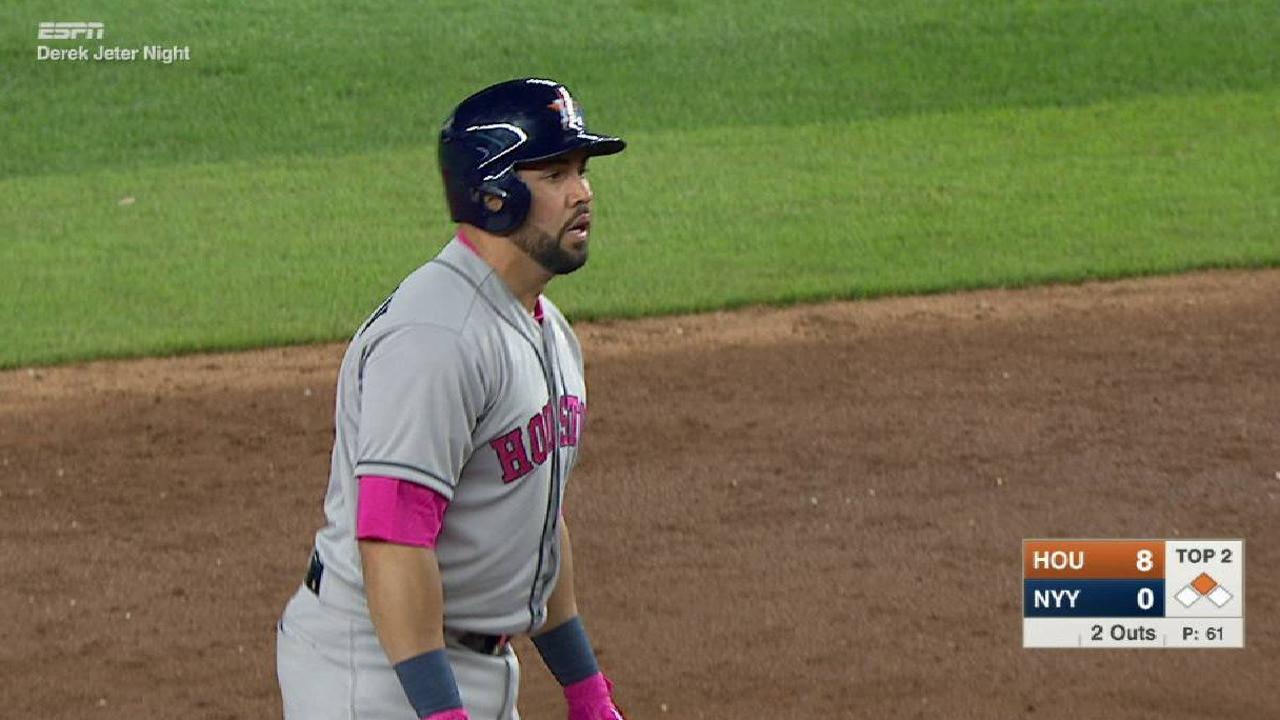 During Beltran's first two seasons with the Yankees, Joe Torre, Bernie Williams, Jorge Posada and Andy Pettitte had their numbers retired, while Tino Martinez, Rich "Goose" Gossage, Paul O'Neill, Willie Randolph and Mel Stottlemyre were honored with plaques in Monument Park.
Beltran was inspired by the green jackets given to winners at The Masters, the gold jackets presented to Pro Football Hall of Fame inductees, as well as the red jackets that Cardinals Hall of Fame members wear to Busch Stadium for special events.
"It's a special place to be," Beltran said of Monument Park. "I believe it's important for people to be recognized and be dressed a little different than everybody else."
Mark Feinsand, an executive reporter, originally joined MLB.com as a reporter in 2001. This story was not subject to the approval of Major League Baseball or its clubs.