Fiers opens twin bill before Yanks honor Jeter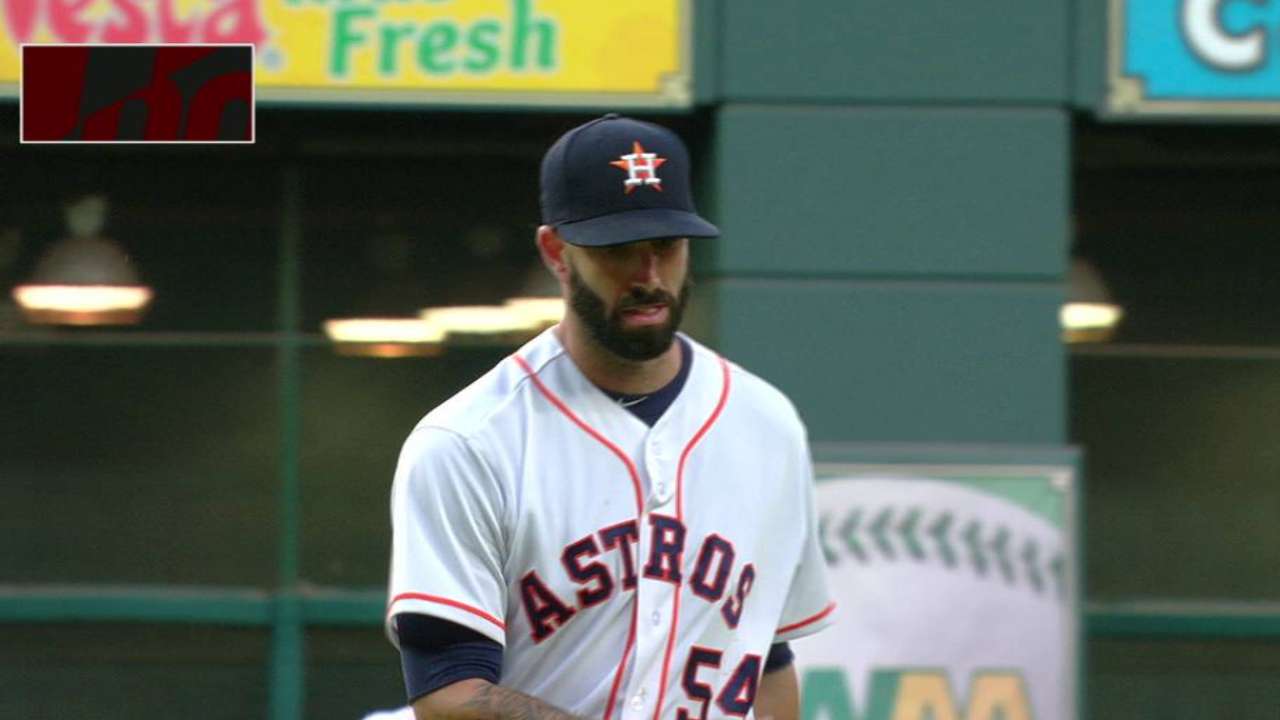 It's hard to think of a more fitting way for the Yankees to honor Derek Jeter than to win on the night they retire his number and give him a plaque in Monument Park.
"To me, the easiest way to define Derek Jeter is, 'He's a winner,'" manager Joe Girardi said. "Plain and simple."
The ceremony is set to begin no earlier than 6:35 p.m. ET between the two games of a day-night doubleheader against the Astros. The first game starts at 2:05 p.m., with the nightcap beginning after the event, but no earlier than 7:35 p.m. ET.
Winning, though, hasn't come easy for New York lately, as the Astros won the first two games of the series, 3-2 and 5-1, respectively. The Bombers have lost three straight games, their longest streak since they dropped three during the first week of the season.
Meanwhile, the Astros (25-11) boast the best record in MLB and are riding a five-game winning streak, their longest since they won five straight from April 11-17.
Derek Jeter Night has been a main talking point not only in the Yankees clubhouse, but also for the visiting Astros.
Houston catcher and former Yankee Brian McCann played with Jeter in 2014, the shortstop's final season, when he signed with New York before the season began. McCann said just one year of watching Jeter go about his daily routine influenced the way he prepares for each game.
"He changed his whole generation," McCann said. "My generation, when I first came up, everybody wanted to be Derek Jeter."
Right-hander Mike Fiers will start for Houston against Yankees righty Luis Severino in the first game of the doubleheader. Severino is 2-2 with a 3.40 ERA in 39 2/3 innings this season, while Fiers is 1-1 with a 5.64 ERA in 30 1/3.
Astros righty Charlie Morton is set to take the mound against Masahiro Tanaka in the night game. Morton is 4-2 with a 3.63 ERA this season, and Tanaka is 5-1 with a 4.36 ERA. Both pitchers will be making their eighth starts.
Things to know
• Jeter played his entire 20-year career with the Yankees and tallied 3,465 hits, which ranks sixth on the all-time list.
• Severino has gone at least seven innings in four of his six starts this season, and he is 1-1 with a 2.75 ERA and 18 strikeouts in his past three starts.
• Morton has won his past three starts, striking out 25 batters in 18 2/3 innings and posting a 2.89 ERA in that span.
Matthew Martell is a reporter for MLB.com based in New York. This story was not subject to the approval of Major League Baseball or its clubs.