Astros put Gustave on DL; Hoyt gets chance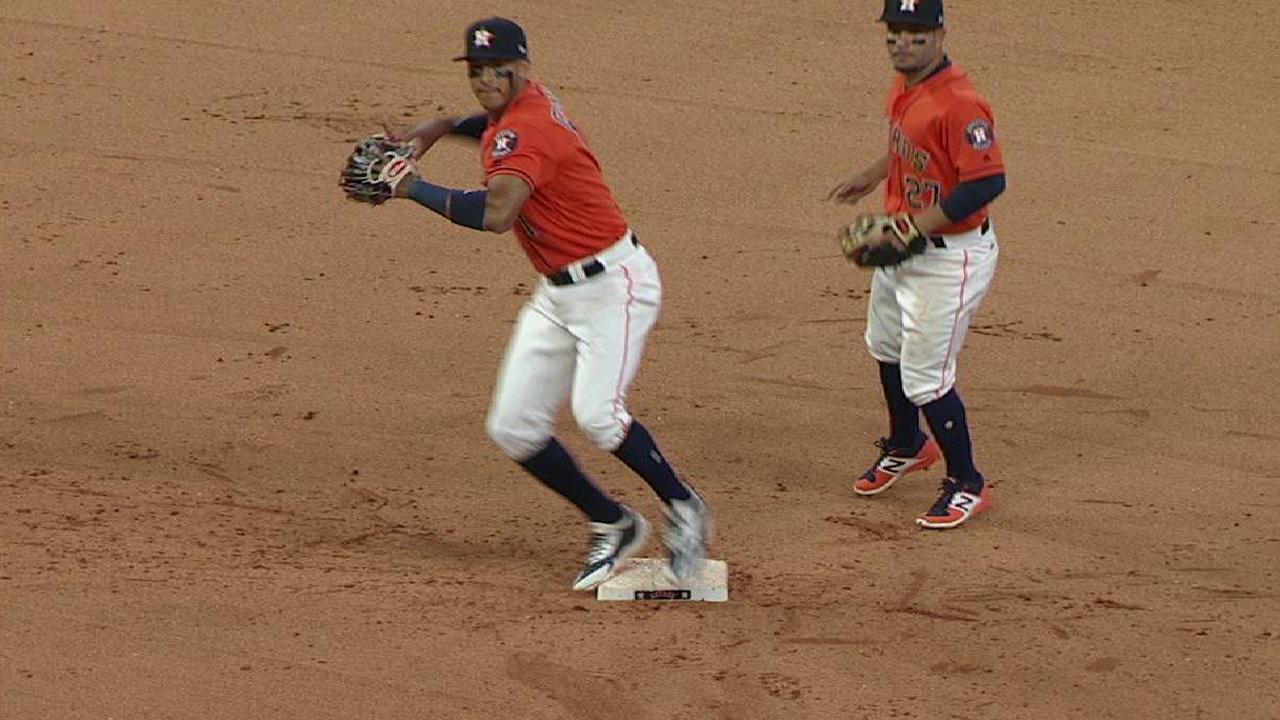 HOUSTON -- The Astros made their first roster move of the regular season Thursday morning, placing right-handed reliever Jandel Gustave on the 10-day disabled list and recalling right-hander James Hoyt from Triple-A Fresno. Gustave has right forearm tightness, the team said.
Hoyt and Gustave were battling for the final spot in the bullpen this spring, with Gustave getting the edge. Gustave appeared in six games for Houston, allowing five hits, four runs (three earned) and seven walks while striking out two batters in five innings.
"Mentally, I told myself it could be a week, it could be a month, it could be two months," Hoyt said of his return. "It doesn't really matter right now at this point. Just continue to do your job and focus on the things you can control."
Hoyt appeared in five games for Fresno, allowing one hit and two walks with eight strikeouts in five scoreless innings. He made his debut last year at 29 years old, and he posted a 4.50 ERA in 22 games for the Astros, striking out 28 batters and giving up 16 hits in 22 innings.
Hoyt has swing-and-miss stuff, but because he relies on chase secondary pitches, his pitch count can get high and he can go deep in counts and have some long innings.
"I feel good," Hoyt said. "I was down there in Fresno just getting my work in and preparing myself for when this day game. It's here now and I'm ready to contribute."
Astros manager A.J. Hinch said Gustave was battling soreness for a couple of outings and it wouldn't resolve itself.
"Even his command and control for much of this season, it felt like something was off and he reported to us he hasn't felt great," Hinch said. "The diagnosis is mild, but we're going to be without him for at least half of the 10-day DL and that's too long to go without an extra pitcher. And with James Hoyt at Triple-A, who arguably could have made our team and would have made most teams in the big leagues, we decided to stay at full strength."
Brian McTaggart has covered the Astros since 2004, and for MLB.com since 2009. Follow @brianmctaggart on Twitter and listen to his podcast. This story was not subject to the approval of Major League Baseball or its clubs.