Musgrove eyes continued success vs. Halos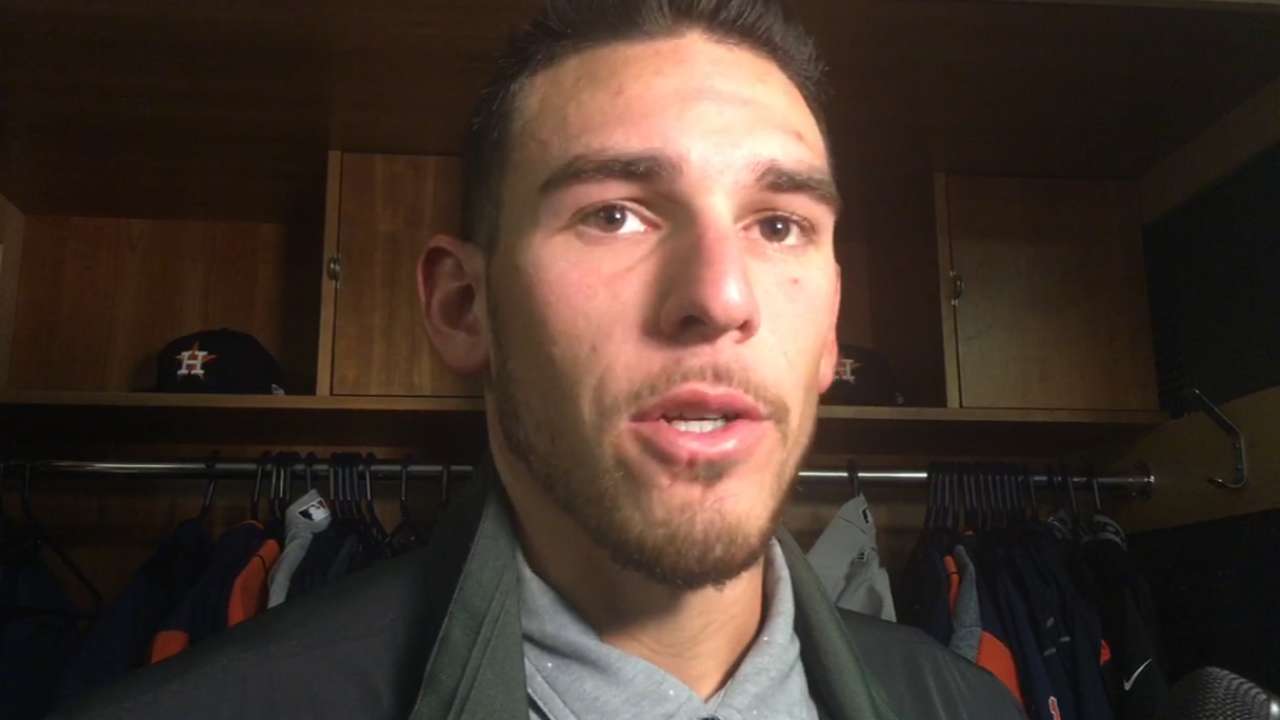 Angels right-hander Ricky Nolasco will oppose Astros righty Joe Musgrove on Tuesday in the second of 19 games between the American League West rivals this season.
After seeing a surplus of left-handers this season, the Astros are slated to see all right-handed starters in this four-game series at Minute Maid Park. Houston is 6-0 this season against right-handers and 3-4 against southpaws.
Playing seven of their first 10 games against the Mariners, the Astros saw their share of left-handers. With a presence of right-handed bats and switch-hitters, Astros manager A.J. Hinch said his team should be able to hit left-handed pitching, as well as right-handers.
Last year, the Astros owned a 13-6 advantage in the season series with the Angels.
Nolasco, making his fourth start of the season, has logged a 5.40 ERA, giving up 10 runs over 16 2/3 innings.
Musgrove, who picked up his first win of the season last time out against the Mariners, is having trouble going deep into games with 10 1/3 innings over his first two starts.
Things to know about this game
• Both clubs have enjoyed large comebacks this season. Twice the Astros and Angels have rallied from five-run deficits to win.
• The Angels have spent seven days atop the AL West standings this season. Last year, the Angels were in first place in the division only three days.
• With almost two weeks remaining in April, the Astros have already posted more wins this month than last year's total (7-17).
• Entering Monday, Charlie Morton's curveball was averaging a spin rate of 2,905 rpm this season, the fourth-highest among pitchers with at least 25 tracked curves or knuckle-curves. Hitters had missed on 46.2 percent of their swings against the pitch, the highest rate in MLB (minimum 15 swings).
Richard Dean is a contributor to MLB.com based in Texas. This story was not subject to the approval of Major League Baseball or its clubs.