Morton opens 4-game set vs. Angels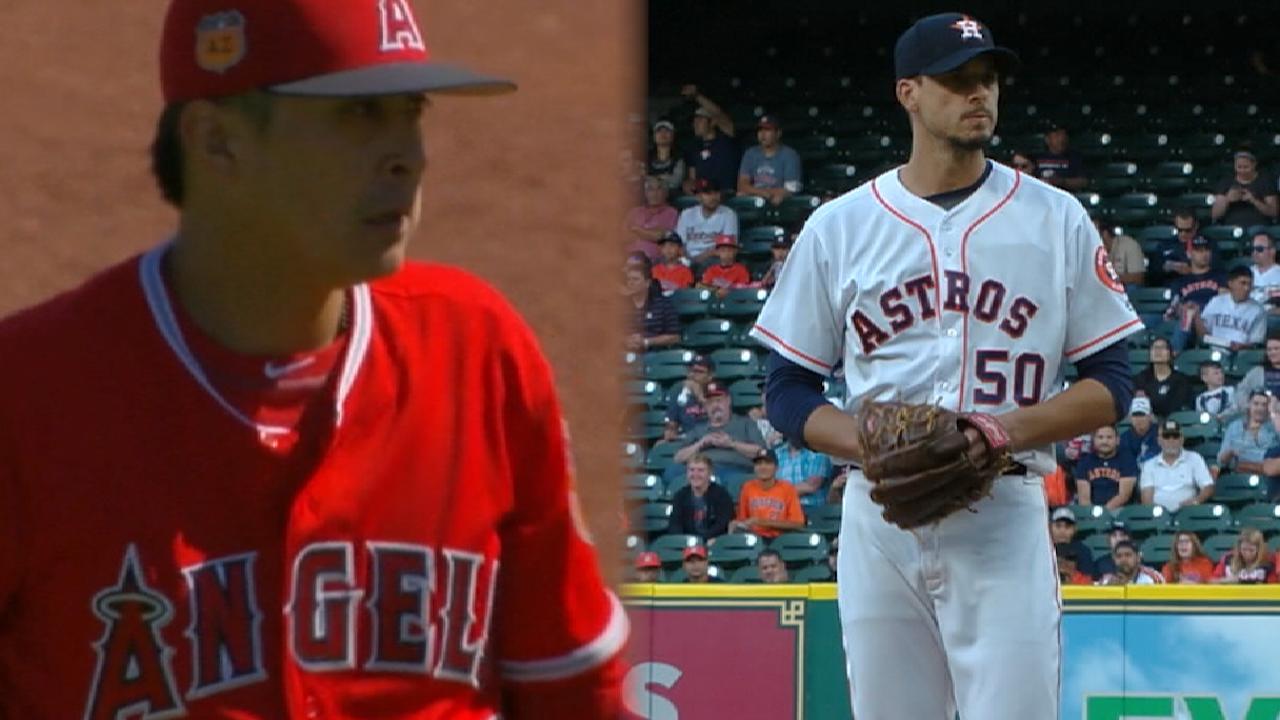 The American League West rival Angels and Astros will meet for the first time this season on Monday, beginning a four-game series at Minute Maid Park. Houston right-hander Charlie Morton will oppose Halos righty Jesse Chavez.
Morton was originally slated to pitch against the A's on Sunday, but his start was pushed back one day following a rainout in Oakland. Morton has posted a 4.09 ERA over his first two outings, allowing five runs over 11 innings. He is 1-0 with a 4.63 ERA in two career starts against the Angels.
Chavez has logged a 5.40 ERA over two starts this season and was charged with a loss on Wednesday after giving up five runs over 4 1/3 innings against the Rangers. In 21 career games (five starts) against the Astros, Chavez is 3-1 with a 2.90 ERA.
Houston claimed the season series against the Angels in 2016 by a 13-6 margin, but the Halos have won five of their last seven meetings with the Astros.
"They definitely have some big left-handed bats they acquired to balance the big right-handed bats they have, so they have a balanced lineup," Angels manager Mike Scioscia said. "It's a more experienced team right now with some of the veterans that came over. They can put up a lot of runs when you're missing your spots. Hopefully, we're going to pitch well and let our offense do what it can do."
Three things to know about this game
• Astros shortstop Carlos Correa, who sustained a right hand contusion on Saturday after being hit by a pitch, is expected to return to the lineup on Monday.
• Angels slugger Albert Pujols' 53 home runs are the most all time against the Astros. Pujols has 592 career homers, leaving him eight shy of becoming the ninth player with 600 long balls.
• The Halos are 17-11 in their last 28 home games against the Astros, but they have struggled at Minute Maid Park, going 8-18 over their last 26 contests in Houston.
Maria Guardado covers the Angels for MLB.com. This story was not subject to the approval of Major League Baseball or its clubs.