For '04 Astros, Beltran was lightning in a bottle
Trade brought outfielder to Houston to set up unforgettable postseason performance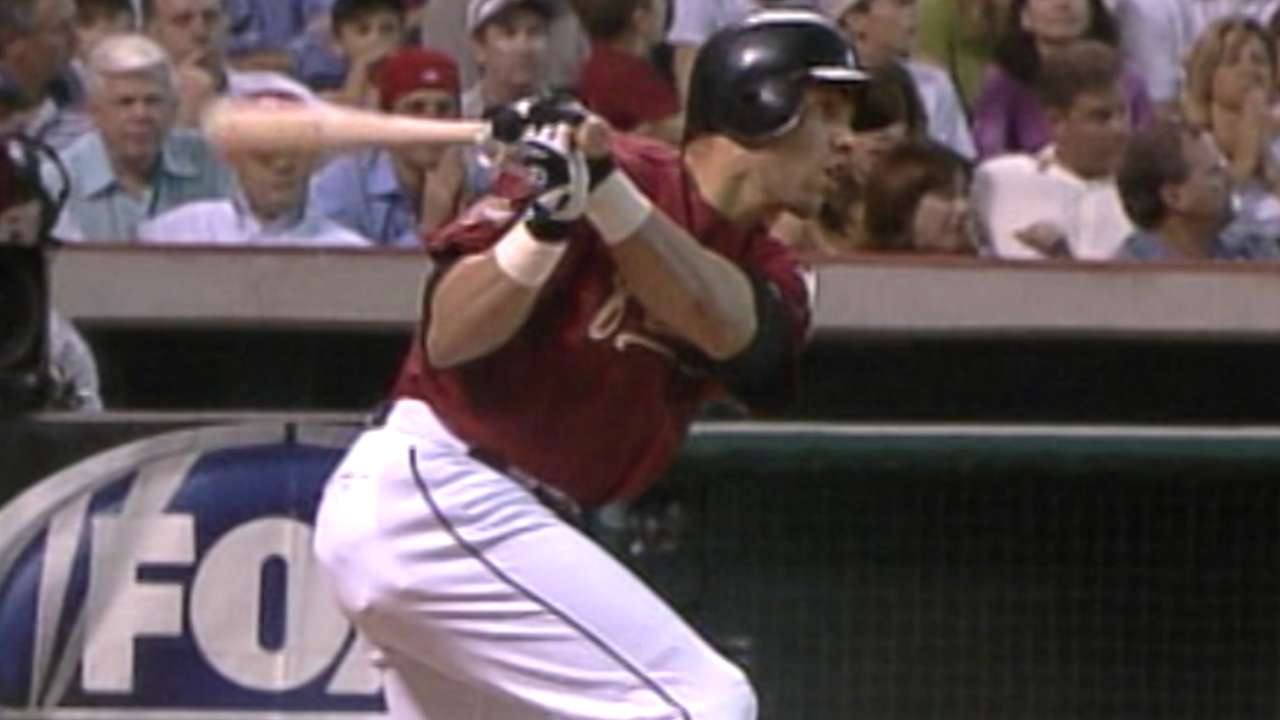 HOUSTON -- It's been more than a dozen years since Carlos Beltran's unforgettable October in Houston helped vault him to stardom. It was brief, but magical -- and it still has his former teammates filled with wonder, even today.
Beltran, an up-and-coming star traded to the Astros in June 2004, tied Barry Bonds' single-postseason record by hitting eight home runs in that postseason, including homers in five consecutive games. He signed with the Mets a few months after the Astros were eliminated in the National League Championship Series by the Cardinals, but his legacy remained.
Now that Beltran is returning to Houston at 39 years old -- he signed a one-year, $16 million deal this offseason -- those who were around him in 2004 still have vivid memories of his October to remember.
"There's some guys who wear a Superman shirt, but he was Superman," Hall of Fame second baseman Craig Biggio said. "Anybody that was part of it, that saw it, watched it -- every ball he hit was hard. Every out he made was hard. It was one of the most incredible hitting experiences I've seen in my life for that time of year and the numbers he threw up."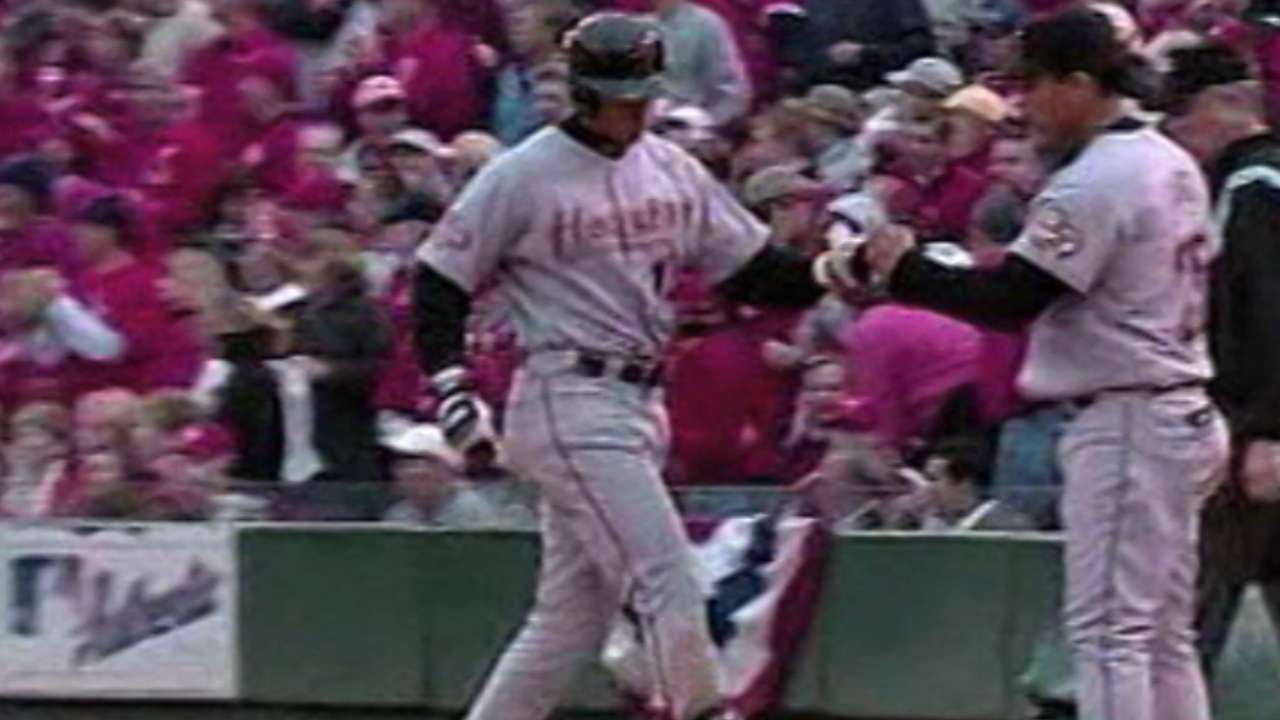 Beltran, a dynamic switch-hitter, was traded from the Royals to an Astros team that was loaded with star power but underperforming late in June. He played only 90 regular-season games with the Astros, batting .258 with 23 home runs, 53 RBIs and 28 stolen bases and helping the Astros go 36-10 down the stretch to clinch the NL Wild Card on the final day of the season.
"He was possibly the most talented player I ever played with, just in terms of speed, power, arm strength," former Astros catcher Brad Ausmus said. "He was a five-tool guy, really."
The best was yet to come.
In the playoffs, Beltran had a performance for the ages. He hit two home runs in Game 5 of the NL Division Series against the Braves, and then hit one homer in each of the first four games of the NLCS against the Cardinals, including the game-winner in Game 4. He hit .435 with eight homers, 14 RBIs, six steals and a .536 on-base percentage in 12 playoffs games for Houston.
"It wasn't just hitting balls out," former Astros closer Brad Lidge said. "It was hitting rockets that were still going up when they hit the second deck. Like crazy stuff. I obviously had a chance to watch [Lance] Berkman and everybody else hit the ball -- [Jeff] Bagwell -- but I never see a ball jump off anyone's bat like it did off Beltran's."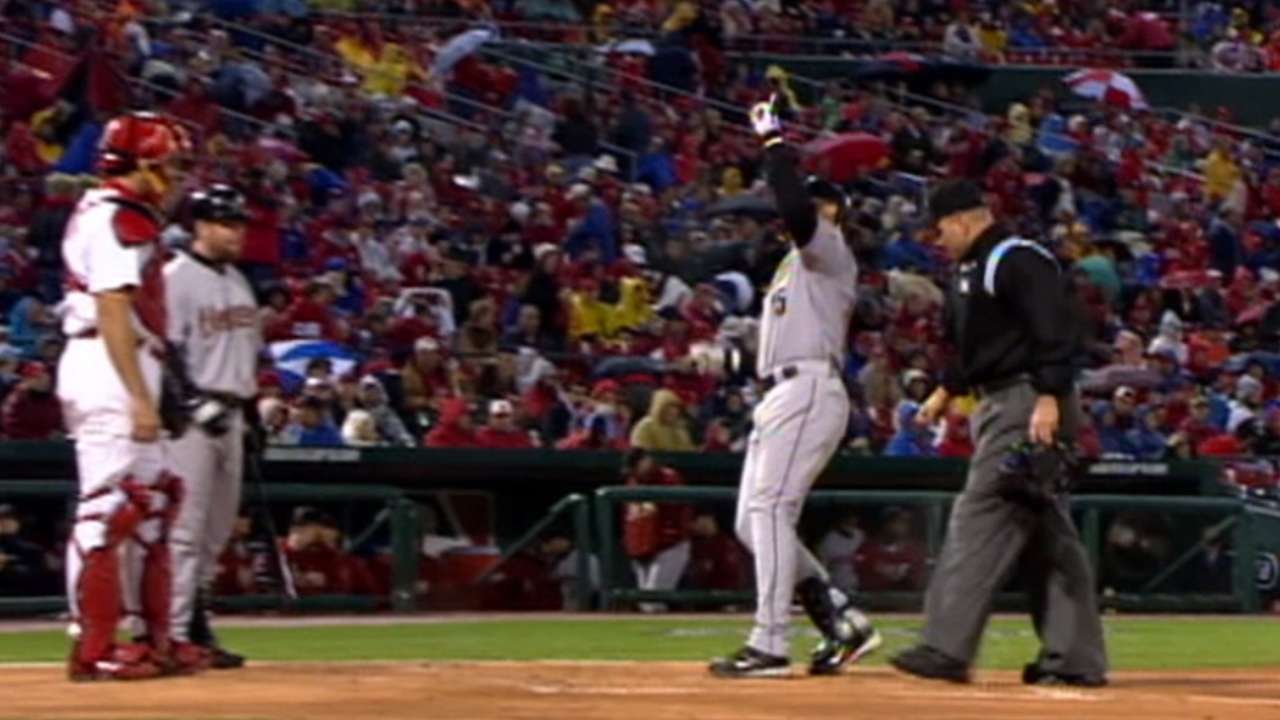 Like Ausmus, Bagwell said Beltran is the best all-around player he's played with.
"There's not one thing he couldn't do," he said. "The other thing about him obviously was his postseason, which I happened to have the best seat in the house, because I was on deck. And there's one video -- I was thumbing through some things to show my wife because it was so impressive -- of a home run, and I remember walking up to home plate and you could see Carlos coming and me talking to [Cardinals catcher Mike] Matheny.
"And he's like, 'You've got to be kidding me.' I said, 'Dude, this is unbelievable.' It was something special. He's such a good guy. I didn't do many things often, but I called him in Puerto Rico [after the 2004 season] to get him to come back. He's something special you don't see very often."
In Game 4 of the NLCS, Beltran hit a tiebreaking homer off Cardinals reliever Julian Tavarez in the seventh inning. Beltran, batting left-handed, reached down and hit a 2-2 slider that was headed for the dirt and launched it into the Astros' bullpen in right-center.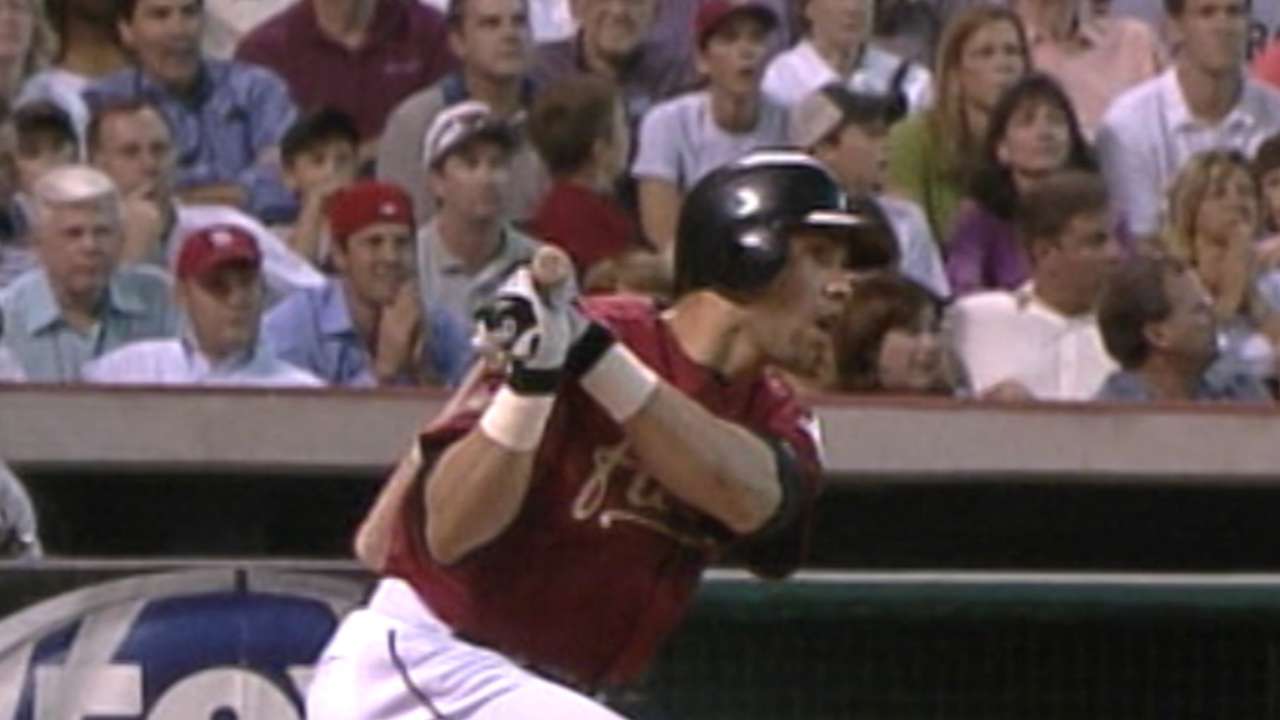 "I know certainly the playoff run for him was unbelievable, and might have been really the turning point in his career, quite frankly," Ausmus said.
Lidge recalled how Beltran once gracefully jumped at the fence at Minute Maid Park to make a catch. Ausmus remembered how easily Beltran glided from first to third, and second to home. Everyone in Houston was disappointed when the Mets outbid the Astros to land Beltran, who said earlier this month he would have stayed in Houston had he received a no-trade clause.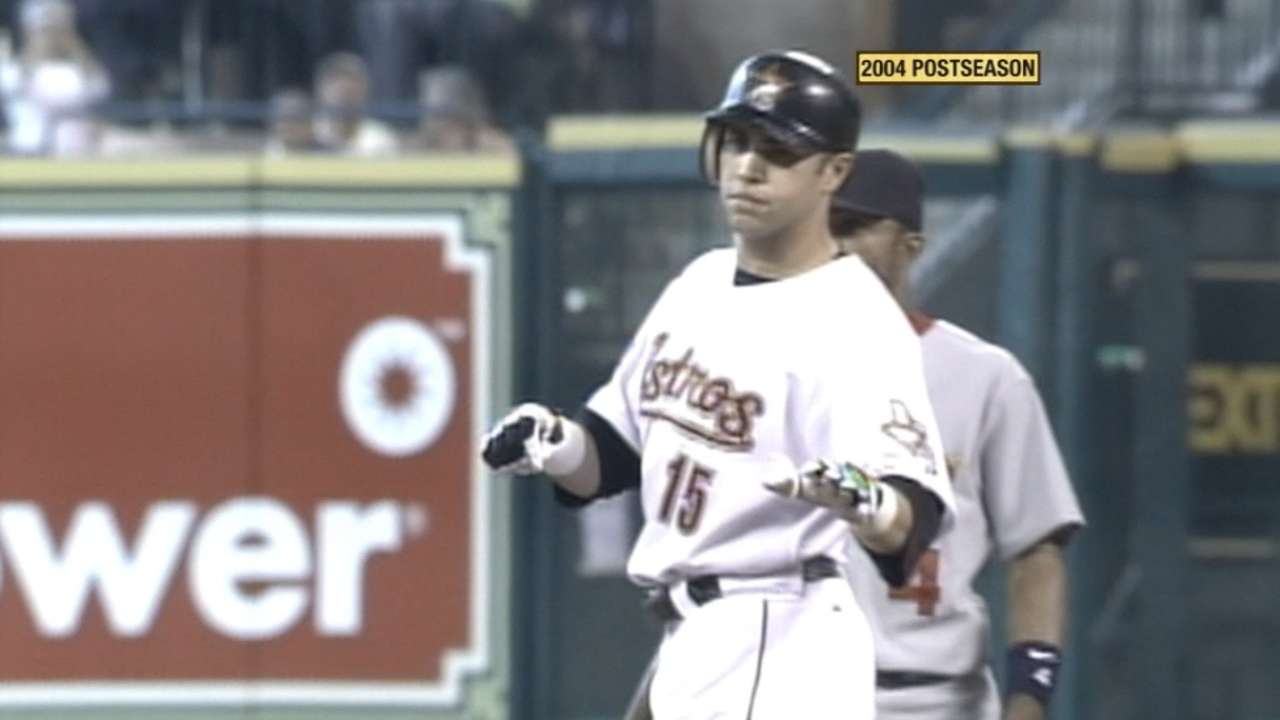 "It was an honor to play with him as well, but really just something individually that I don't think people realize just how gifted he is, and it's great he was able to keep going this long," Lidge said.
When recalling the Beltran trade last year, former Astros general manager Gerry Hunsicker said it was one of the most exciting trades he's ever been involved with.
"Never did I dream or could have dreamt that Beltran would make the impact he did," Hunsicker said. "His postseason run that year was legendary. Still is."
Brian McTaggart has covered the Astros since 2004, and for MLB.com since 2009. Follow @brianmctaggart on Twitter and listen to his podcast. This story was not subject to the approval of Major League Baseball or its clubs.