MLB.com Columnist
Mike Bauman
Bagwell worthy of Hall call, not assumptions
Former slugger's numbers should not be marred by rumors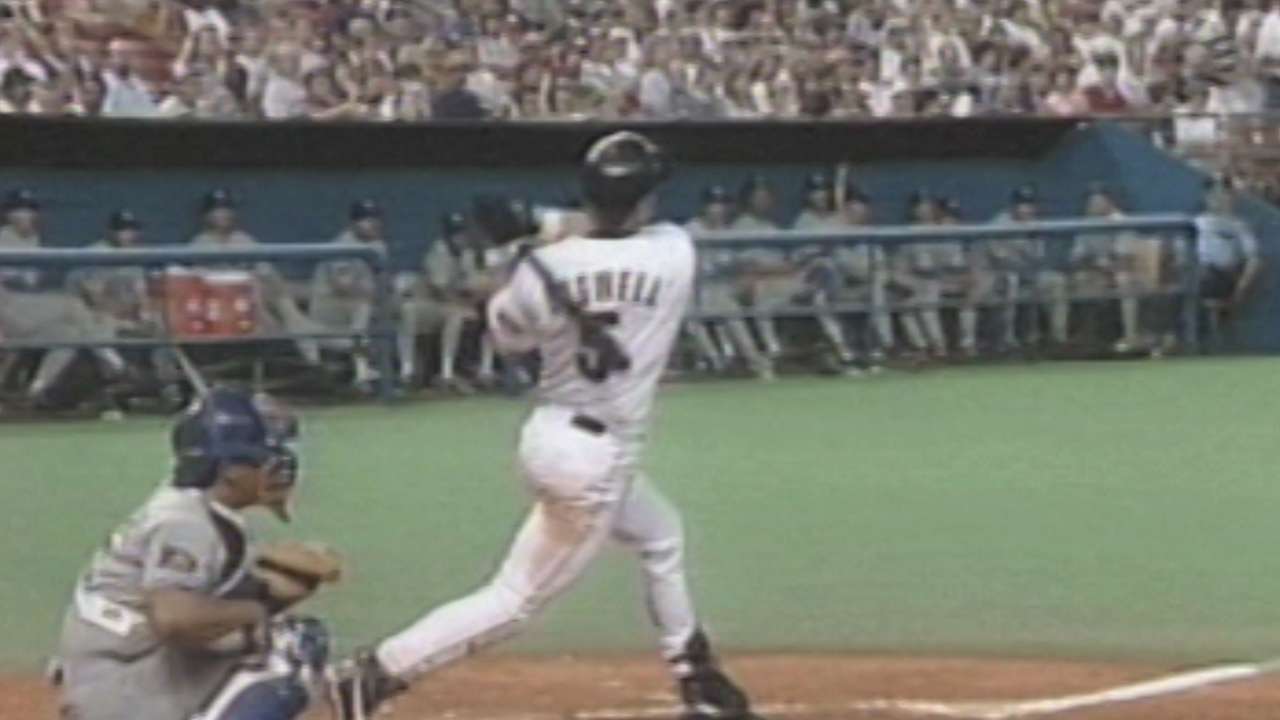 After seven seasons on the Hall of Fame ballot, this should be the year when Jeff Bagwell gains election. History is on his side. And so is his career.
Bagwell received 71.6 percent of the votes last year, with 75 percent necessary for election. Every Hall candidate who has reached the level of support he had last year has eventually been elected to the Hall.
That's the objective, empirical direction in which Bagwell's candidacy is headed. The other reason is in the arena of fair play, an even break, justice. The man had a career line of .297/.408/.540 with 449 home runs and 202 stolen bases. He ranks 38th in career Wins Above Replacement among position players. He put up those numbers playing the prime of his career for the Astros in a pitcher's paradise, the Astrodome.
• Complete Hall of Fame coverage
So why hasn't Bagwell been previously elected to the Hall of Fame? He has been victimized by a form of the unfortunate phenomenon known as "fake news." There is not one shred of actual evidence that Bagwell used performance-enhancing substances. But some people have pretended that this evidence existed.
The MLB.com staffers who are eligible to vote in the Hall of Fame elections annually announce who we included on our ballots, as we should. In recent elections, after once again supporting Bagwell, I would receive messages along these lines:
"You are a bleeping idiot. Bagwell is a bleeping steroid guy."
Apart from illustrating how far from ideal public discourse in this country sometimes is, this sort of response is, from the standpoint of Bagwell's alleged PED use, simply erroneous.
There have been people who have assumed that Bagwell used PEDs. But they have not made assumptions based on fact. Their reasoning has been both circumstantial and refutable.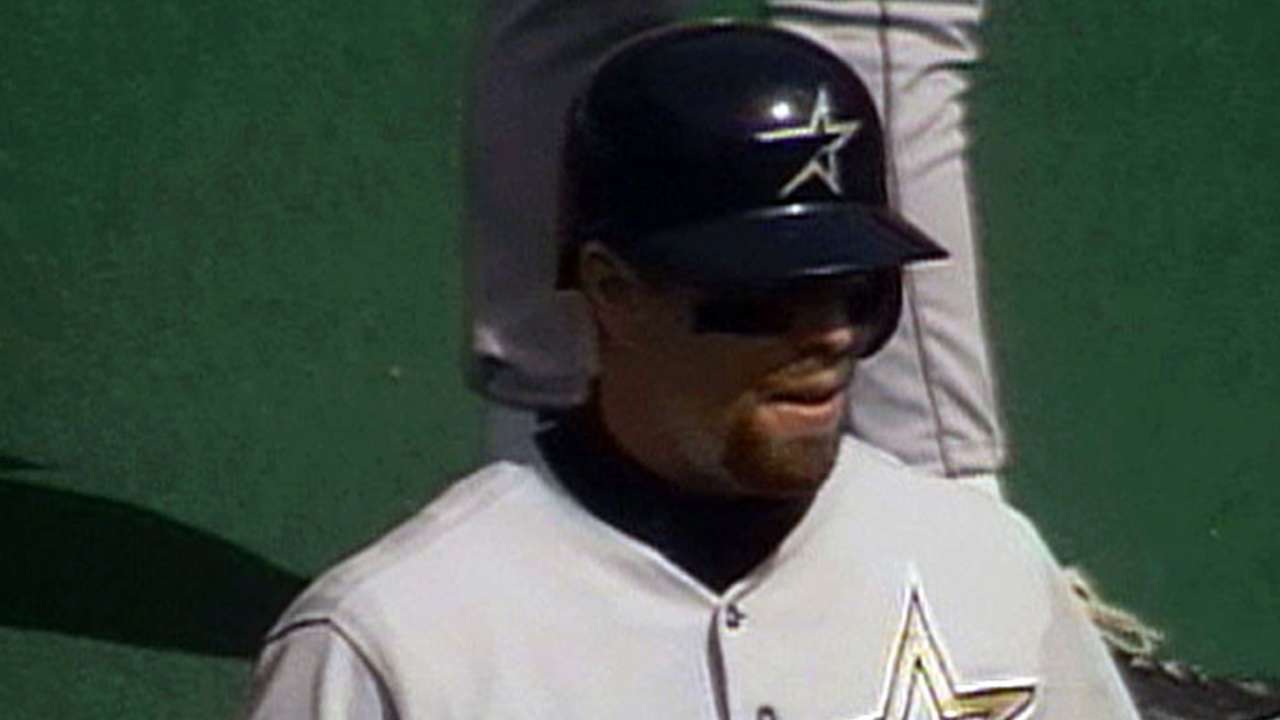 The biggest thing the anti-Bagwell people have is that he had four home runs in 481 at-bats while playing for the Red Sox organization at New Britain in the Double-A Eastern League in 1990.
So to get from there to feared big league slugger, well, he played in the steroid era, didn't he? Try taking that into a court of law and see how many convictions you get with it.
That one season may have been the outlier in Bagwell's career. In this regard the Boston Globe had an instructive story quoting Tom Mooney, who scouted Bagwell while Bagwell was at the University of Hartford. Mooney was working for the Astros at the time. Bagwell was drafted by the Red Sox in the fourth round of the 1989 Draft, but he was traded to Houston in August 1990 for reliever Larry Andersen.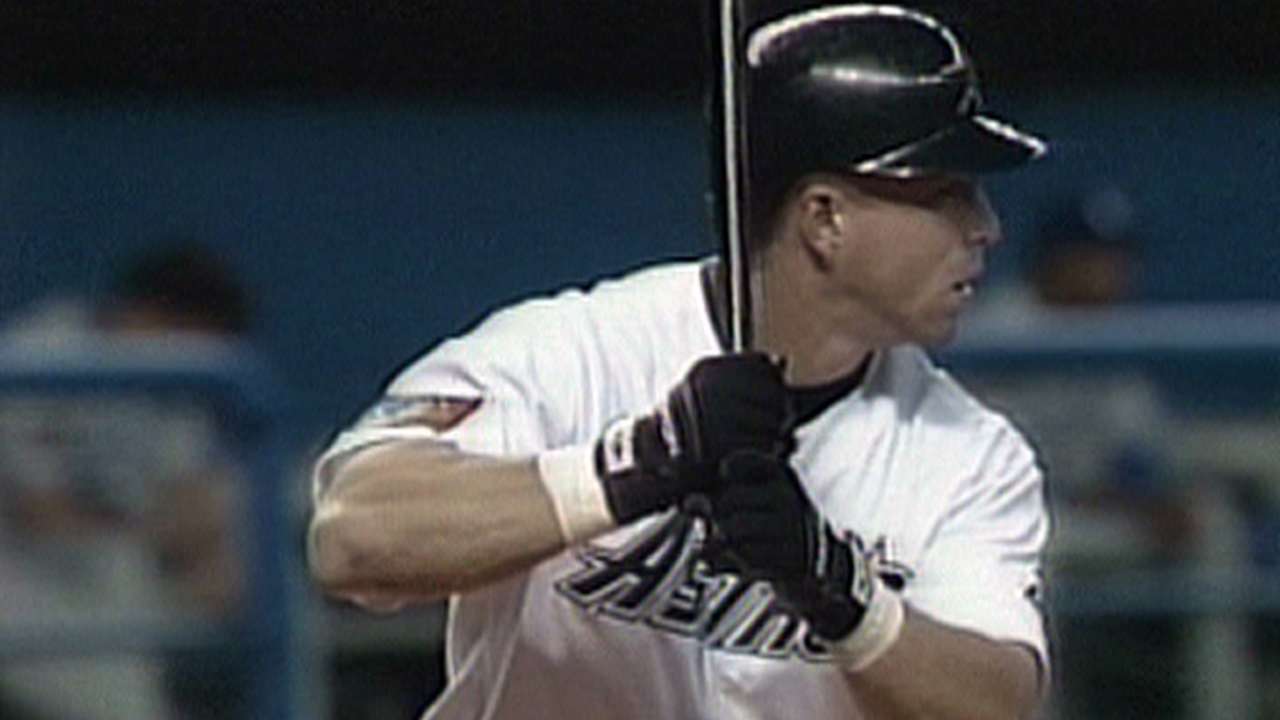 Mooney told the Globe that he graded Bagwell at seven in power on the scouts' scale in which eight is the highest possible score.
"[A seven grade represents] the ability to get the ball out of any ballpark," Mooney said. "He generated that kind of bat speed, that kind of explosiveness, when he squared the ball up. This was going to be impact-type power. It wasn't going to be six, seven, eight in the lineup. It was going to be middle of the order. Nobody gets eights. I don't think I ever gave [Ken] Griffey [Jr.] an eight in anything. Seven was about as high as I'd go. That meant that I thought he'd be an elite power guy."
So Bagwell's power was evident before that four-homer season in Double-A just as it was later.
I have voted for Bagwell every year he has been on the Hall of Fame ballot. I don't vote for players whose use of PEDs is a matter of public record. But when the case against a player is based on speculation, conjecture and circumstance, let's allow his performance to decide the issue. On that basis, it is time for Bagwell to be enshrined at Cooperstown.
Mike Bauman is a national columnist for MLB.com. This story was not subject to the approval of Major League Baseball or its clubs.