Astros set up potential post-Meetings moves
Houston remains in market for pitching help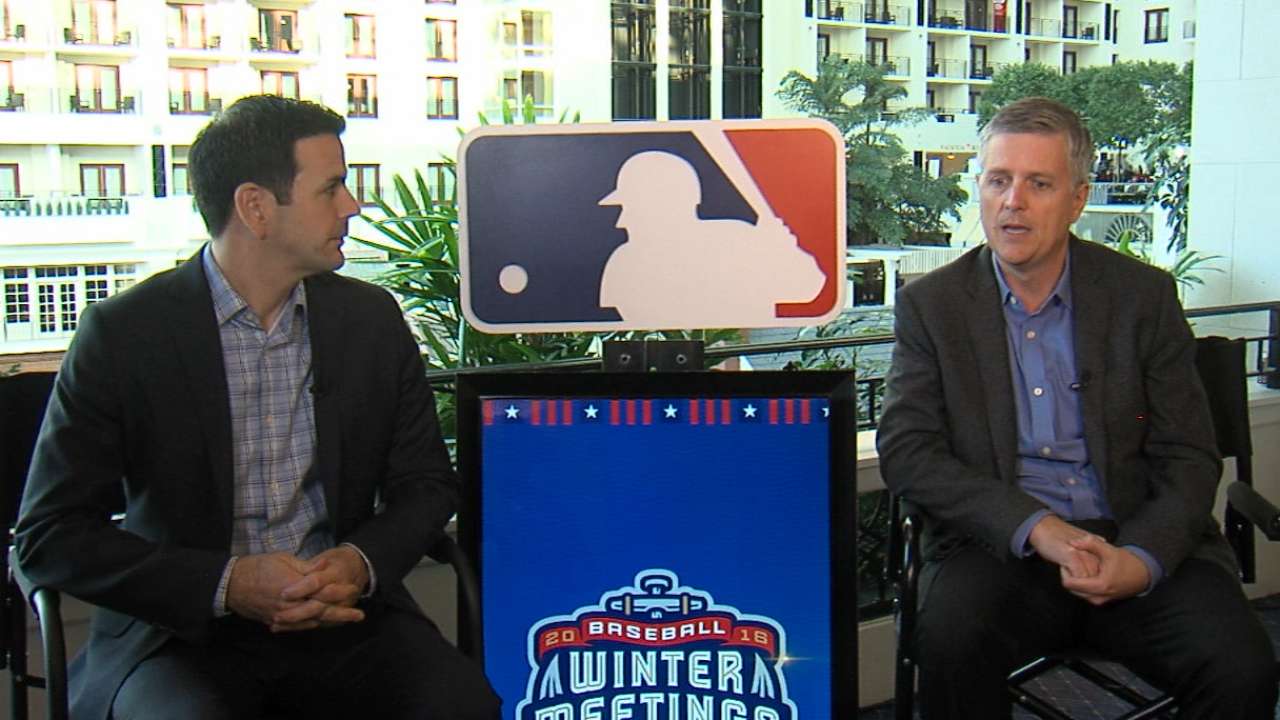 NATIONAL HARBOR, Md. -- The Astros roared into the Winter Meetings as one of the most aggressive teams of the offseason, making four significant additions to their lineup and getting a starting pitcher before landing in the nation's capital.
Things quieted down as the Meetings progressed, at least publicly. Behind the scenes, Houston was working to land another starting pitcher and some bullpen help, though a starter was the club's key goal. The Astros' unwillingness to part with any of the players on their big league roster may have cost them a shot at Chris Sale, but the team is steadfast in its pursuit of an impact arm.
"We just have to be patient, we have to be opportunistic and continue to sort through with clubs as they decide whether or not they've going to make players available based off of what they've been able to accomplish this week," general manager Jeff Luhnow said. "A lot of the trade opportunities don't happen until after they've signed their guy or made a different trade.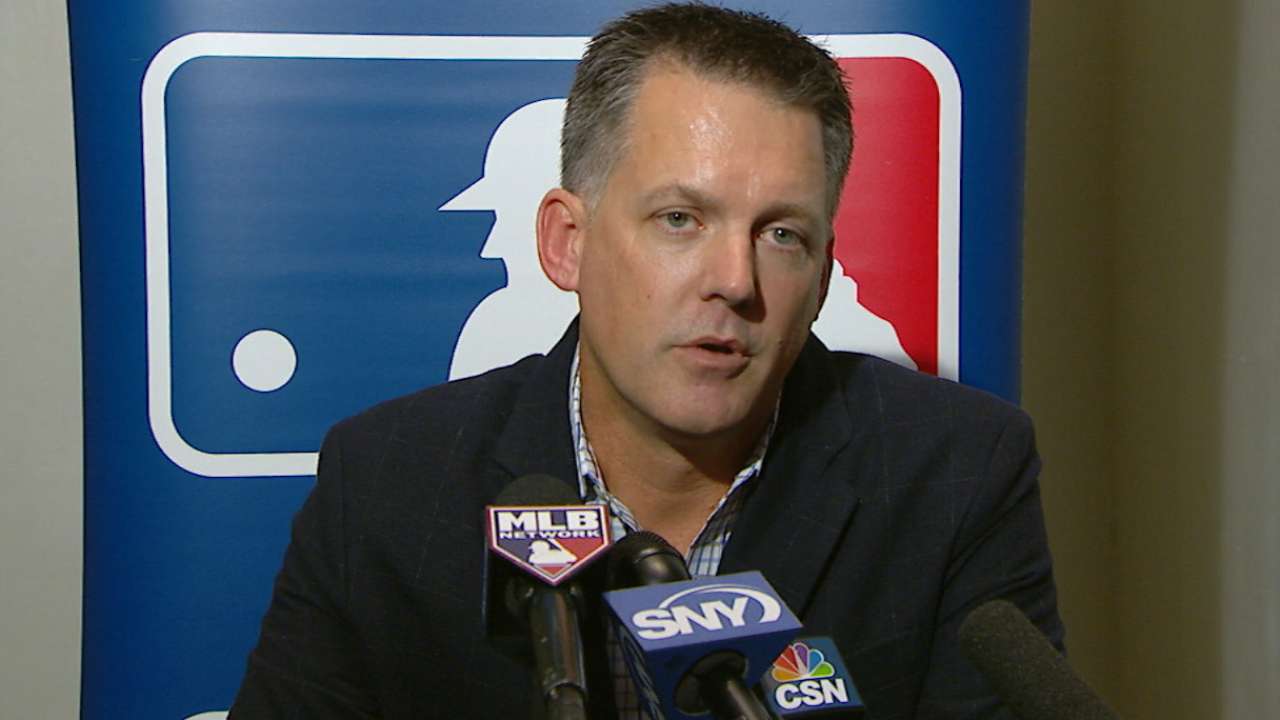 "We continue to keep our pulse on the market and we want to make sure we know what's available and know what the cost is so we can make a determination, 'Is it the right fit for the club?' So far it hasn't been, but we've come reasonably close on a couple of things that we feel still have potentially a chance to happen. Sometimes it takes a few more days of reflection on one side to concede that last piece."
Deals done
The Astros were quiet at the Winter Meetings, save for making the Carlos Beltran one-year, $16 million deal official on Monday. Earlier in the offseason, Houston claimed outfielder Norichika Aoki off waivers, signed pitcher Charlie Morton to a two-year, $14 million contract, traded for catcher Brian McCann and signed outfielder Josh Reddick to a four-year, $52 million deal.
Goals accomplished
Addressing the holes in the lineup, adding left-handed bats and some veteran presence were three of the Astros' biggest goals, and they achieved those with the hitters they added. Adding Beltran, McCann and Reddick to a lineup that includes Jose Altuve, Carlos Correa, George Springer, Yulieski Gurriel, Alex Bregman and Evan Gattis gives Houston arguably the best lineup in the American League.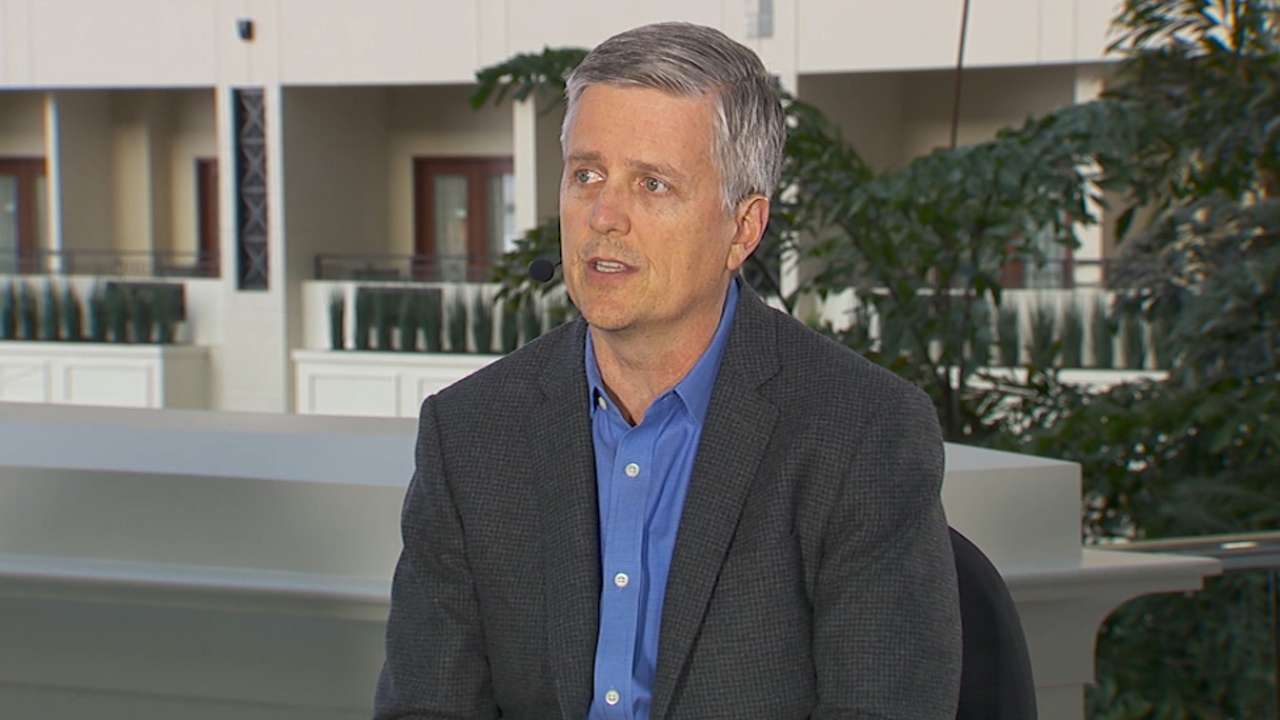 Unfinished business
The Astros are trying to land a starting pitcher, but aren't willing to trade Bregman. That has made things rather difficult. Among some of their targets are Jose Quintana, Jake Odorizzi, Chris Archer, Danny Duffy and Yordano Ventura. The team has the prospects to get a deal done and is likely to make a move at some point.
Rule 5 Draft
The Astros lost Triple-A right-hander Mike Hauschild to the Rangers in the Major League phase of the Rule 5 Draft, and they made two selections in the Triple-A phase, selecting catcher Eduardo De Oleo from the D-backs in the first round and right-handed pitcher Jared Mortenson from the Rays in the second.
GM's bottom line
"We do have ongoing discussions that may materialize over the course of the next week or so. I don't know how to handicap it, but we're certainly attempting to do everything we can to make sure we improve what is already a pretty good pitching staff." -- Luhnow
Brian McTaggart has covered the Astros since 2004, and for MLB.com since 2009. Follow @brianmctaggart on Twitter and listen to his podcast. This story was not subject to the approval of Major League Baseball or its clubs.