Astros claim lefty reliever Tolliver off waivers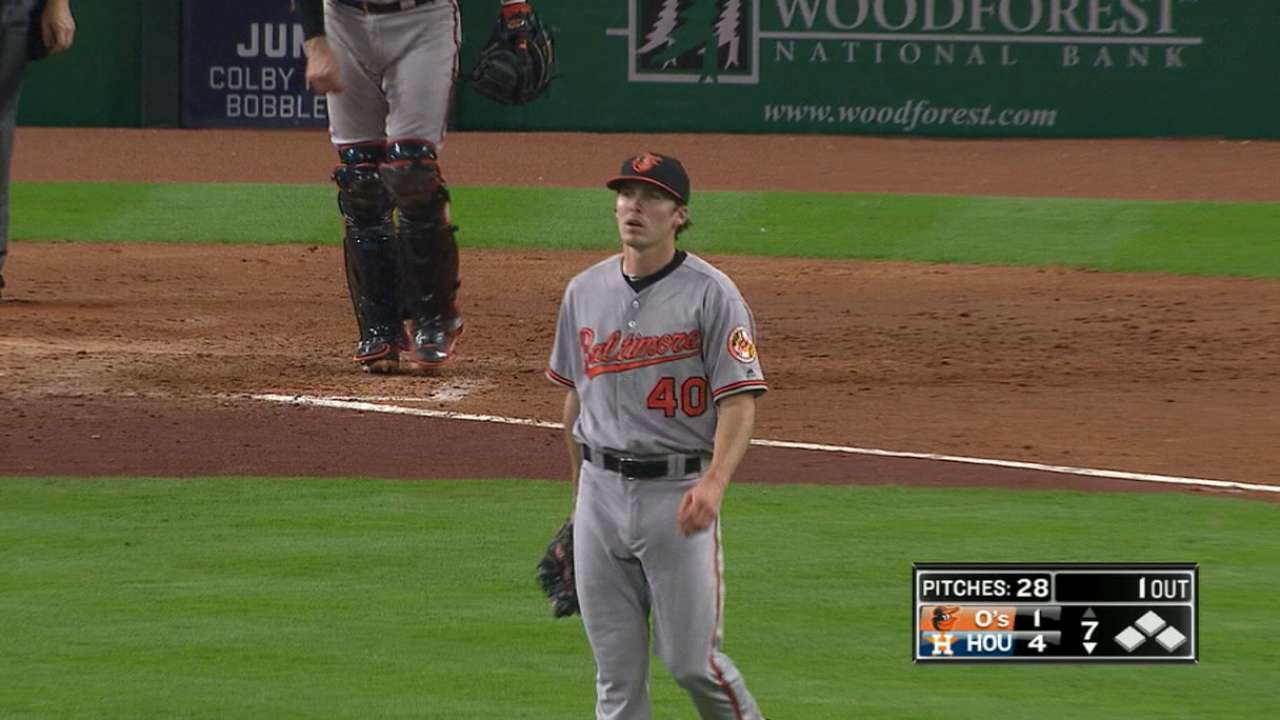 NATIONAL HARBOR, Md. -- The Astros added another left-handed option to their bullpen mix on Monday by claiming Ashur Tolliver of waivers from the Angels.
Tolliver, 28, made his Major League debut with the Orioles in Houston on May 26 and wound up appearing in five games for Baltimore, allowing five hits and four runs (three earned) in 4 2/3 innings. Tolliver, who was selected by the Angels off waivers in September, went 1-1 with two saves and a 2.23 ERA in 33 Minor League games across four levels of play.
Astros manager A.J. Hinch said Tolliver has a good arm with a fastball in the low-to-mid 90s and is working on his breaking ball. Tolliver has two options remaining, and he will join veteran Tony Sipp, Kevin Chapman and Reymin Guduan as left-handed relievers on the 40-man roster, which is full.
"I know our guys like him as part of the depth that we're trying to challenge," Hinch said. "Tony Sipp was really the only lefty we used for most of the season. Chapman came up, Guduan was put on the roster. We don't have a lot of left-handed depth so when he became available on the waiver wire, our guys really liked him and we were awarded the claim."
Brian McTaggart has covered the Astros since 2004, and for MLB.com since 2009. Follow @brianmctaggart on Twitter and listen to his podcast. This story was not subject to the approval of Major League Baseball or its clubs.