Altuve among finalists for AL MVP Award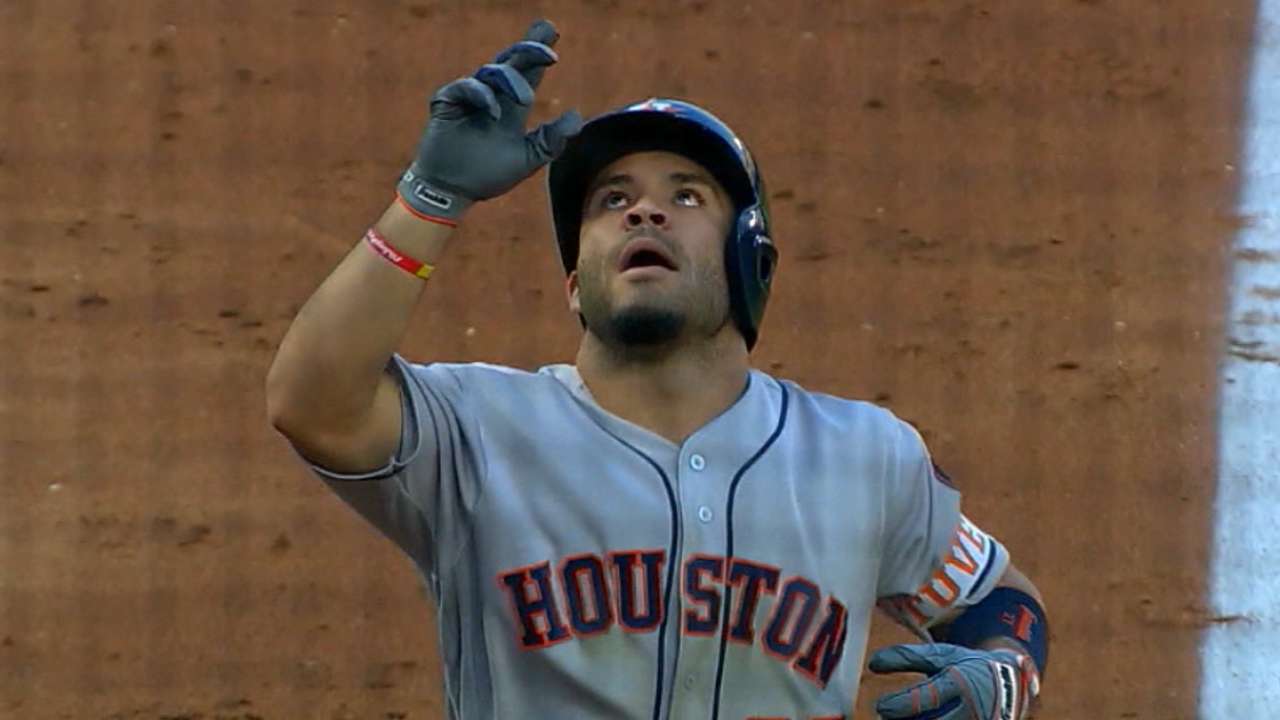 HOUSTON -- Astros second baseman Jose Altuve is up for one of the biggest awards in baseball after being named a finalist for the American League Most Valuable Player in voting by the Baseball Writers' Association of America.
Altuve, who last month was named the Sporting News' MLB Player of the Year, joins Mookie Betts of the Red Sox and Mike Trout of the Angels as the three finalists for the AL MVP Award. The winner will be announced on Nov. 17 on MLB Network.
• Vote Altuve for Best Hitter Award
The 2016 season was the best of Altuve's career. He won his second AL batting title in three years, hitting .338 with career highs in homers (24) and RBIs (96) to go along with 30 stolen bases, 42 doubles, a .928 OPS and a 7.6 WAR. Altuve led the AL in hits for the third year in a row and was named to his fourth All-Star team.
Each of the last 10 winners of the Sporting News' Player of the Year honor has wound up winning the MVP Award in his league. When asked about his chances of joining Jeff Bagwell (1994 in the National League) as the only Astros to win an MVP Award, Altuve said last month it will be hard.
"If I win it's going to be great, if not, I'm going to feel proud because I feel like I did what I had to do to help my team and I don't want to stop here," Altuve said. "Like I said before and will say 100 times, I want to keep getting better."
Altuve is the first second baseman to reach 100 runs, 200 hits, 40 doubles, 20 homers, 95 RBIs and 30 steals in a single season. He's just the sixth player in Major League history to reach all of those marks, regardless of position. By winning the batting title for the second time in the last three seasons, Altuve became the first second baseman to win multiple batting titles since Rod Carew won five between the 1969-75 seasons.
Brian McTaggart has covered the Astros since 2004, and for MLB.com since 2009. Follow @brianmctaggart on Twitter and listen to his podcast. This story was not subject to the approval of Major League Baseball or its clubs.