Martes fans seven in dominant Fall League outing
Glendale falls 2-0 despite Astros' top prospect firing 4 2/3 scoreless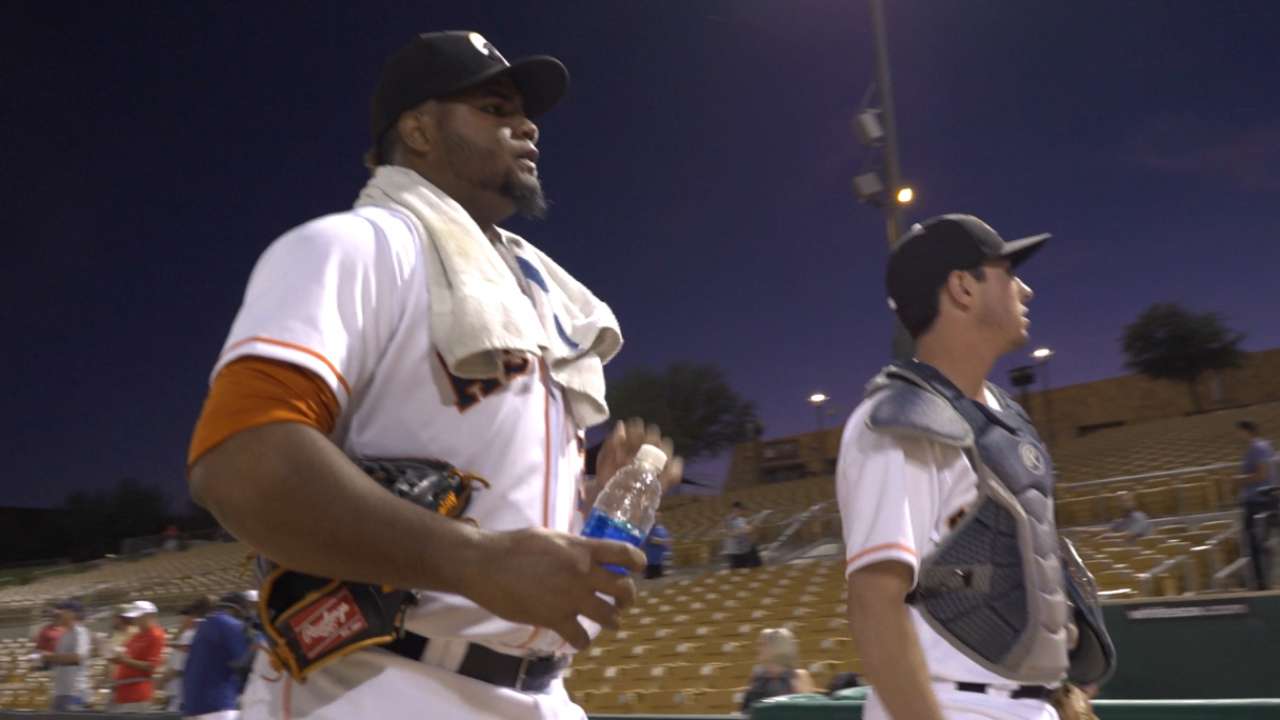 SURPRISE, Ariz. -- After an impressive regular season, Francis Martes got off to a rocky start in the Arizona Fall League, but he turned it all around with a dominating effort on Monday.
The Astros' No. 1 prospect spun 4 2/3 scoreless innings in Glendale's 2-0 loss to Surprise at Surprise Stadium.
• Gameday
"My changeup was working," Martes said via pitching coach Dernier Orozco. "That's one of the things I've been working on. It was working today and my timing in my delivery was good."
Glendale and Surprise were scoreless before the Saguaros finally broke through in the bottom half of the eighth as Nick Gordon (Twins' No. 2, No. 47 overall) lined an RBI triple into the right-center-field gap and then scored two batters later via a double from Royals' No. 7 prospect Ryan O'Hearn.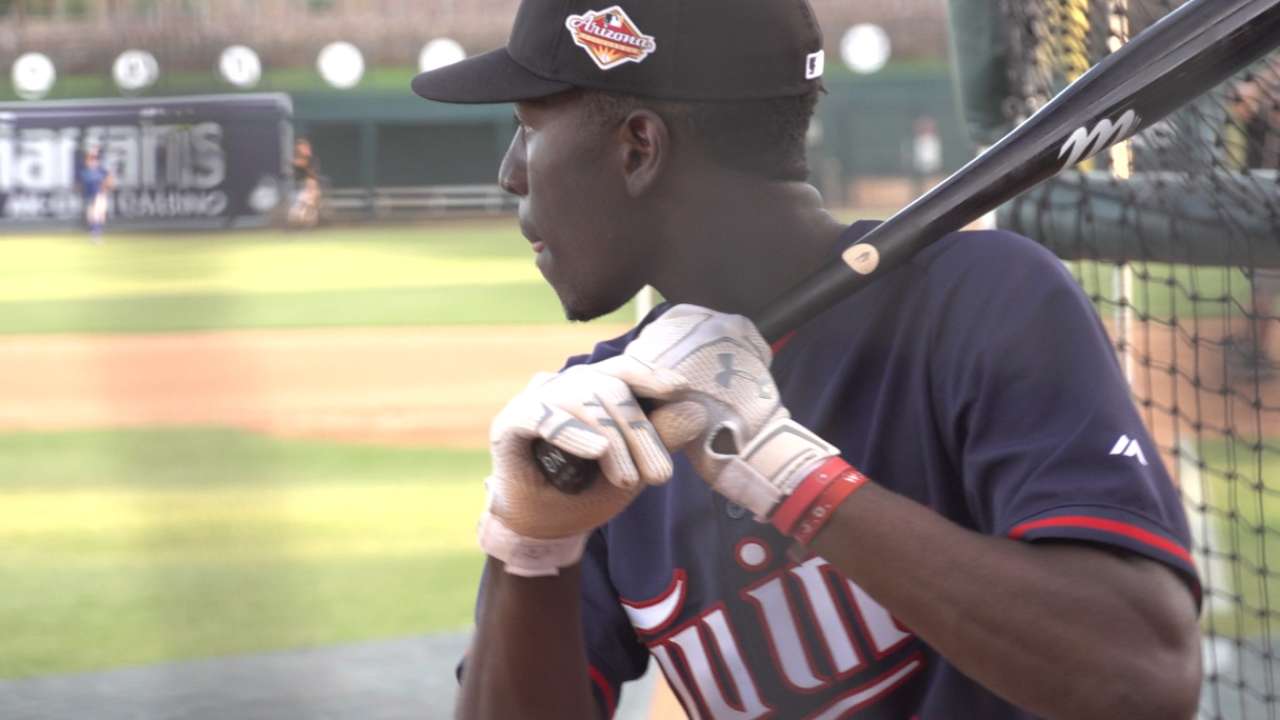 Martes, who gave up seven earned runs in 8 2/3 innings over his first three AFL starts, wasn't sharp initially and walked Gordon on four pitches to open the game.
However, the No. 29 overall prospect quickly settled down and was lights out, throwing 45 of his final 71 pitches for strikes.
"When I came out of the dugout, I had too much confidence," Martes said. "After walking that guy I knew I had to work. I changed my approach and was more aggressive on the mound. That's what was working today."
The result? Martes struck out seven, gave up two hits and retired 10 of the final 11 batters he faced.
Martes posted a 3.30 ERA in 25 games (22 starts) with Double-A Corpus Christi during the regular season and made it easy for onlookers to see why the Astros traded for him in 2014. The right-hander features a mid-to-upper-90s fastball with a power curveball and a developing changeup.
Martes' whole arsenal was on display Monday, and although five of his strikeouts came via the fastball -- the other two came on curveballs -- it was the changeup that helped generate the punchouts.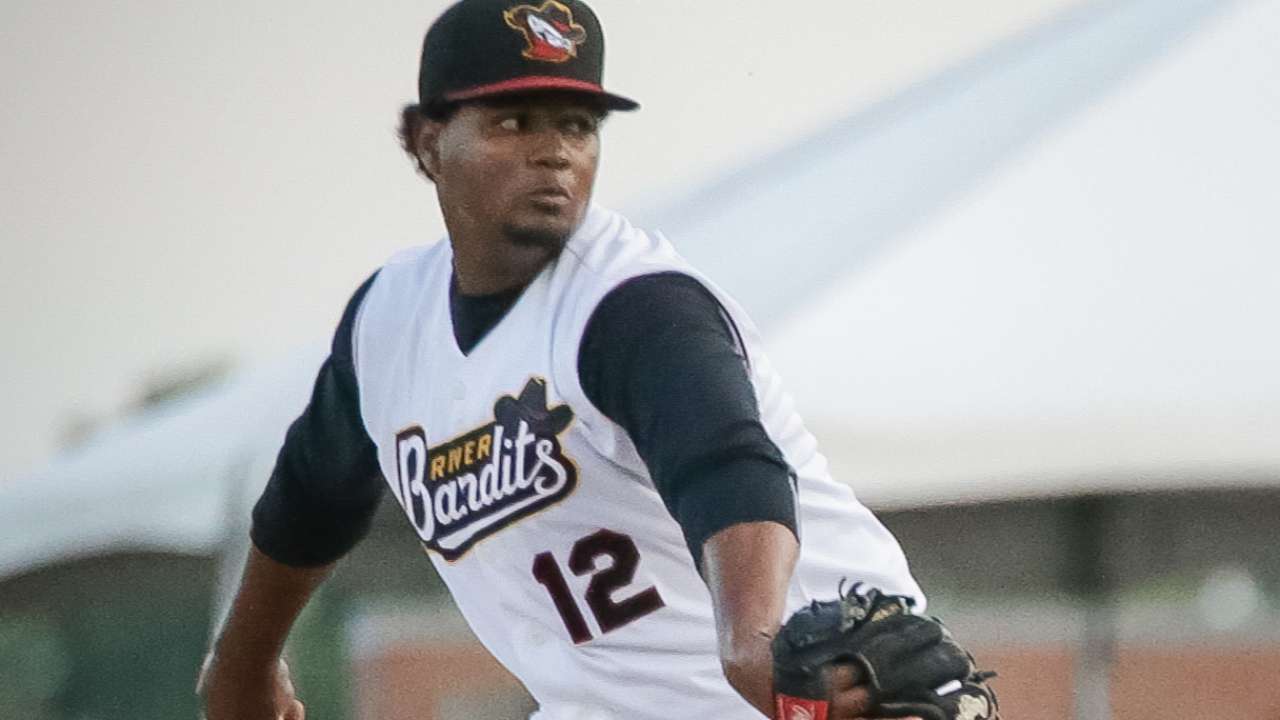 "I was working off the changeup," Martes said. "I could elevate the fastball. I got more swings late in the at-bats, it was easier to get the fastball up late in the counts."
The 20-year-old struck out six of seven at one point, including five in a row from the third to the fourth. In that third, Martes even had a chance for an immaculate inning.
After striking out the first two batters on a total of six pitches, Martes found himself ahead in the count 0-2, but he bounced a couple of pitches before eventually striking out the side.
"I wanted to throw it in the dirt, to set up the guy for the next pitch," Martes said. "I wasn't thinking about being perfect. I just wanted to throw it out there to set up the guy for the next pitch."
While Martes was carving up the Surprise lineup, Reed Garrett (Rangers) was doing the same to Glendale. Garrett fired his second consecutive scoreless outing, giving up just two hits in four innings, lowering his AFL ERA to 2.25.
William Boor is a reporter for MLB.com. Follow him on Twitter at @wboor. This story was not subject to the approval of Major League Baseball or its clubs.