A's play Astros under protest after overturned call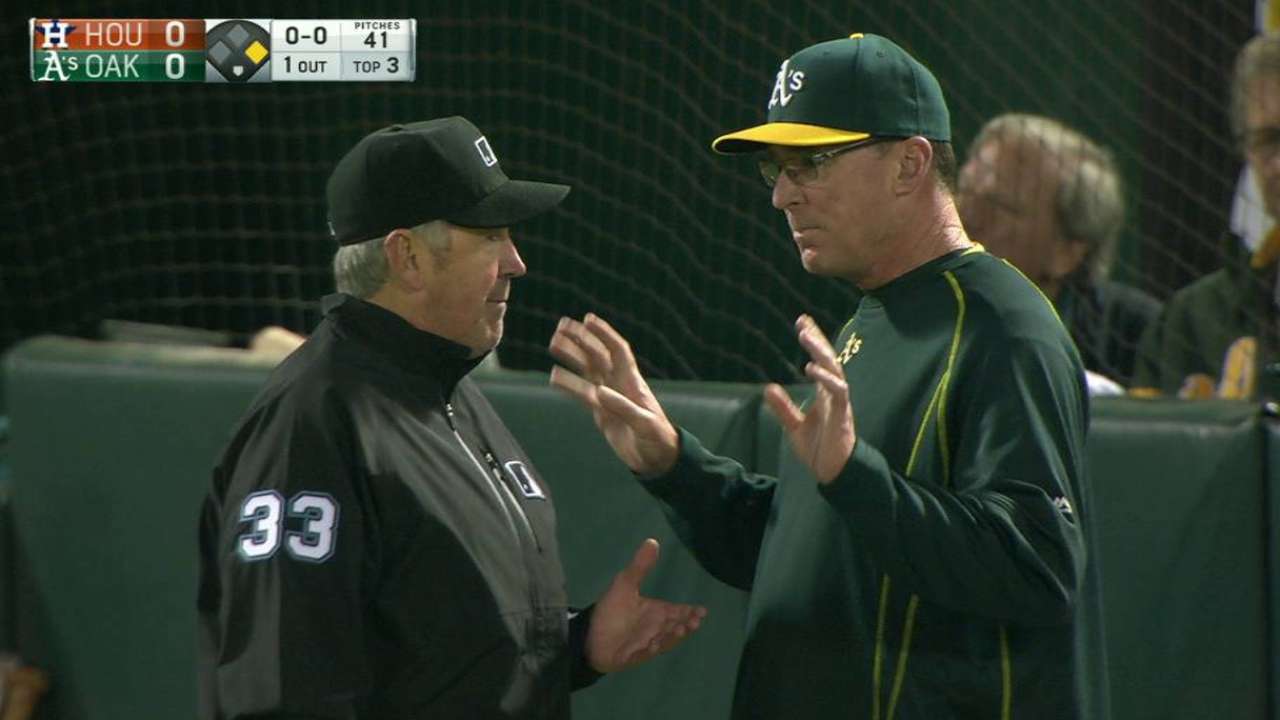 OAKLAND -- The A's played Tuesday's 2-1 loss to the Astros under protest after manager Bob Melvin appeared to express disagreement with the outcome of a replay review in the third inning.
After Astros outfielder Teoscar Hernandez led off the third with a single, Jake Marisnick popped up a bunt that first baseman Yonder Alonso allowed to drop. Alonso tried to swipe tag a diving Marisnick at first, but he was called safe, and then Alonso tagged out Hernandez when he stepped off first base.
The A's challenged that Alonso had tagged out Marisnick, which replays confirmed. The call at first was overturned, but the umpires allowed Hernandez to remain at first base after determining he had stepped off the base because he had reacted to the incorrect call.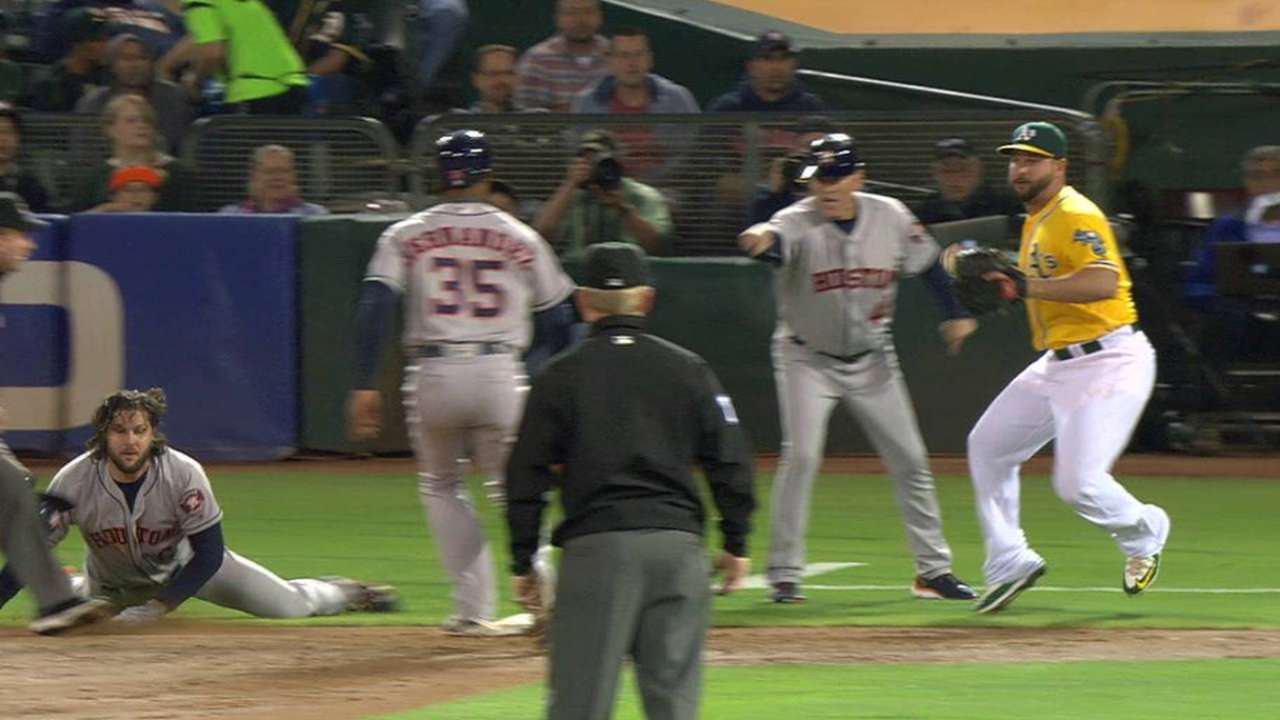 Melvin came out and informed the umpires he was going to play the game under protest.
"They said that the call affected what the runner did," Melvin said after the game. "In my opinion, if the runner was affected by the call, he'd head toward second. We had a play here a couple years ago where they said the exact same thing and we didn't get the call. So I'm just trying to cover my bases."
The call wound up not hurting the A's because Yulieski Gurriel came to the plate and hit into a 4-6-3 double play to end the inning.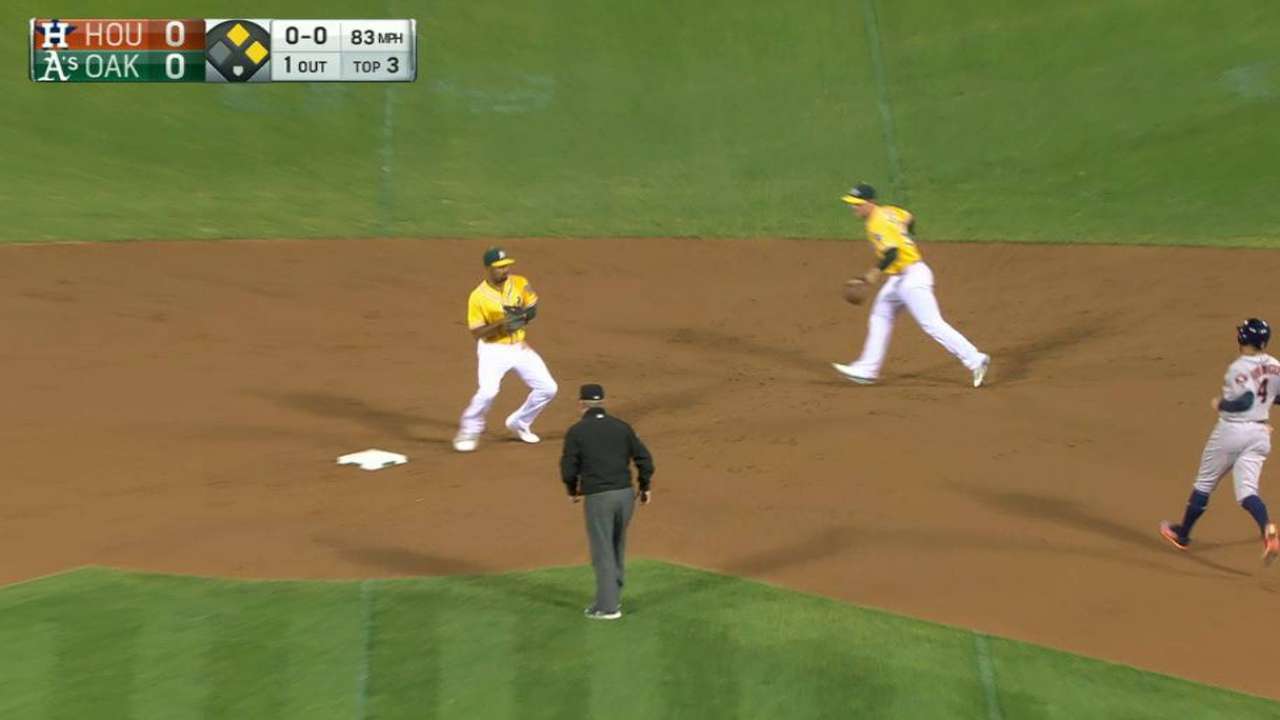 Brian McTaggart has covered the Astros since 2004, and for MLB.com since 2009. Follow @brianmctaggart on Twitter and listen to his podcast. This story was not subject to the approval of Major League Baseball or its clubs.