Altuve in lineup for series opener in Seattle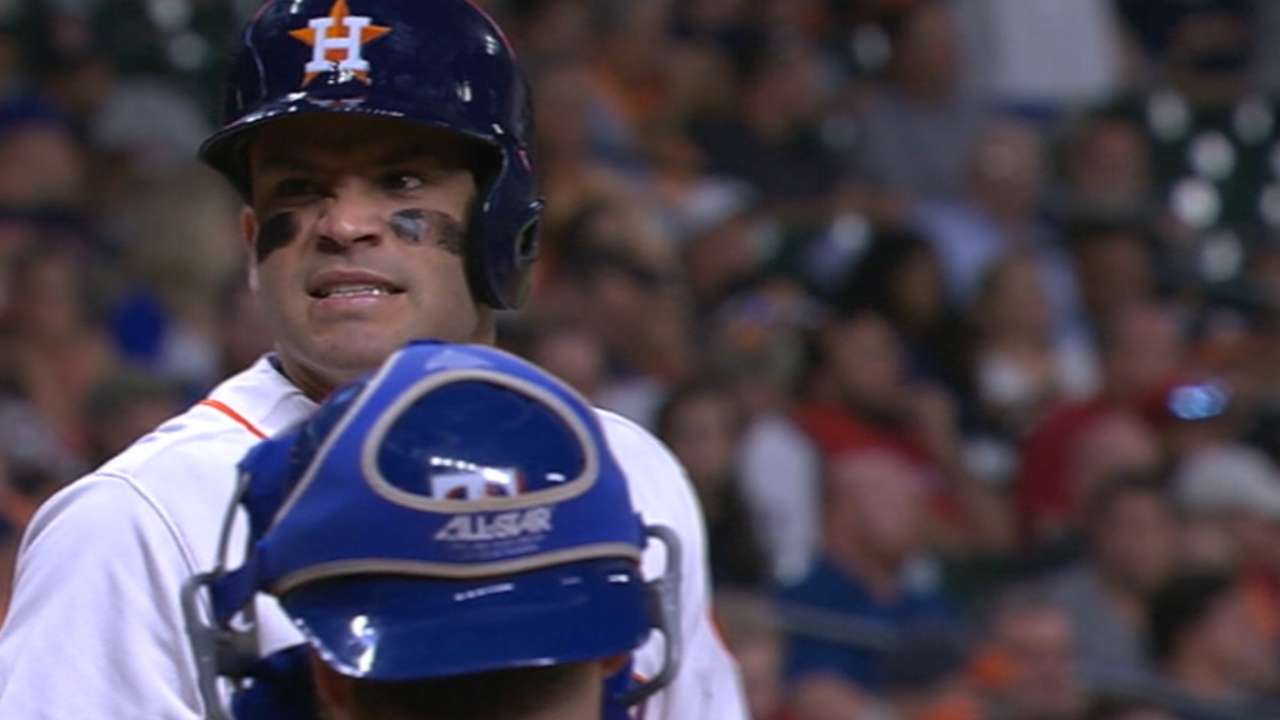 SEATTLE -- All-Star second baseman Jose Altuve, who left Wednesday's game with right oblique discomfort, was in the Astros' lineup for Friday's series opener against the Mariners at Safeco Field.
The Astros called up infielder Colin Moran from Triple-A Fresno on Friday. Moran hit .259 with 18 doubles, 10 homers and 69 RBIs this year for Fresno, but he was 2-for-19 in a stretch with the Astros in May.
Altuve leads the Major Leagues in hits (196) and has a .341 batting average to go along with his career-high 24 homers and 94 RBIs, and Bregman is hitting .260 with eight homers and 32 RBIs in his rookie season.
Brian McTaggart has covered the Astros since 2004, and for MLB.com since 2009. This story was not subject to the approval of Major League Baseball or its clubs.