Bregman stays hot, swats two-run homer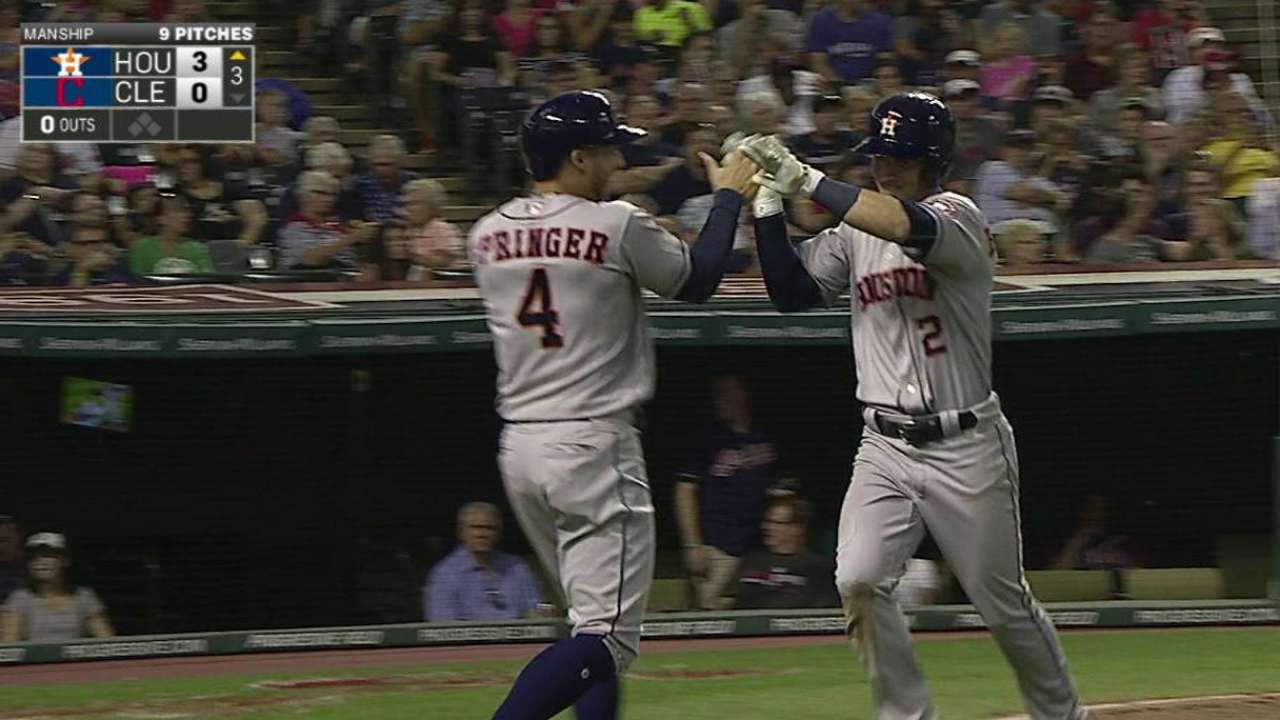 CLEVELAND -- Alex Bregman isn't going to talk about himself.
Ask him about the importance of Monday's 6-2 win over the Indians, and he'll gush about his team. Ask him about his red-hot bat, and he'll ... gush about his team. Self-praise isn't in his DNA.
Bregman walloped a two-run homer in the third inning that gave the Astros a 3-0 lead and extended his hitting streak to four games, during which he's hitting .474. He's reached base in 19 consecutive games and has hit safely in 25 of his last 28, batting .333 in that span, with seven home runs and 26 RBIs.
"It's a good, quality win against a good team," Bregman said.
Monday's homer came off reliever Jeff Manship, the second of the Indians' eight pitchers.
"George [Springer] did a great job of getting on base in front of me and giving me the opportunity to come up in that situation, and I was just fortunate enough put a good swing on a pitch over the middle of the plate," Bregman said.
The 2-for-38 start to Bregman's career seems like a distant memory. He's hitting .266 on the season and has become entrenched in the No. 2 spot in the order.
"It's been fun, because we've been winning," he said. "That's all I'm really focused on, to be honest with you. I couldn't care less what my numbers say at the end of the year. I just want to win games for the Astros."
Brian McTaggart has covered the Astros since 2004, and for MLB.com since 2009. Follow @brianmctaggart on Twitter and listen to his podcast. This story was not subject to the approval of Major League Baseball or its clubs.