Altuve day to day after hurting calf on last play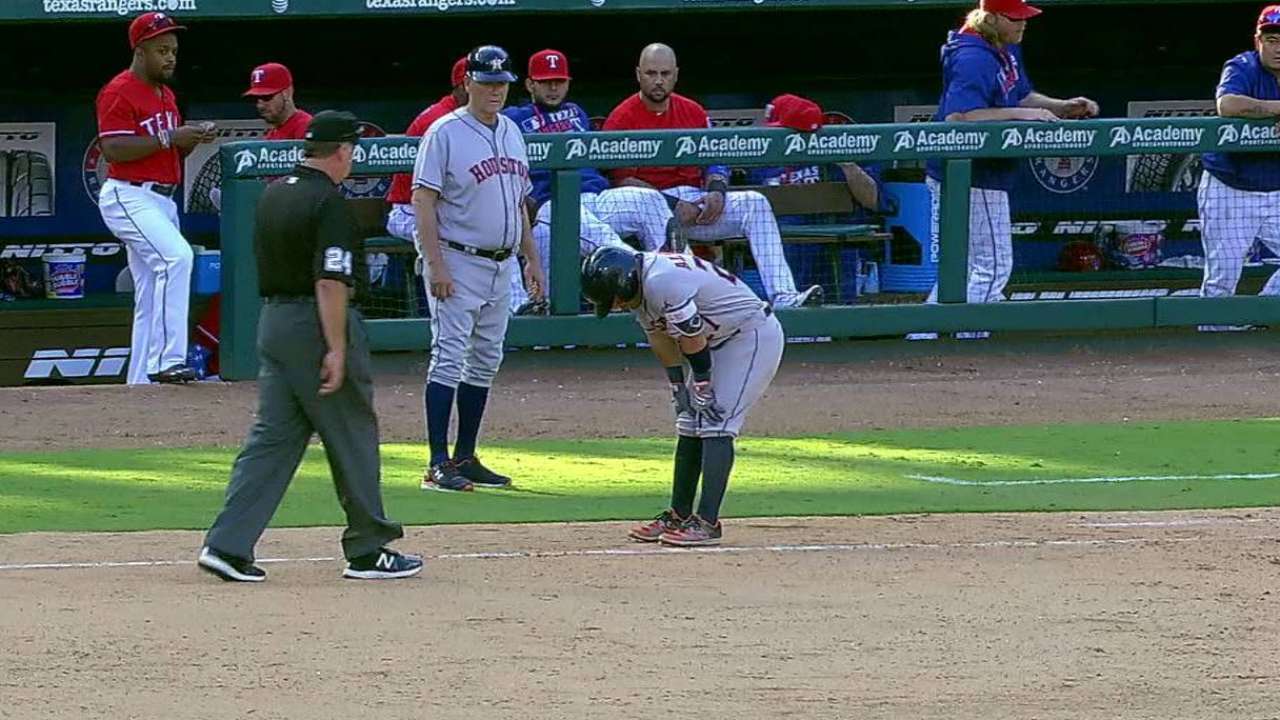 ARLINGTON -- Jose Altuve walked off the field gingerly at Globe Life Park on Saturday, and he left with a day-to-day status. The Astros' star second baseman felt discomfort in his right calf after grounding into a game-ending double play in Saturday's 12-4 loss to the Rangers.
Altuve, the Major Leagues' leading hitter at .348, was still being looked at by trainers after the conclusion of the game. Astros manager A.J. Hinch did not have any further updates on Altuve's status. The Astros trail the Orioles by three games for the second American League Wild Card spot.
"We'll talk to him," Hinch said. "He looked a little uncomfortable running to first. I don't know if something happened to him running out of the box, but we'll check on him."
Altuve hit a grounder toward Rangers third baseman Adrian Beltre with one out in the ninth. A couple of steps on his way toward first base, he grimaced and began running noticeably slower, barely making it to and past the bag as the game ended. Altuve was able to walk back to the dugout under his own power, though, and he ended the game 1-for-4 with a walk.
Along with the highest average in the Majors, Altuve has already collected a career-high 22 home runs and 89 RBIs this season, and he leads the Majors with 185 hits.
Ryan Posner is a reporter for MLB.com based in Texas. This story was not subject to the approval of Major League Baseball or its clubs.