Bregman erases errors with big night at plate
Rookie homers, drives in three after two early miscues vs. Rays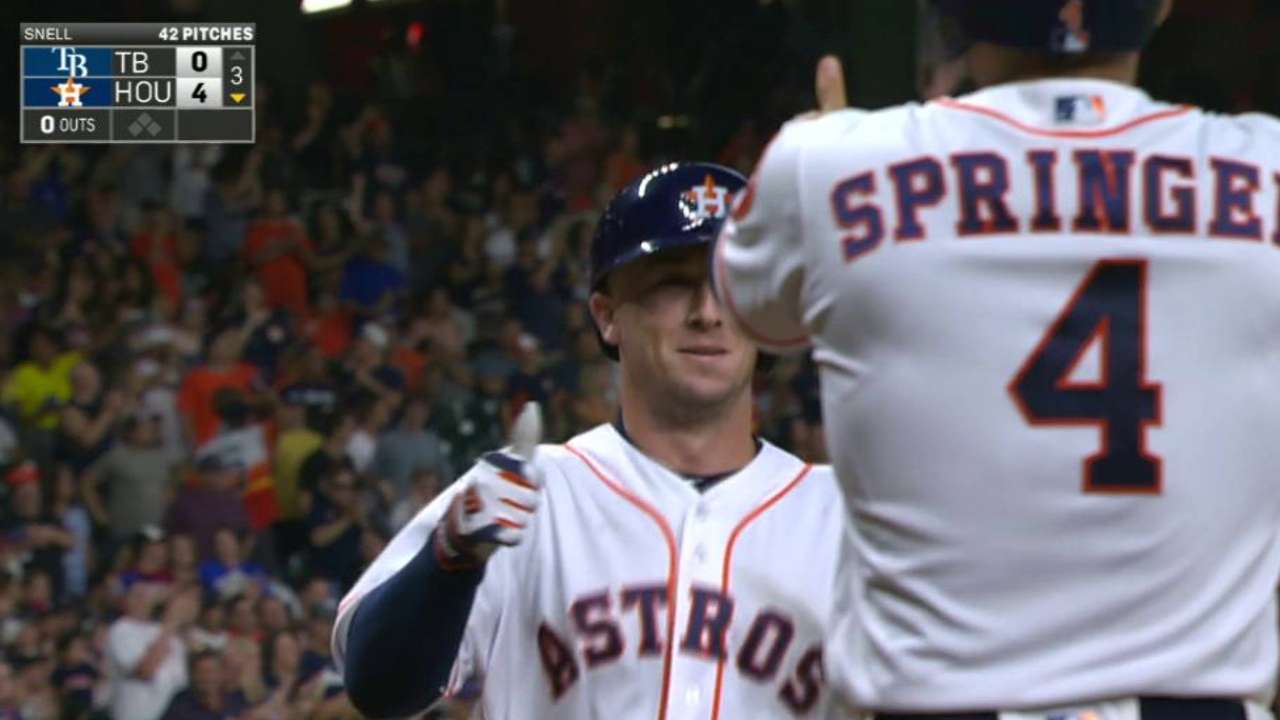 HOUSTON -- Alex Bregman got off to a shaky start in the Astros' 6-2 win over the Rays on Saturday, but he didn't let it bother him, delivering a two-run homer and RBI single in consecutive at-bats.
The rookie third baseman, who has emerged as one of the club's best defenders in his short career, made uncharacteristic fielding errors in each of the first two innings.
The first came when Bregman misplayed a tough chopper from Tampa Bay's Logan Forsythe to lead off the game, allowing Forsythe to reach base safely on what should've been a routine out.
One inning later, after making an athletic play to stop Tim Beckham's quick grounder down the third-base line, Bregman tried to do too much, rocketing the ball past first baseman Marwin Gonzalez, which allowed Beckham to reach second.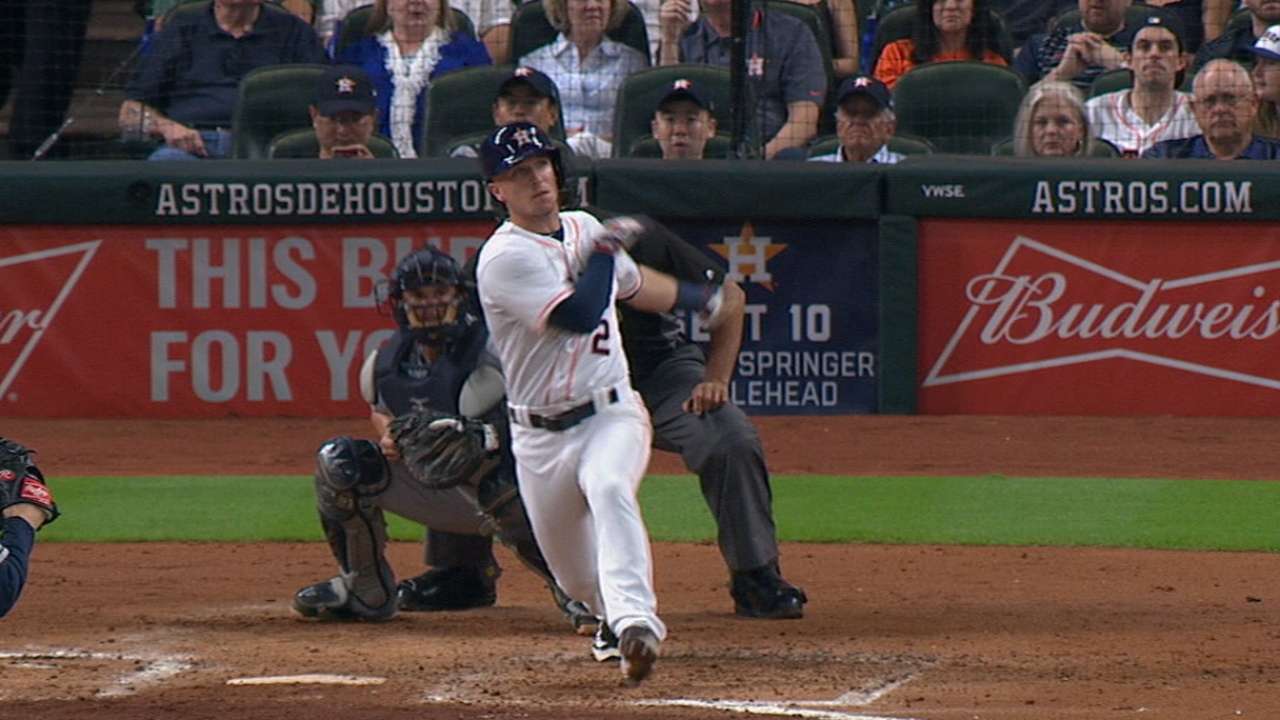 "He's going to make a few errors over there because he's going to get to a few more balls than most guys," Astros manager A.J. Hinch said. "That ball is down the line for most third basemen. He's going to get to it."
Thankfully for Bregman, Astros pitcher Dallas Keuchel managed to get out of both innings unscathed, forcing a 4-6-3 double play in the second to escape a bases-loaded jam.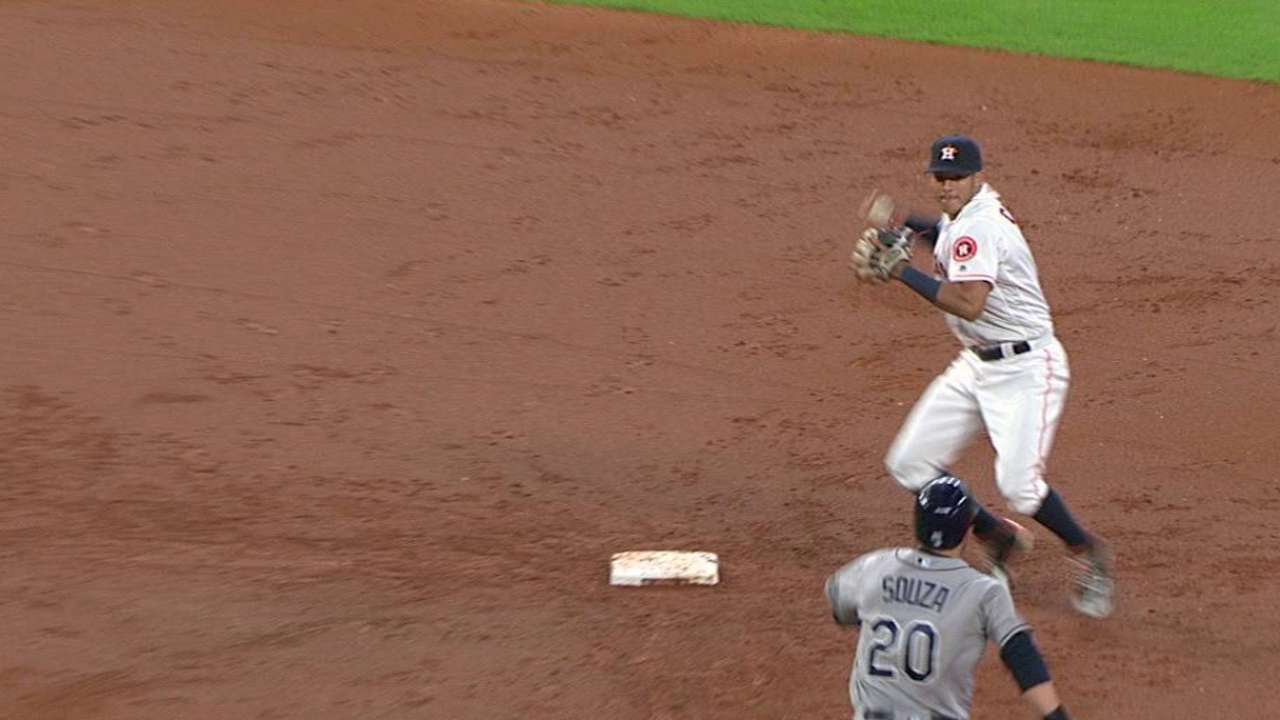 "I think that's one thing that's really helped this team get on a roll -- the pitching picking up the defense and the offense picking up the pitching when it's needed to happen," Bregman said. "It takes a full 25-man roster to get the job done, and Dallas was huge in picking me up right there."
Most impressive, though, was what Bregman did to bounce back from his blunders. He launched a two-run shot to the Crawford Boxes in the third and brought home Gonzalez with a single in the fourth.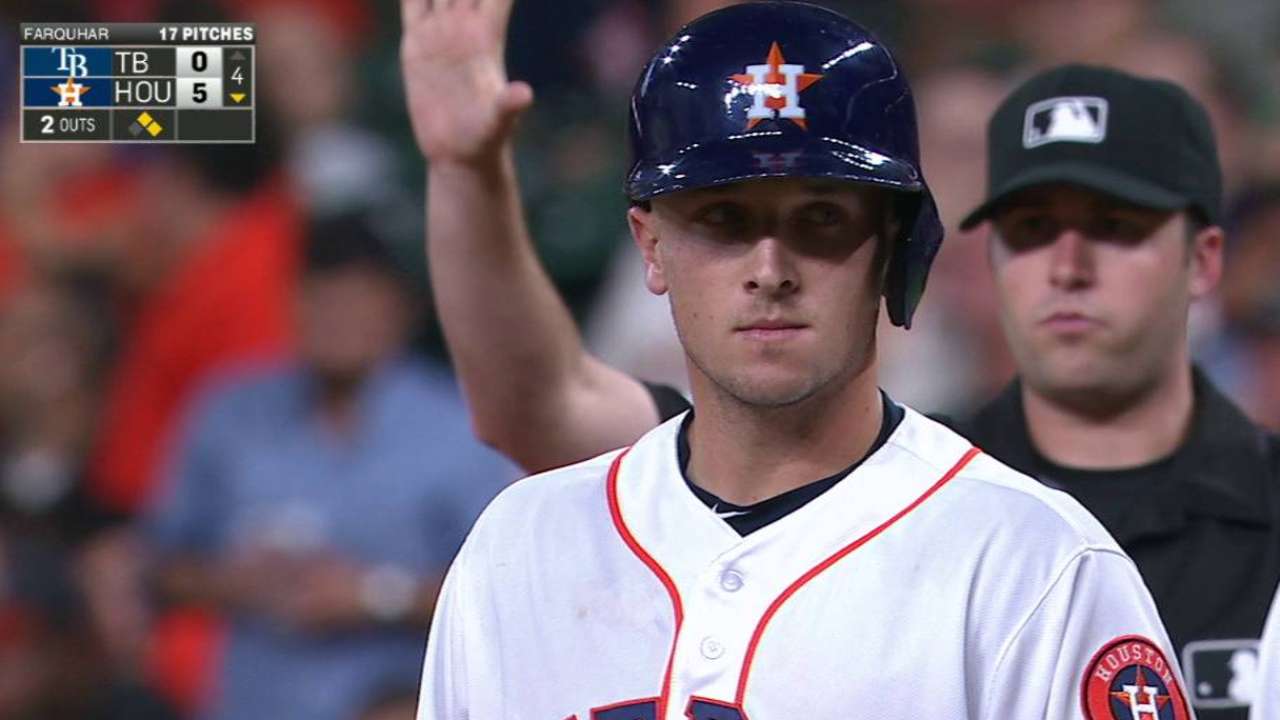 "The last few days, I had been missing my pitch with the fastball and was able to stay on top of it," Bregman said of his home run. "It was up in the zone and I was able to stay on top of it and drive it out."
The Astros' top-ranked prospect even made a nice defensive play at third, leaping to rob Evan Longoria of what would've been at least a single in the fifth.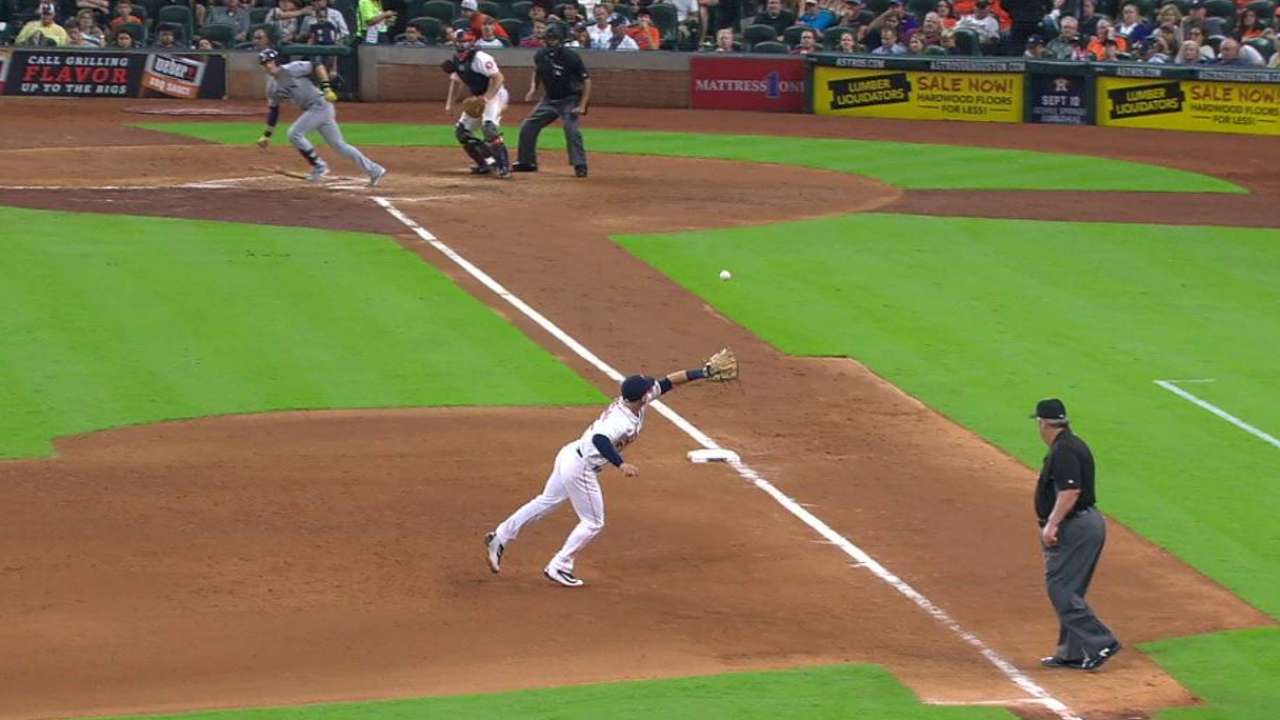 "You're going to make errors," Bregman said. "That's part of it. Those two errors, I learned something from both of them."
It was sort of emblematic of Bregman's career as an Astro so far. Though his defense has been above average since arriving in Houston, he struggled to get hits early. The 22-year-old out of Louisiana State University started his time as a Major Leaguer 2-for-38.
Like Saturday though, Bregman didn't let the slow start affect him. Since that tough start, Bregman is hitting .326 with nine extra-base hits, five homers and 17 RBIs. He's hit safely in 18 of his last 20 games and reached base safely in 21 of his last 22.
"I think his confidence never wavered through the low start," Hinch said, "and we're seeing the maturity start to come out."
Jordan Ray is a reporter for MLB.com based in Houston. This story was not subject to the approval of Major League Baseball or its clubs.