Gurriel logs 1st hit at home in return vs. Rays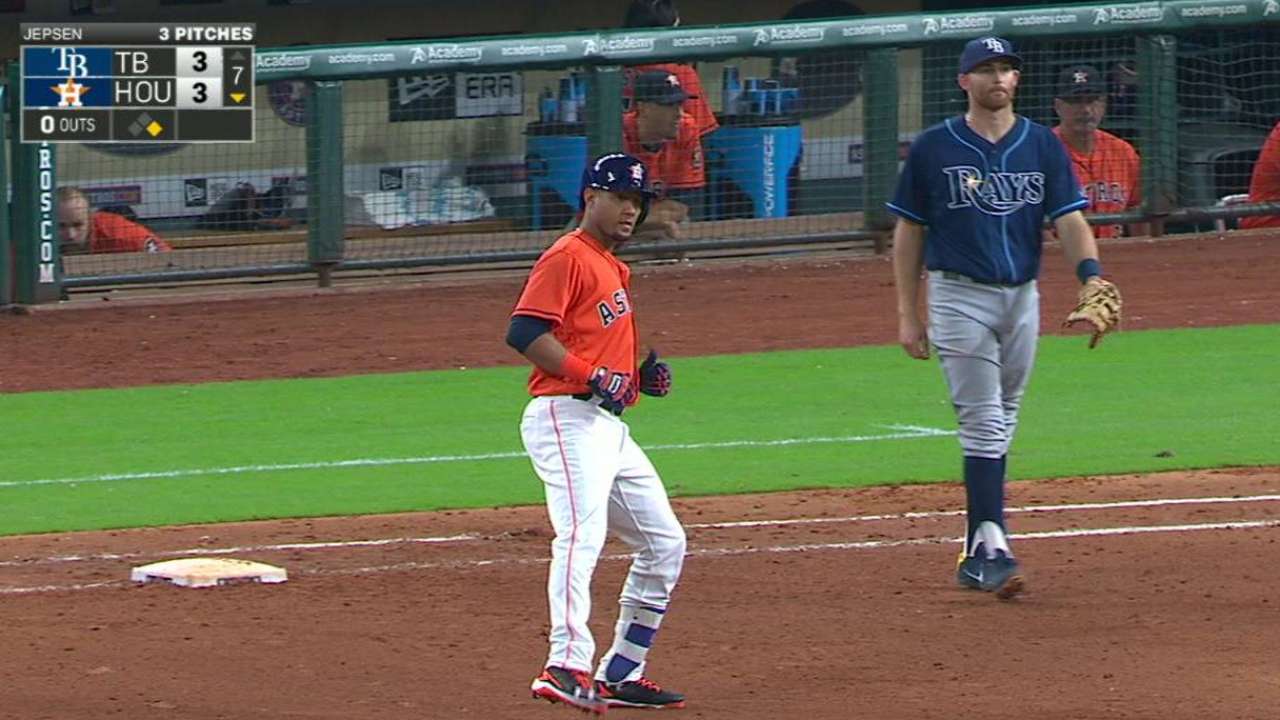 HOUSTON -- Hampered by a hamstring injury during his first road trip as a Major Leaguer, Yulieski Gurriel returned to the Astros' lineup on Friday for his home debut against the Rays.
Gurriel went 1-for-3 as the designated hitter in the 5-4 walk-off win in only his second start since being called up on Sunday. After logging a single in the seventh inning for his first hit at Minute Maid Park, Gurriel was lifted for pinch-runner Tony Kemp. Gurriel had gone hitless since a notching a single in his MLB debut against the Orioles on Sunday.
Gurriel strained his right hamstring in his debut -- a 5-3 win at Baltimore -- before pinch-hitting on Monday and Wednesday against the Pirates. Gurriel did not play on Tuesday.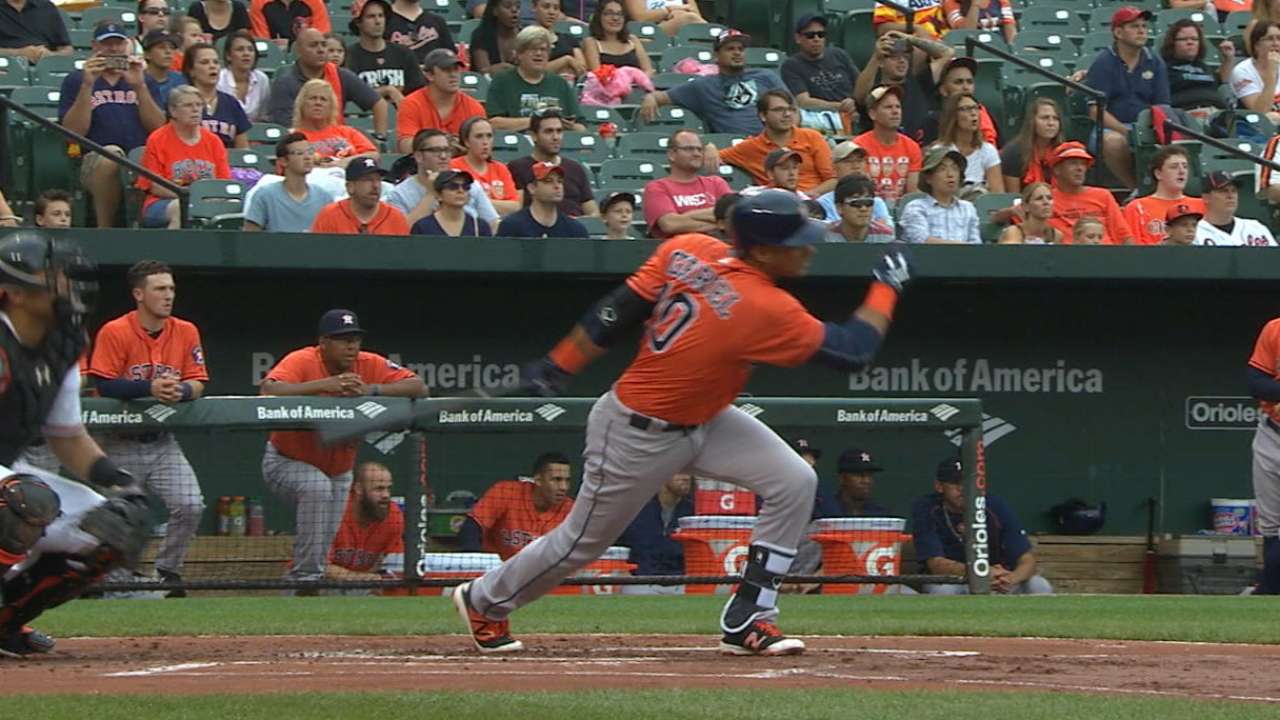 "It's always better to play every single day, but with the hamstring going on, we're being a little cautious," Gurriel said. "[I'm] back in it and ready to get comfortable, and play every day."
The 32-year-old Gurriel hit .500 in 49 games with the Cuban National Series club Industriales last season.
Along with the unfortunate timing of the strain, Gurriel is also adjusting to a new position. Rookie Alex Bregman has continued to excel at third base, where Gurriel has played most of his career.
"[It's] something new for me," Gurriel said. "In Cuba or in Japan, [designated hitter is] not a role that I ever had, so getting used to that now moving forward is important, but like anything else, I try to adapt to the new role."
Astros manager A.J. Hinch said he's going to try giving Gurriel a start at either third base or left field during this six-game homestand, but Hinch wants to be careful with Gurriel going forward, especially considering Gurriel, who signed with the Astros in mid-July, has only been with the club a little more than a month.
"Being cautious with him is just trying to learn him as a player and also understand that we're literally in mid-March if we were talking about a regular season," Hinch said. "This guy's only played a couple of weeks in the Minor Leagues as a 'Spring Training preparation' for the season.
"I am going to be cautious with him because his legs just haven't been underneath him the way they are in a normal regular season in an August type of situation."
Jordan Ray is a reporter for MLB.com based in Houston. This story was not subject to the approval of Major League Baseball or its clubs.