Astros to call upon small contingent in September
Tucker, Stassi among those likely to return to Houston when roster expands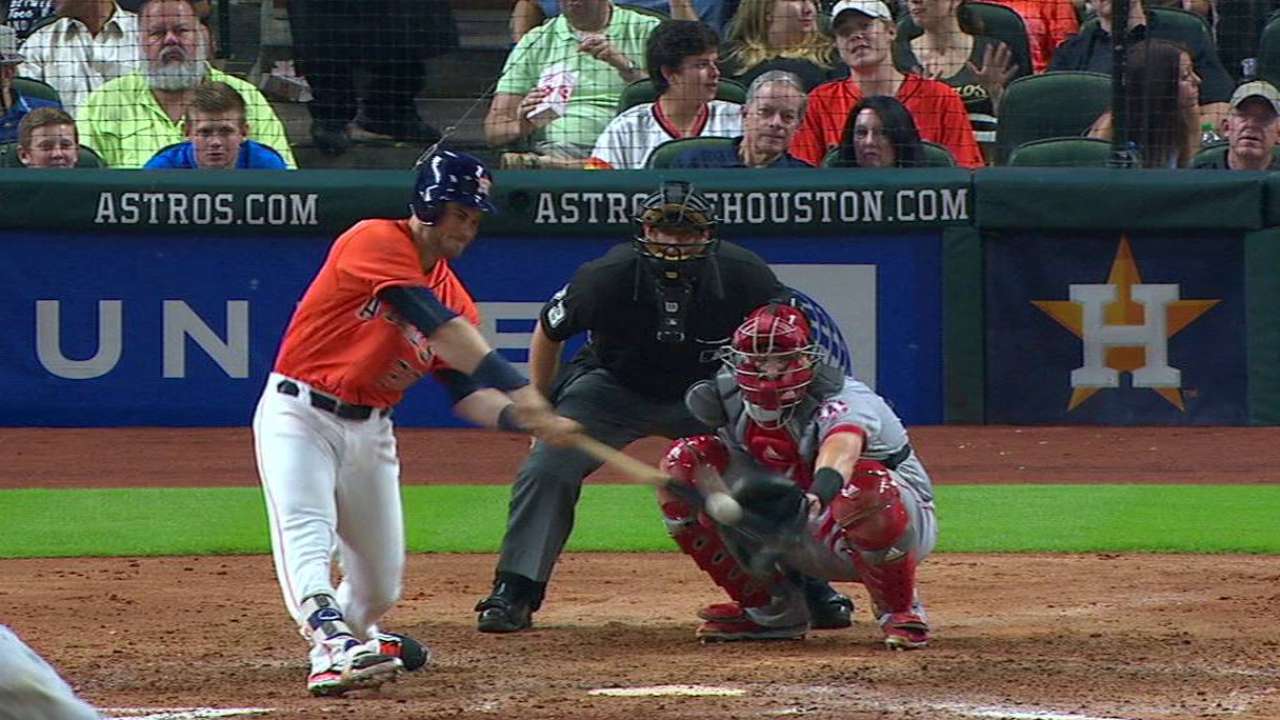 HOUSTON -- Many of the players the Astros would have typically called upon when rosters expand beyond 25 players are already with the big league club, thanks to an influx of rookies in the past couple of weeks. Guys like Tony Kemp, Teoscar Hernandez and Joe Musgrove hit Houston more quickly than the Astros could have imagined, and their promotions left fewer options at Triple-A Fresno.
Injuries to veteran outfielder Colby Rasmus (right ear surgery), pitcher Lance McCullers (right elbow) and infielder Luis Valbuena (right hamstring surgery) and the release of outfielder Carlos Gomez helped pave way for the youth invasion. Houston has eight rookies on its 25-man roster, including 32-year-old Cuban Yulieski Gurriel, who has started one game so far.
When rosters are able to expand on Sept. 1, the Astros are expected to call up a small contingent for that reason. Outfielder Preston Tucker, who's on a rehab assignment at Double-A Corpus Christi, will return, along with catcher Max Stassi. Infielder Tyler White and relievers James Hoyt and Jandel Gustave -- three players who made their big league debuts earlier this year -- are also expected to return.
The Astros already have three rookies who figure to start regularly the rest of the season -- third baseman Alex Bregman, first baseman A.J. Reed and Hernandez, who's been in left field for much of the past two weeks. What's more, Musgrove took the rotation spot of McCullers, who might not return this year.
In all, the Astros have eight rookies on their roster, which is the third-highest total in the Majors behind Milwaukee and Oakland. Houston's roster averages 27.3 years old, the third-youngest in the AL, trailing only Minnesota (26.9) and Tampa Bay (27.1).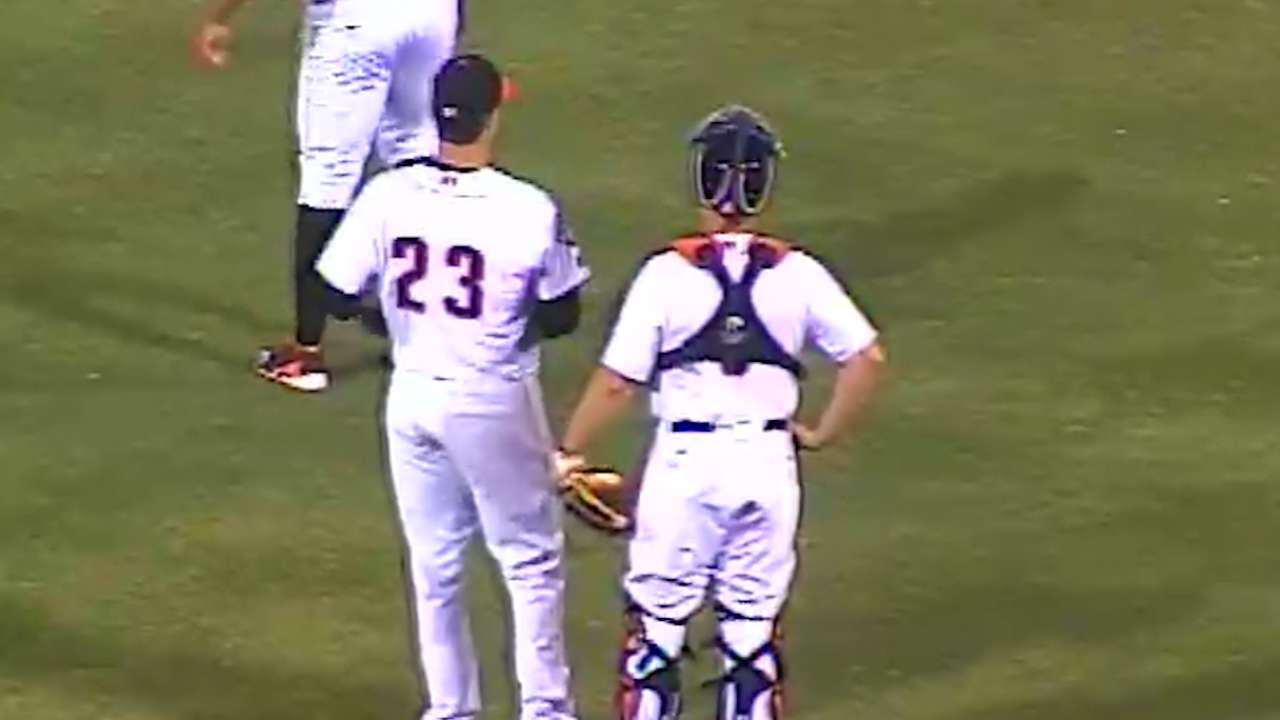 Another name the team could tab next week is right-hander pitcher Brady Rodgers, who leads the Pacific Coast League with a 2.91 ERA. Rodgers, who will turn 26 next month, isn't considered one of the club's top prospects, but his emergence this year will likely earn him a look in manager A.J. Hinch's bullpen in September.
With the Astros trying to earn one of the American League Wild Card spots, they're going to need some big contributions from the rookies in what will be their first taste of pennant fever. It's not ideal. They would have rather had healthy contributions from Rasmus and Valbuena and been able to keep a productive Gomez in September, but Houston's deep farm system will get an early test at the big league level in September.
Brian McTaggart has covered the Astros since 2004, and for MLB.com since 2009. Follow @brianmctaggart on Twitter and listen to his podcast. This story was not subject to the approval of Major League Baseball or its clubs.