Gurriel on track for DH duties Friday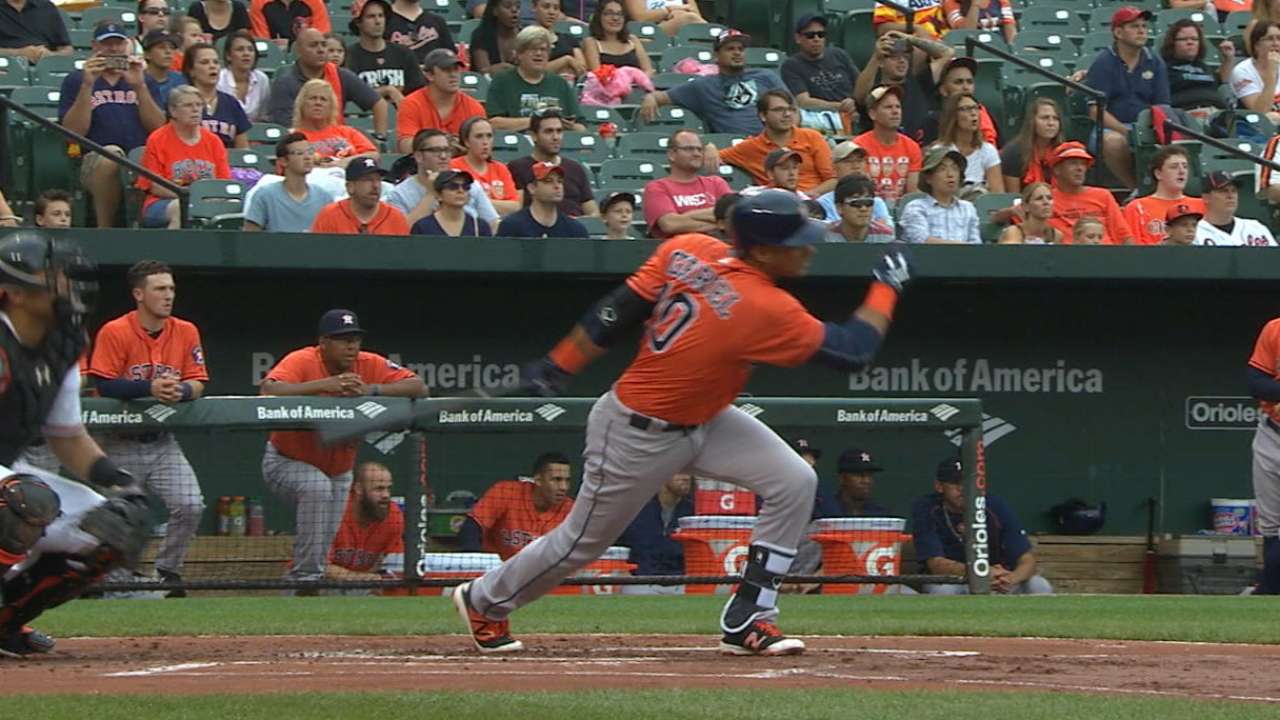 PITTSBURGH -- Yulieski Gurriel is expected to be in the lineup when the Astros return home on Friday to face the Tampa Bay Rays. The Cuban has made just one start -- Sunday in Baltimore -- since joining the Astros, due to right hamstring tightness suffered in Sunday's game.
Because the Astros have been playing in a National League ballpark, they haven't been able to utilize the designated hitter, which has meant Gurriel has been limited to pinch-hitting duties.
"That's the gray area you run into with players," manager A.J. Hinch said. "He can pinch-hit and get one at-bat out of him [Wednesday] and hopefully not risk the hamstring injury to worsen with the off-day [Thursday]."
Gurriel said Wednesday he's excited about the chance to play at home for the first time.
"I've gotten better every single day, and the training staff has been wonderful," Gurriel said. "Obviously, I'm really anxious to play, but I've gotten better every single day."
Hinch said there are going to be days Gurriel is going to play third base instead of rookie Alex Bregman, who's had third base locked down the past couple of weeks.
"I think Bregman has made a strong case for us to consider multiple options, not just the assumed option of Gurriel at third and Bregman moving around the field," Hinch said. "Long term, I think it will help Jose Altuve, it will help Carlos Correa, because I can move Bregman to one of those spots for any given day and may not wear these guys out as much as I have this season.
"The key is going to be that 2016 might be different than 2017, whereas I'm trying to get through the next five weeks and a potential playoff push before we really map out what's best for Gurriel, what's best for Bregman and what's best for our team."
Worth noting
• Hinch said veteran outfielder Colby Rasmus has started working out by doing baseball drills at Minute Maid Park. Rasmus had surgery a couple of weeks ago to remove a cyst from his right ear, and he's expected to be able to rejoin the team in early September.
Brian McTaggart has covered the Astros since 2004, and for MLB.com since 2009. Follow @brianmctaggart on Twitter and listen to his podcast. This story was not subject to the approval of Major League Baseball or its clubs.