Valbuena preparing for rehab assignment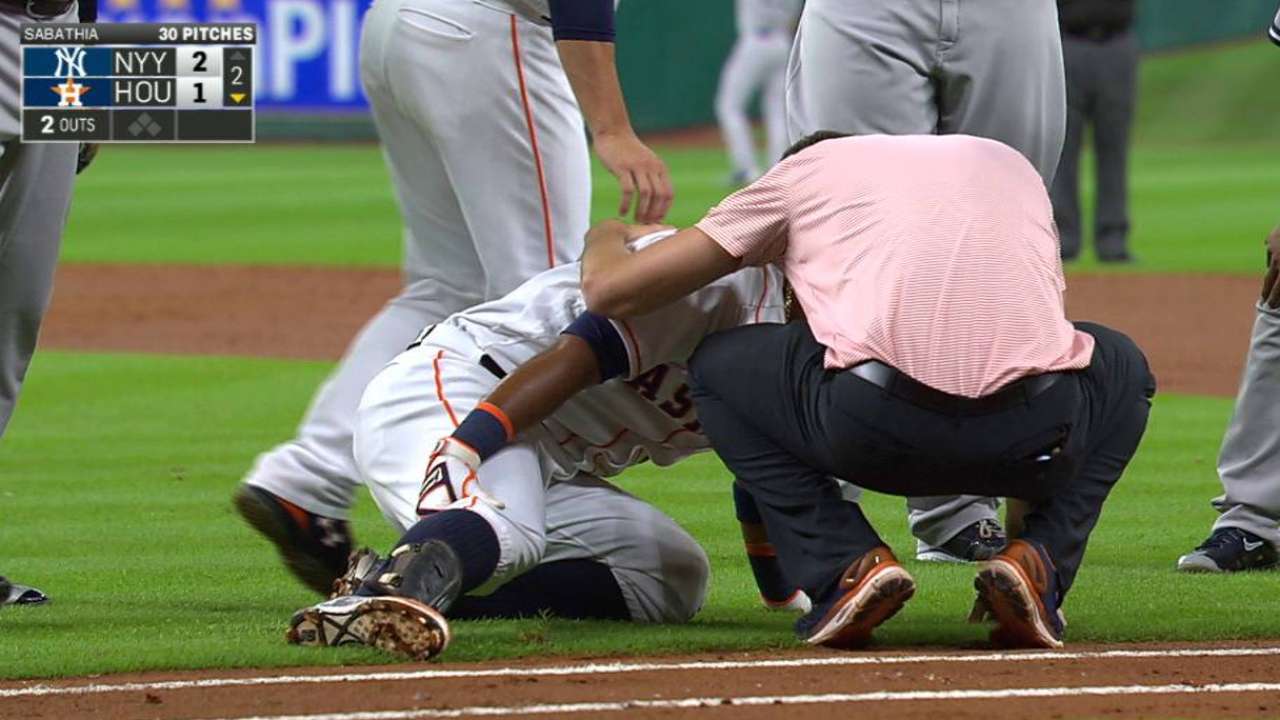 BALTIMORE -- Astros infielder Luis Valbuena could head out on a rehab assignment next week, assuming the next few days provide no setbacks. He has been out since July 27 with a strained right hamstring, but said on Thursday that he ran the previous two days with a little bit of pain that the doctors told him was normal.
Valbuena refrained from activity on Thursday -- a recovery day -- and will run again on Friday to see how he feels. He said he would probably need to play two or three games in the Minors before rejoining the big league club.
"I want to wait for tomorrow, because if I feel good tomorrow, I'll go somewhere and see a couple of at-bats and come back to here," Valbuena said. "I want to play, you know? I don't feel good watching my team go out there and do everything and I can't do anything. I want to be there, too, be part of the team."
The Astros have certainly missed Valbuena's bat, as he was hitting .260 with a .357 on-base percentage, 13 homers and 40 RBIs in 90 games. The Astros have gone 7-13 since he strained his hamstring on July 26.
"Obviously, the next few days are going to tell us a little bit more about the realistic side of it," manager A.J. Hinch said. "We'd like to push him the most we can without jeopardizing the rehab he's already done. The running intensity's got to increase, the ground-ball intensity will increase, the batting practice is fine -- he feels nothing. We're in this area where the harder we push him, the more vulnerable he can become, but it's time that we need to push him a little bit and see if a rehab assignment is possible when we're in Pittsburgh."
Brian McTaggart has covered the Astros since 2004, and for MLB.com since 2009. Follow @brianmctaggart on Twitter and listen to his podcast. This story was not subject to the approval of Major League Baseball or its clubs.