MLB.com Columnist
Alyson Footer
Altuve approaching 1,000 hits at historic pace
All-Star second baseman can reach milestone faster than any other Astros player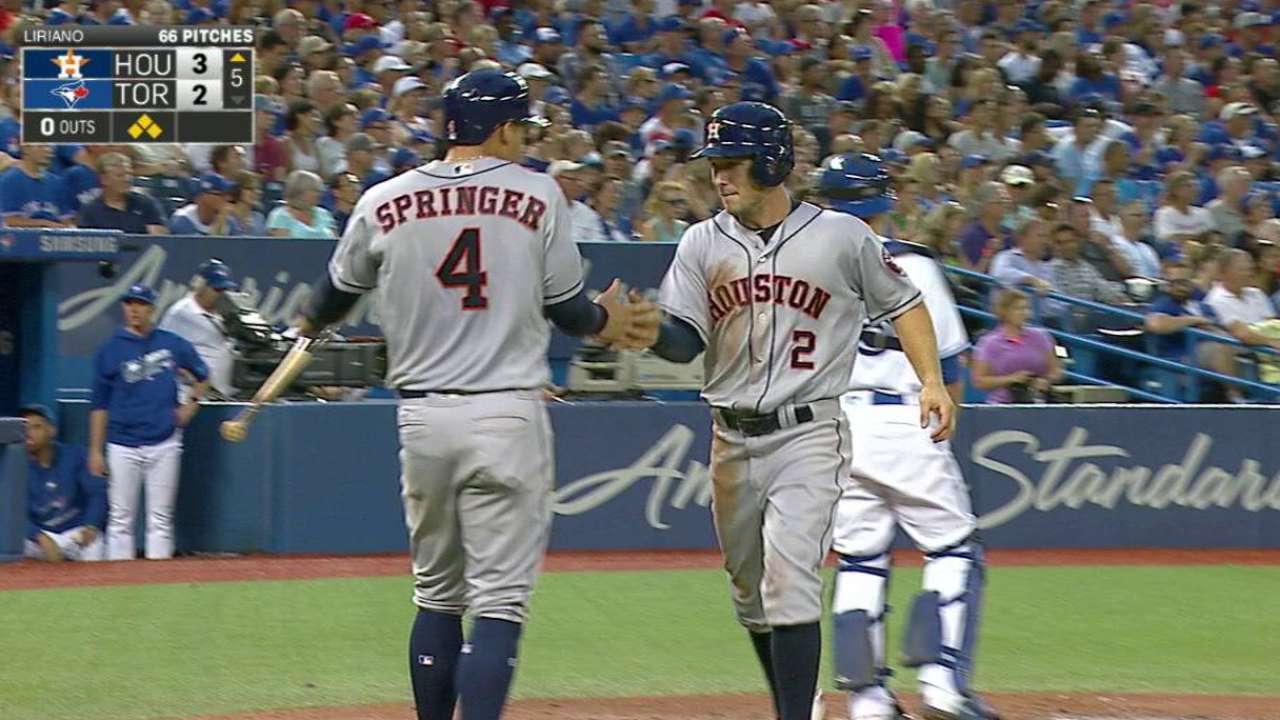 HOUSTON -- The Astros return to Houston for the shortest homestand of the season, a brief two-game set against a former National League division rival beginning on Tuesday. That gives Jose Altuve exactly two days to give the home crowd what it wants -- to witness the star second baseman reach 1,000 hits for his career, in (near) record time.
Entering the opener with the Cardinals, Altuve has 997 career hits, a number he reached in 785 games. As soon as he logs three more, he'll become the quickest player in franchise history to 1,000 hits, and second among all active Major League players, behind only Ichiro Suzuki, who logged hit No. 1,000 in his 696th game.
No Astros player has come close to nearing 1,000 hits as efficiently as Altuve. Cesar Cedeno is the current record holder -- he did it in 889 games. Jeff Bagwell is just behind Cedeno at 890. Bob Watson is a distant third at 952.
Altuve, presuming these hits come sooner than later, has this trio beat by at least 100 games. And he's just completing his fifth full season in the Major Leagues.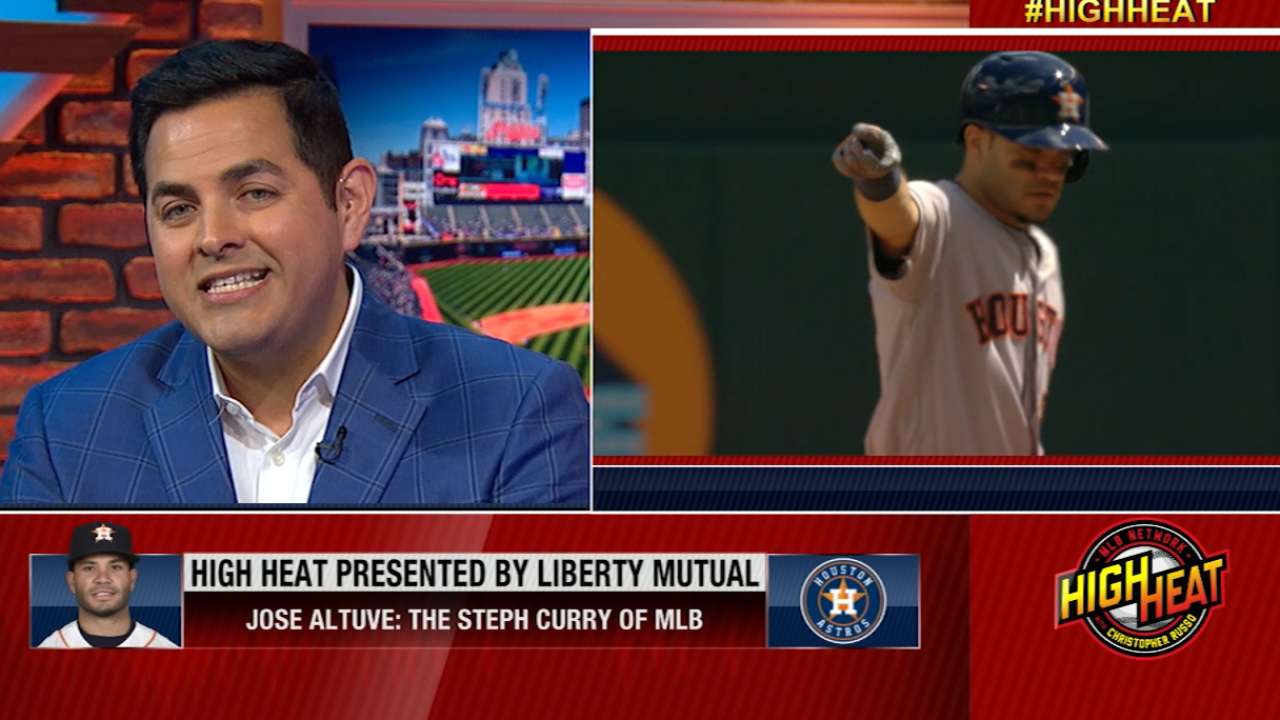 "He's still young, and that's scary for the league," said Astros manager A.J. Hinch. "Because he hasn't even reached his full prime."
Altuve's place in Astros history is notable, but not all that surprising. He's on his way to his third 200-hit season, two more than any other Houston player (Craig Biggio, 1998) has in the nearly 55 years of the franchise's existence. Altuve has long since established himself as the club's best current player, and he is on a fast track to settling in as one of the franchise's best ever.
But it's where Altuve is already fitting in among the greatest hitters in Major League history that makes his brief ascent that much more remarkable.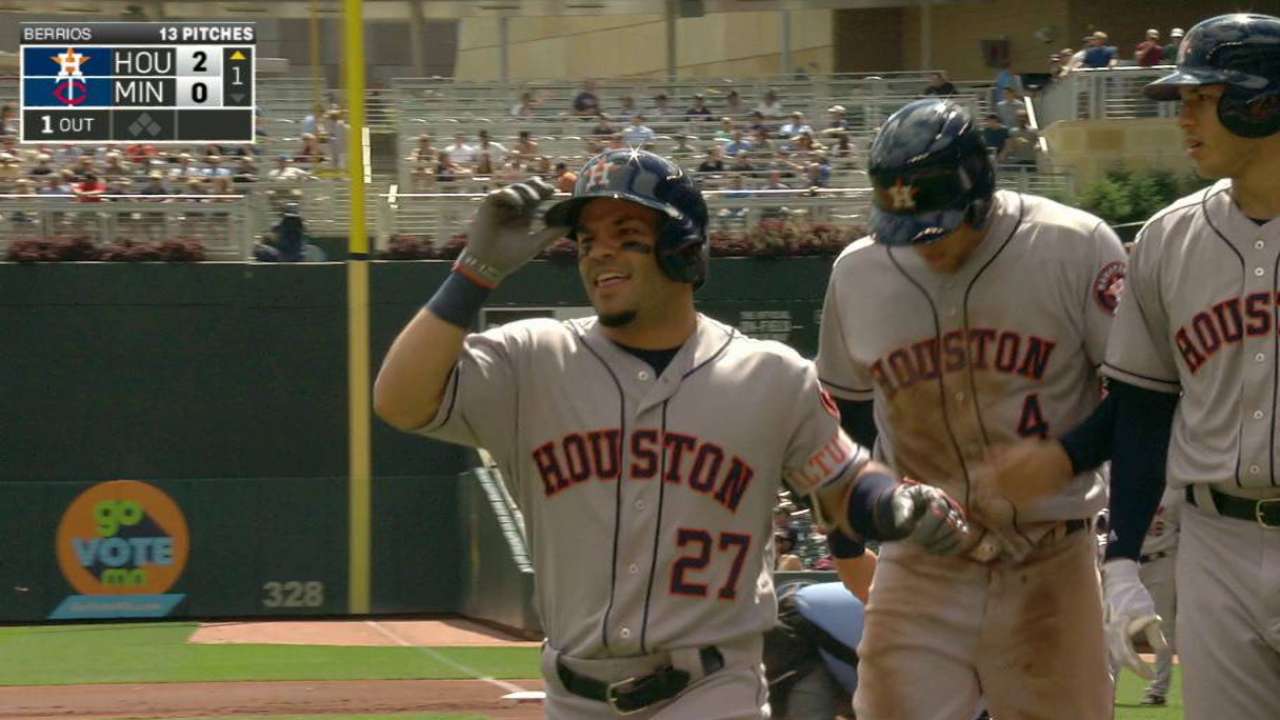 Altuve isn't just one of the fastest to 1,000 among active players, or among Astros players. He has a lot of Hall of Famers beat, too. Of the top 10 all-time hits leaders, Altuve has more hits through 785 games than five of them: Pete Rose, Tris Speaker, Carl Yastrzemski, Paul Molitor and Eddie Collins.
The other five -- Hank Aaron, Ty Cobb, Stan Musial, Derek Jeter and Honus Wagner -- had passed 1,000 before game No. 785.
To compare Altuve to the Astros' current hits leader, consider this: through his first 785 games, Biggio, one of 30 members of the 3,000-hit club, had 780 hits -- 217 fewer than Altuve. That's a full season's worth of hits for an elite player.
The comparisons to Biggio, Rose and others began early this season, when Altuve was separating himself offensively with such a dramatic, accelerated pace.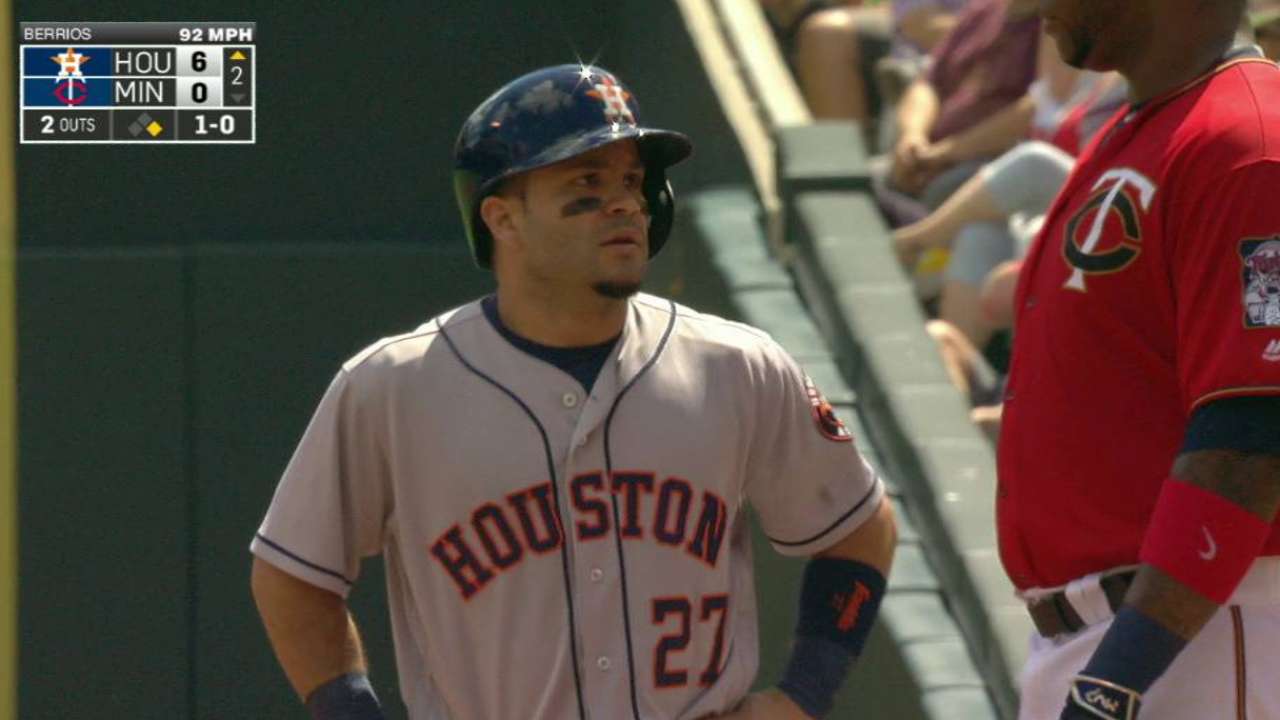 "I feel very proud when somebody, whether it's a reporter or a fan or one of my teammates, puts my name next to Biggio or Pete Rose," Altuve said. "That means you're doing something good. Obviously, those guys had a lot of success and to put your name next to them, that makes you're doing something good for your team."
Rose, the all-time leader with 4,256 hits, had 941 after his first 785 Major League games. Speaker, fifth all-time with 3,514, had 987. Yastrzemski, eighth with 3,419, had 904. Molitor, ninth with 3,319, had 922. Collins, 10th with 3,315, had 948.
It's impossible to know if Altuve will maintain the same consistency as his career progresses, but what is most startling about the 5-foot-5 second baseman's career trajectory so far is that it appears he's not done developing as a player.
"I've never been around a player who is so hungry to get better," Hinch said, adding that Altuve is always looking to tweak his approach and seeks constant feedback on his swing. "And he's already had so much success at this age."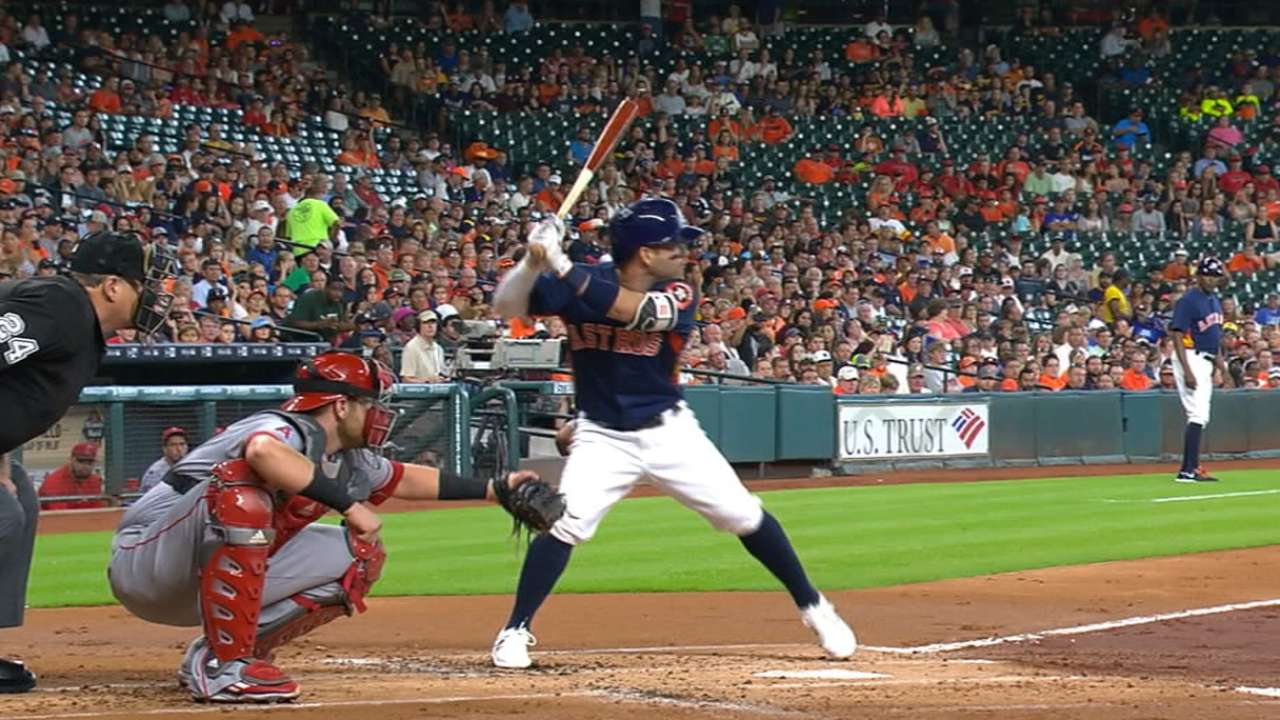 The desire to improve begins when Altuve arrives to Spring Training, where he spends most of his time devising a plan to top the previous season. He does this in part by talking -- to everyone.
"I'm happy with what I'm doing, but I'm not completely satisfied," Altuve said. "I talk to my coaches a lot, I talk to my teammates a lot, and players on other teams -- [Miguel] Cabrera, [Troy] Tulowitzki ... all those the guys that have had success. You ask them what they're doing -- 'How do you get better?' Every single detail they give to you that can help you, you have to listen to them.
"Robinson Cano is always telling me how to be consistent. I appreciate all they do for me. I'm very open to listening and getting better."
Even if Altuve doesn't improve, that would be OK, too. Should he keep up the pace he is on and stay healthy, he'll reach 3,000 hits in his age-37 season.
A distant goal? Sure. But also, as we've learned from Altuve's first five years, it's one that is entirely realistic.
Alyson Footer is a national correspondent for MLB.com. Follow her on Twitter @alysonfooter. This story was not subject to the approval of Major League Baseball or its clubs.