Keuchel displays pinpoint command
Lefty yields just three hits as Astros gain ground on rivals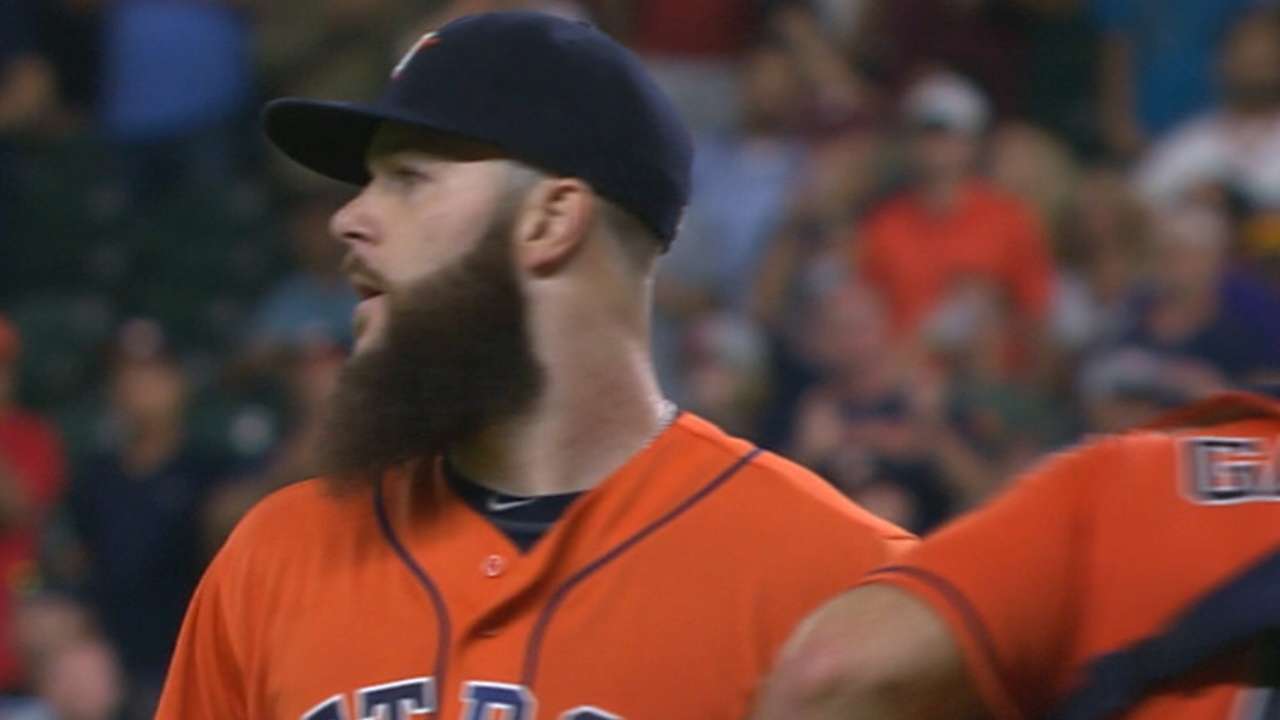 HOUSTON -- When three of the first four Rangers batters reached Friday against Astros starter Dallas Keuchel, it caused some anxiety in Houston's dugout. It was only five days earlier Keuchel was rocked for six runs in the first inning in Detroit, and Keuchel needed to right the ship quickly.
The lefty retired Rougned Odor on a groundout to end the first, beginning a stretch of dominance that ended eight innings later when Keuchel polished off a three-hit shutout -- his first since June 25, 2015 -- in the Astros' 5-0 win at Minute Maid Park.
"I hadn't really felt well and this is the first start I knew going in that it was going to be good just because of the way my body felt, the way it was recovering in between workouts," Keuchel said. "You kind of get that feeling that kind of the body's turning around right in the nick of time for August and September. That's going to be nice to see. It's been a challenge so far, and I was just looking to get on board with some of the younger guys."
Keuchel (7-11) retired 25 of the final 28 batters he faced to improve to 4-2 with a 3.13 ERA in his last eight starts. He struck out seven batters and had 18 ground-ball outs, meaning two outs were recorded in the air. Keuchel threw 111 pitches (71 strikes).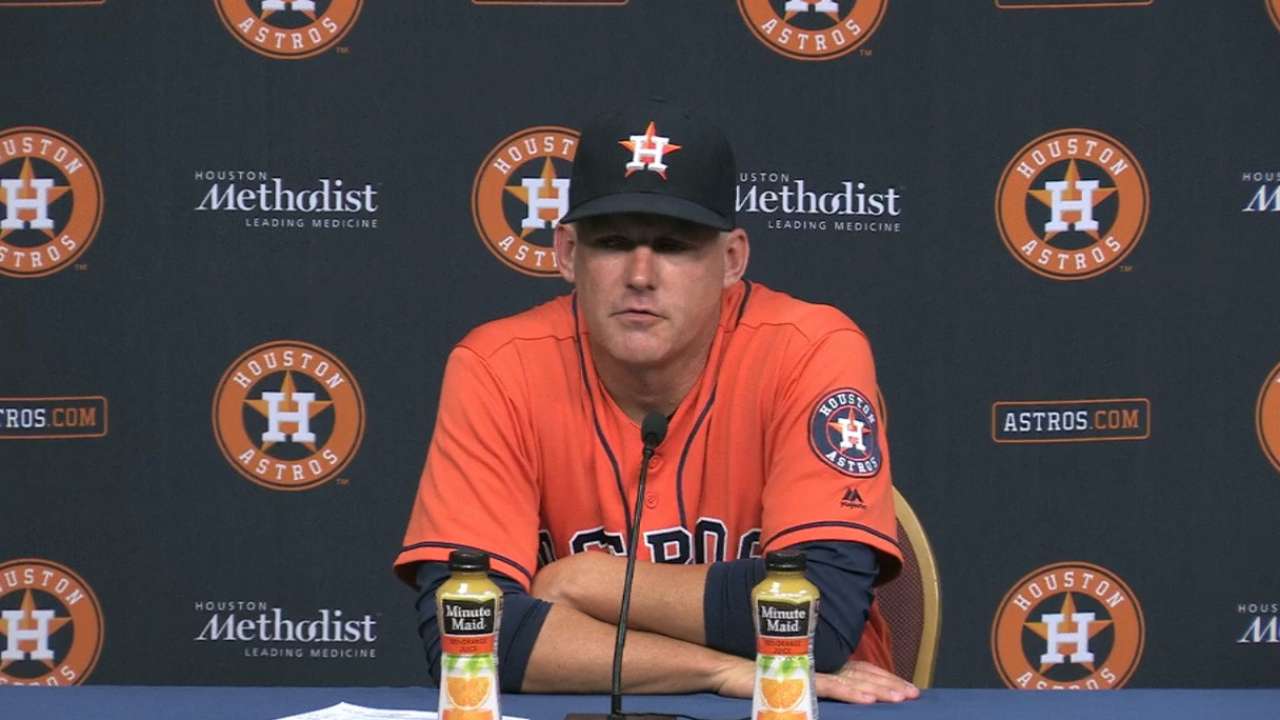 "It was clearly his best game where he looked every bit in command of the whole game and then had multiple innings of eight or nine or 10 or 11 pitches, and that means he's in the strike zone or around the strike zone," Astros manager A.J. Hinch said. "He made his pitches either in the strike zone or close enough for them to have to deal with them. Just a really gutsy performance at a time where we needed it."
Shin-Soo Choo began the game with a single, but he was quickly erased on an Ian Desmond double-play ball. After Carlos Beltran doubled, Keuchel walked Adrian Beltre to put runners at first and second. They moved into scoring position on a wild pitch before Odor grounded out to end the inning.
"We haven't had the best of luck in the first inning," Hinch said. "The double play was big. Beltran gets his hit and then the walk to Beltre. The Odor at-bat really set the tone of the entire game. Being able to close that inning out set the tone for what was an excellent performance."
The only baserunners Keuchel allowed from the second through the eighth inning were a two-out walk in the fifth and a strikeout-wild pitch in the seventh. The Rangers didn't manage a hit after the first inning until Beltre's two-out double in the ninth.
"You've got to give credit to him," said catcher Evan Gattis, who went 3-for-4. "He felt like he figured some stuff out. I think it's just command and making the balls look like strikes and strikes look like balls. We got a lot of early two-pitch outs and two-, three-pitch outs. It was quick, it was moving. It was a good flow of the game, good game plan and executed well. Unbelievable."
Brian McTaggart has covered the Astros since 2004, and for MLB.com since 2009. Follow @brianmctaggart on Twitter and listen to his podcast. This story was not subject to the approval of Major League Baseball or its clubs.