Rasmus works at blistering pace on swing
Outfielder taking extra BP seeking remedy against shifts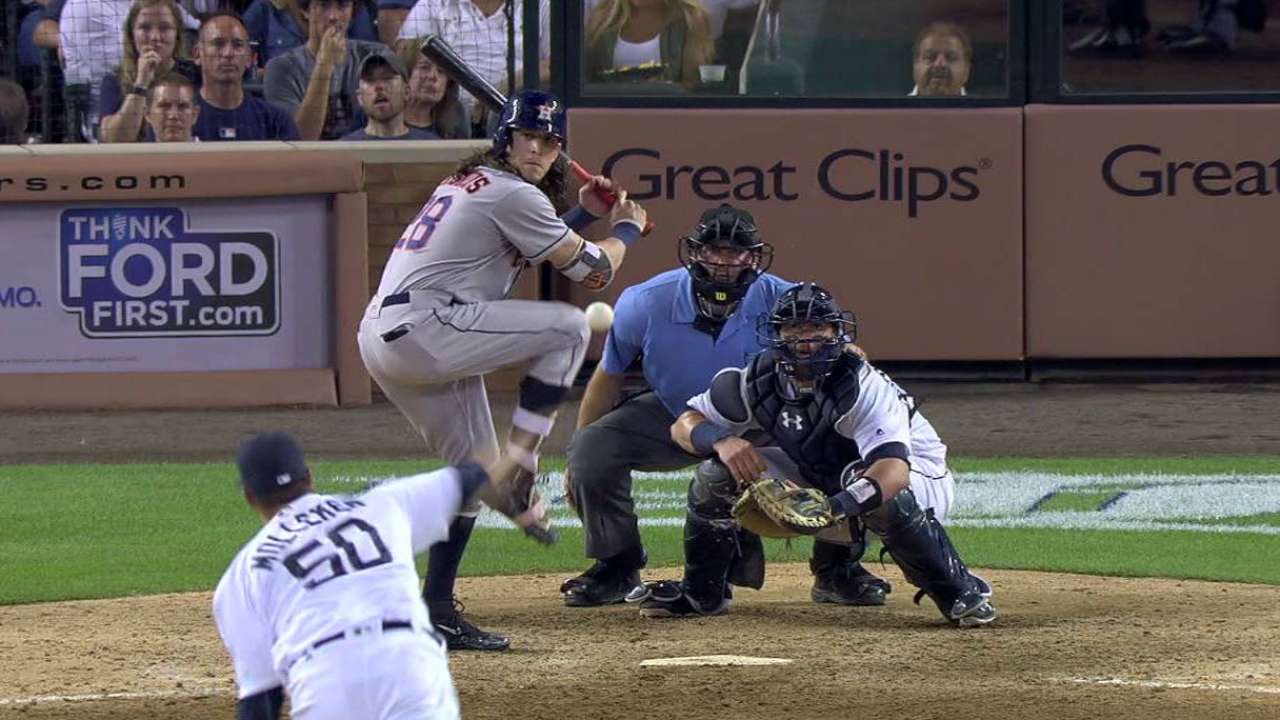 HOUSTON -- Astros outfielder Colby Rasmus has started wearing batting gloves recently because he's developed blisters on his hands. They're the product of a struggling slugger who has taken hundreds of extra hacks in the bowels of ballparks trying to find something to get him going.
Rasmus, who is the Astros' highest-paid player this year at $15.8 million, entered Thursday's series finale against the Blue Jays mired in a 3-for-63 slump. In 18 games since July 2, he managed just three hits, including two home runs, and walked three times while striking out 25 times. His batting average plummeted nearly 40 points to .213.
"The game is just kind of socking it to me a little bit," he said. "I don't feel down on myself. I'm not going to be down about it. I'm not going to make excuses. This is a tough game. We all know that. I was brought in here to do a job and I haven't done it up to my own ability, so my pride is hurt a little in that respect. But I'm not going to stay down.
"We've still got time to go and we've still got a decent chance at this thing. I'm going to continue to work and try to get it going. Obviously, the other side and this game is not going to make it easy. I got to get out there and get it done."
Astros manager A.J. Hinch is continuing to play Rasmus semi-regularly because he doesn't have better options. The only outfielder on his bench Thursday was lefty Preston Tucker, who was in an 0-for-19 funk.
"You need someone to push him," Hinch said. "If you're going to make those type of moves, where you're going to go with somebody else, that somebody else has to be doing something to force your hand. That's something we've struggled with over the last few weeks."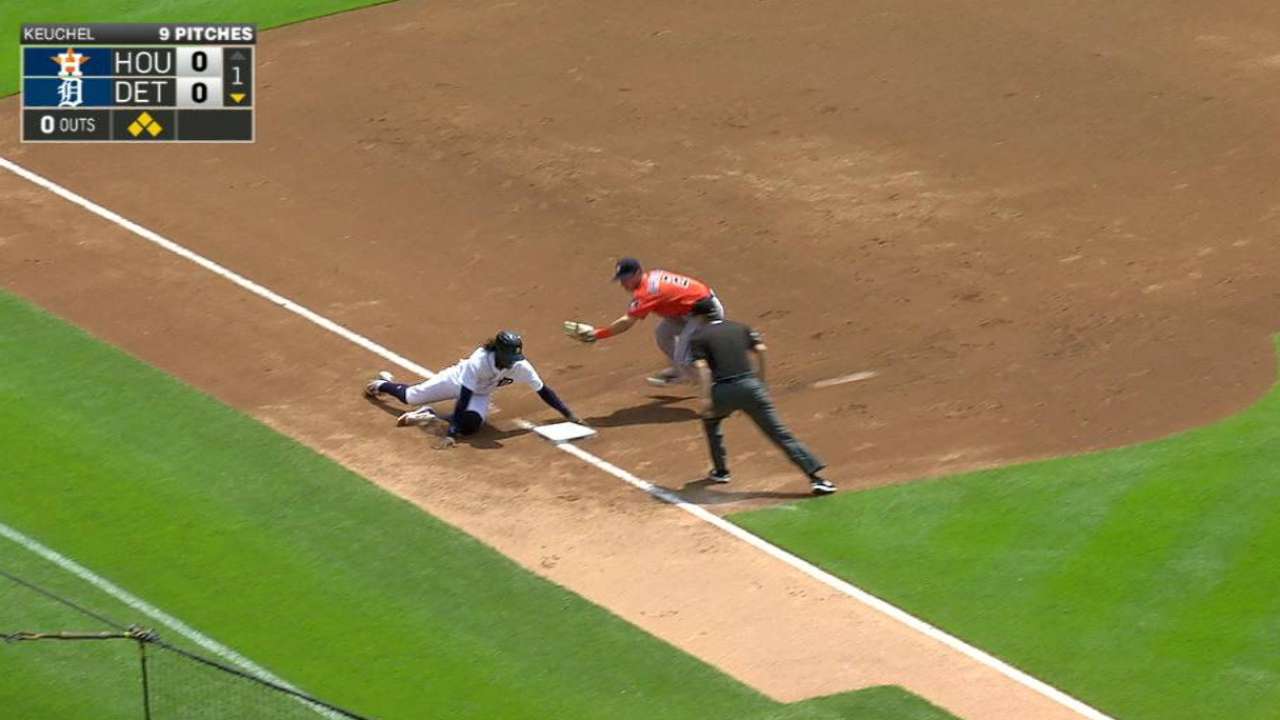 Rasmus has struggled with an ear ailment for the last few weeks, but he's not about to make excuses. He's tinkered with his mechanics, become frustrated with close strike calls and watched some hard-hit balls sail right to defenders.
Perhaps more than anything, though, he's had difficulty making adjustments to the defensive shifts he's facing. He's facing a steady diet of high fastballs and backdoor breaking balls when the defense is shifted and hasn't been able to adapt.
"So, man, it's really made it tough," he said. "It's made it tough on other guys in the game as well, some of the guys I come across. Unlike last year, I had some balls still getting through there and getting around that shift, and this year, man, it's just like they know what I'm doing before I even get up to the box. I don't know if I'm giving it away by how I stand or what's going on, but I feel like they just have a better idea of what I'm trying to do. So really, the other side, they've been putting me in my place."
Rasmus is not the kind of player who's going to quit. That's why he's willing to deal with the blisters that come with trying to find a solution.
"I've felt good going into the games thinking that this is going to be it and they're making good pitches on me and working that shift to their advantage," he said. "I can feel on the mound they have a certain comfort level to them and they have good idea, good approach, and if I can't get them to come to my strengths, it makes it tough."
Brian McTaggart has covered the Astros since 2004, and for MLB.com since 2009. Follow @brianmctaggart on Twitter and listen to his podcast. This story was not subject to the approval of Major League Baseball or its clubs.