Hinch confident offense will come around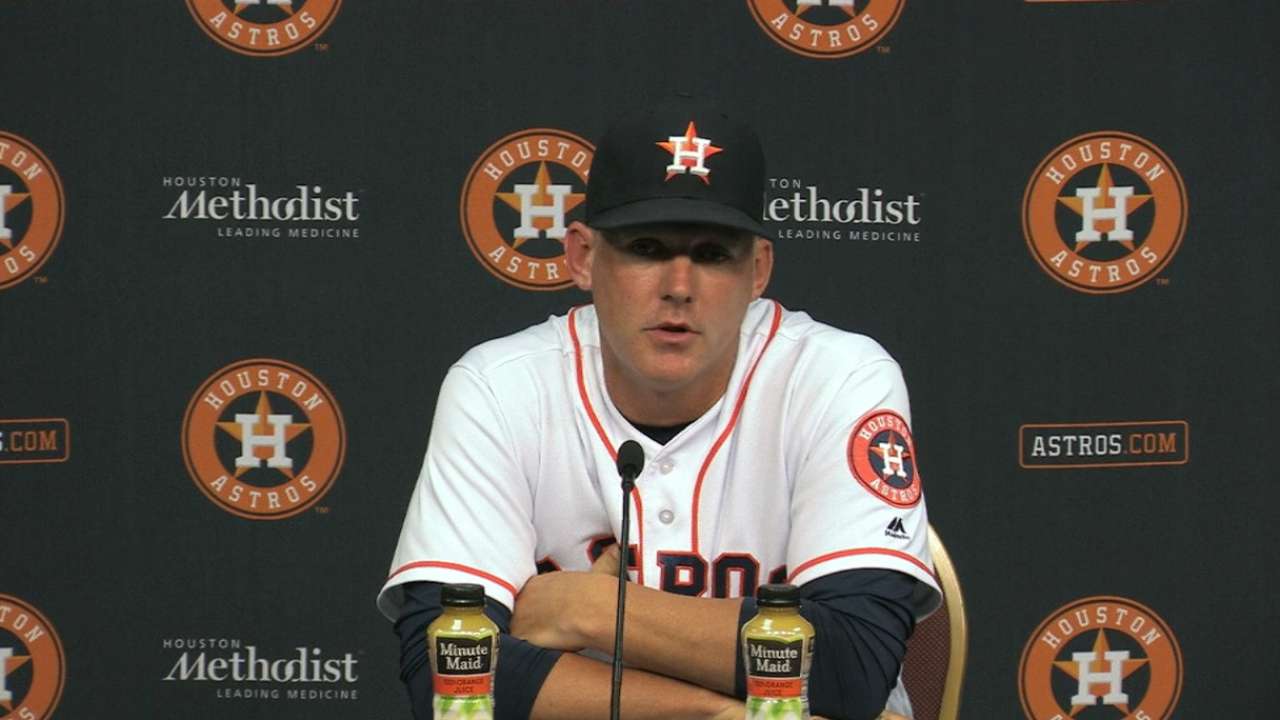 HOUSTON -- After dropping a second straight low-scoring game to Toronto, 3-1, on Wednesday night, the Astros see just how hard it is to win when you have a hard time scoring.
In their last 51 innings, the Astros have scored six times while striking out 53 times, a big reason why they have lost five of their last six.
"This is a dry spell for us," manager A.J. Hinch said. "Right now you've got some guys grinding mentally and physically, and they're trying to do too much and ultimately not finding the results."
Batting average has never been a strong suit for the Astros, who rank 26th in the Majors in that category (.242), but the bottom part of the lineup has particularly struggled recently. After Wednesday's loss, in which they went a combined 1-for-18, Colby Rasmus, Evan Gattis, Preston Tucker, A.J. Reed and Jake Marisnick are batting a combined .190.
"I see some guys that are carrying a little extra baggage around," Hinch said. "Obviously, this is a difficult month, and when you start getting behind a little bit, you want to do a little bit [more]."
Rasmus has been in an especially nasty slump. The outfielder, who normally bats fifth, has four hits in his last 64 at-bats.
It doesn't help matters that Alex Bregman is 1-for-32 to start his career and that third baseman Luis Valbuena is battling a strained right hamstring that has him on the 15-day disabled list.
The Astros' offensive struggles came to a head in the bottom of the eighth on Wednesday. After Marwin Gonzalez laid down a sacrifice bunt to move Marisnick and George Springer to second and third, respectively, the Astros' best offensive weapons, Jose Altuve and Carlos Correa, had a chance to tie the score.
"One of those guys was going to get an at-bat with the game on the line," Hinch said of the decision to have Gonzalez bunt, "and I'll take those two any day."
Instead, Altuve, who was noticeably frustrated after the loss, flied out to right, and Correa struck out looking to end the inning.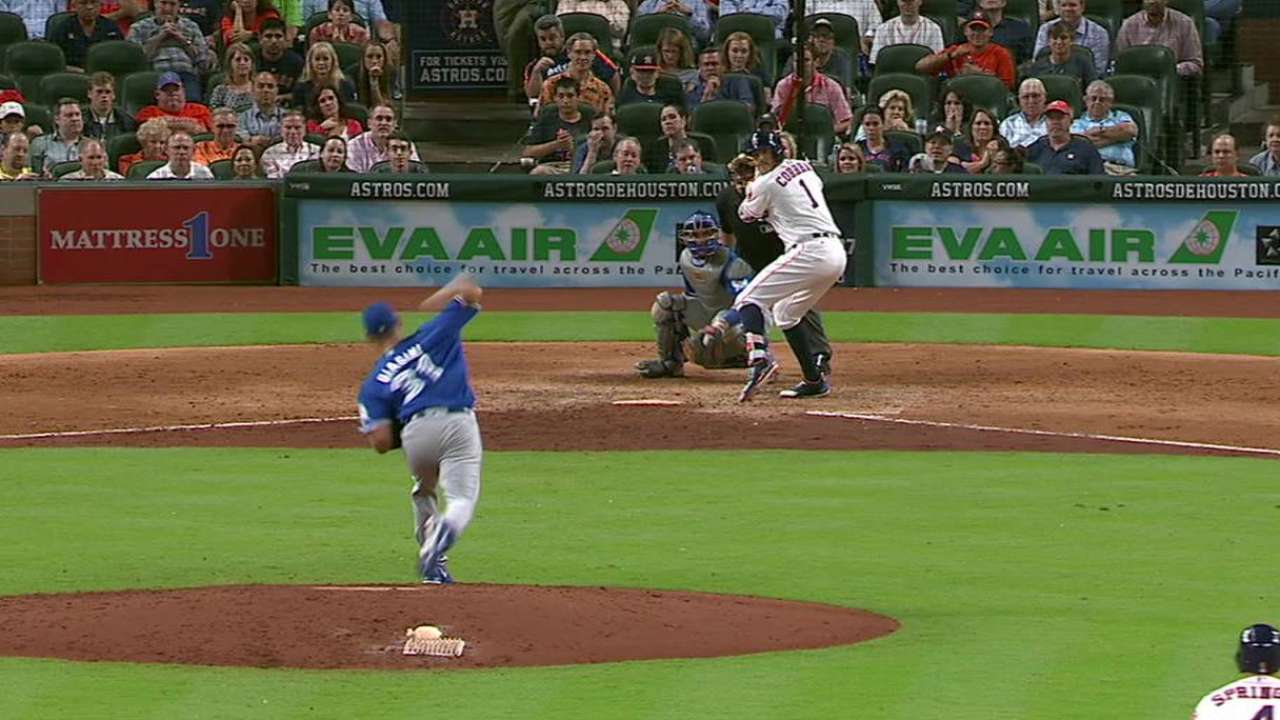 "Sometimes you get a hit," said Altuve, whose double in the sixth inning plated Houston's only run of the game. "Sometimes not."
There is time for the Astros to turn things around, but the clock is ticking. As of Wednesday night, they were 5 1/2 games behind the Rangers for the division lead and three games out of a Wild Card spot.
Hinch believes they'll get it figured out in time.
"We've been through this before," he said. "We've seen this happen, and we've come out of it pretty explosively in the past, and I think we'll do it again."
Jordan Ray is a reporter for MLB.com based in Houston. This story was not subject to the approval of Major League Baseball or its clubs.