Musgrove's brilliant debut rewarded with start
With McCullers on DL, rookie to face Rangers on Sunday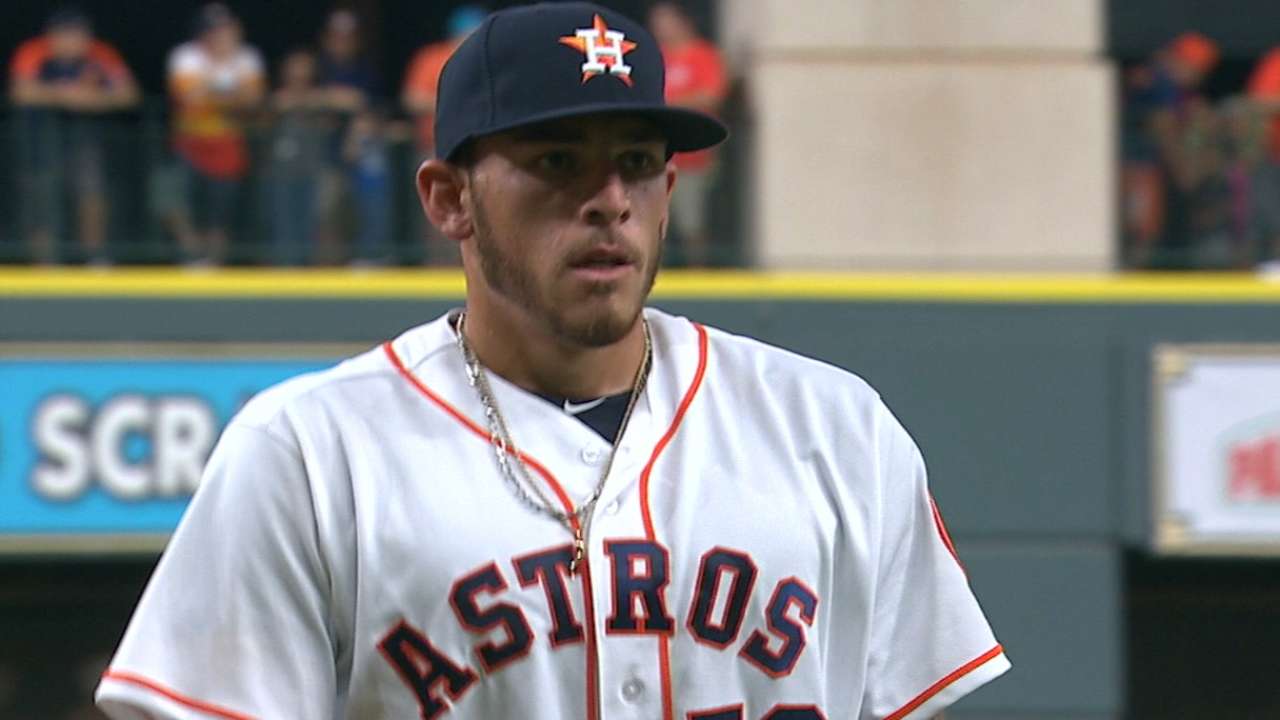 HOUSTON -- Just as he did on Tuesday night, with great success, rookie right-hander Joe Musgrove will replace the injured Lance McCullers, this time in the rotation. The Astros announced on Wednesday that Musgrove will start Sunday's game in place of McCullers against Yu Darvish and the Rangers.
In his Major League debut against the Blue Jays on Tuesday, Musgrove excelled pitching in relief of McCullers, who exited in the fifth inning and went on the 15-day disabled list with a strained right elbow on Wednesday. Musgrove went 4 1/3 innings, allowing only one hit and at one point retiring 10 batters in a row.
"He's nasty, man," McCullers said after the game. "Plain and simple. Dude was filthy tonight."
Musgrove notched eight strikeouts, setting a club record and tying a Major League record for the most by a reliever in his debut.
"The strike-throwing I wasn't surprised by, the quality of pitches I wasn't surprised by," Astros manager A.J. Hinch said. "To continually go through the lineup a couple times, making really good hitters look uncomfortable was really eye-opening."
The outing was so impressive that Musgrove received messages from 2003 All-Star Jamie Moyer and Padres Hall of Famer Trevor Hoffman.
"[Hoffman] was one of my heroes growing up, a San Diego guy," Musgrove said. "It was pretty special getting a message from him."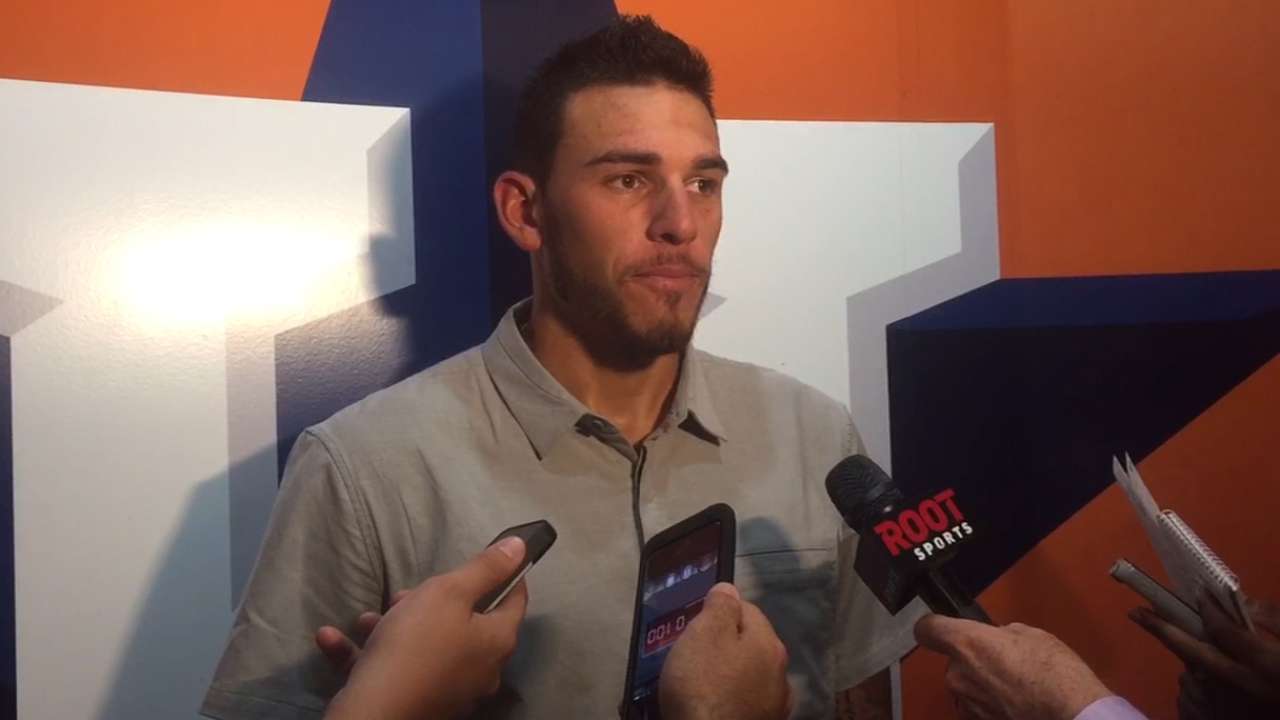 It was also impressive enough to warrant Musgrove -- who started 10 games for Triple-A Fresno this season -- getting his first Major League start against a team the Astros are battling in a pennant race.
Entering Wednesday, the Astros (56-50) were 2 1/2 games out of an American League Wild Card spot and 5 1/2 games behind the Rangers (62-45) for the AL West lead.
"We really like this guy," Hinch said. "He's got a lot of charisma, a lot of polish to him. Even to be able to warm up in front of a full crowd and both teams waiting and the umpires sort of pushing the action, it's not easy. His maturity came through, with rave reviews."
Musgrove said he has more confidence than ever that he can pitch at the Major League level.
"That's something I've always told my buddies and my parents about," Musgrove said. "I felt like my stuff was pretty good in the Minor Leagues, but [I wasn't] sure if [it was] just Minor League hitting or my stuff really is that good. [Getting] to face a lineup like Toronto's and having the results I did definitely gives me the confidence that my stuff is going to play at this level."
Jordan Ray is a reporter for MLB.com based in Houston. This story was not subject to the approval of Major League Baseball or its clubs.