Gregerson put on 15-day DL; Reed called up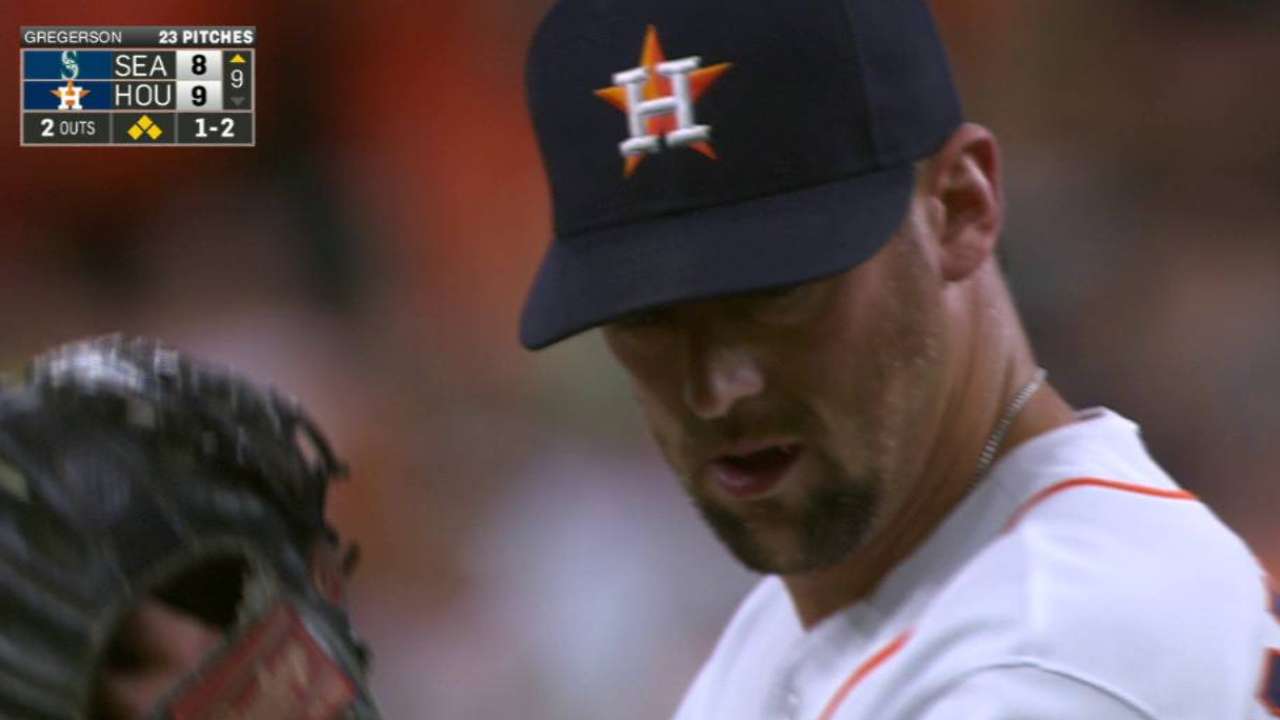 HOUSTON -- Right-handed setup man Luke Gregerson has been placed on the 15-day disabled list with a strained left oblique (backdated to Thursday), and rookie first baseman A.J. Reed has been called up to take his place on the roster, the Astros announced on Tuesday afternoon.
Gregerson first noticed the injury in a July 27 win over the Yankees.
"Didn't feel like much of anything at the time," Gregerson said. "Just something that was tightening up. I thought I had maybe just a little knot in my back or something you can knock out really quick; just one of those things that's going to need a little time."
After starting the season as the team's closer, Gregerson had begun to thrive in the eighth inning. He has a 0.64 ERA in 14 eighth innings pitched this season, as opposed to his 4.50 mark in 26 ninth innings.
"It's not the most ideal time to get a few days off," he said. "It's frustrating for myself, especially."
The Astros have had a short bench recently because of injuries to infielder Marwin Gonzalez and Carlos Gomez, so Reed gives them another bat.
Reed is returning to Houston after a brief stint with Triple-A Fresno, where he hit .436 with four home runs and three doubles in 39 at-bats. He had been sent to Fresno on July 21 after batting only .156 in his first 17 games with the Astros.
"That was my plan when I was going down -- to not give them an option to keep me there," Reed said. "[I plan] to just continue that here and continue to have good at-bats and hit the ball hard."
The club also announced that right-handed reliever James Hoyt will be added to the roster on Wednesday, with Doug Fister expected to go on paternity leave.
"This morning came real quickly," Hoyt said. "Happy to be here."
Hoyt has posted a 1.62 ERA, 84 strikeouts and 28 saves in 41 games with Fresno this season.
Jordan Ray is a reporter for MLB.com based in Houston. This story was not subject to the approval of Major League Baseball or its clubs.