Astros, Blue Jays rack up 40 strikeouts
Combined mark in 14-inning affair just three shy of MLB record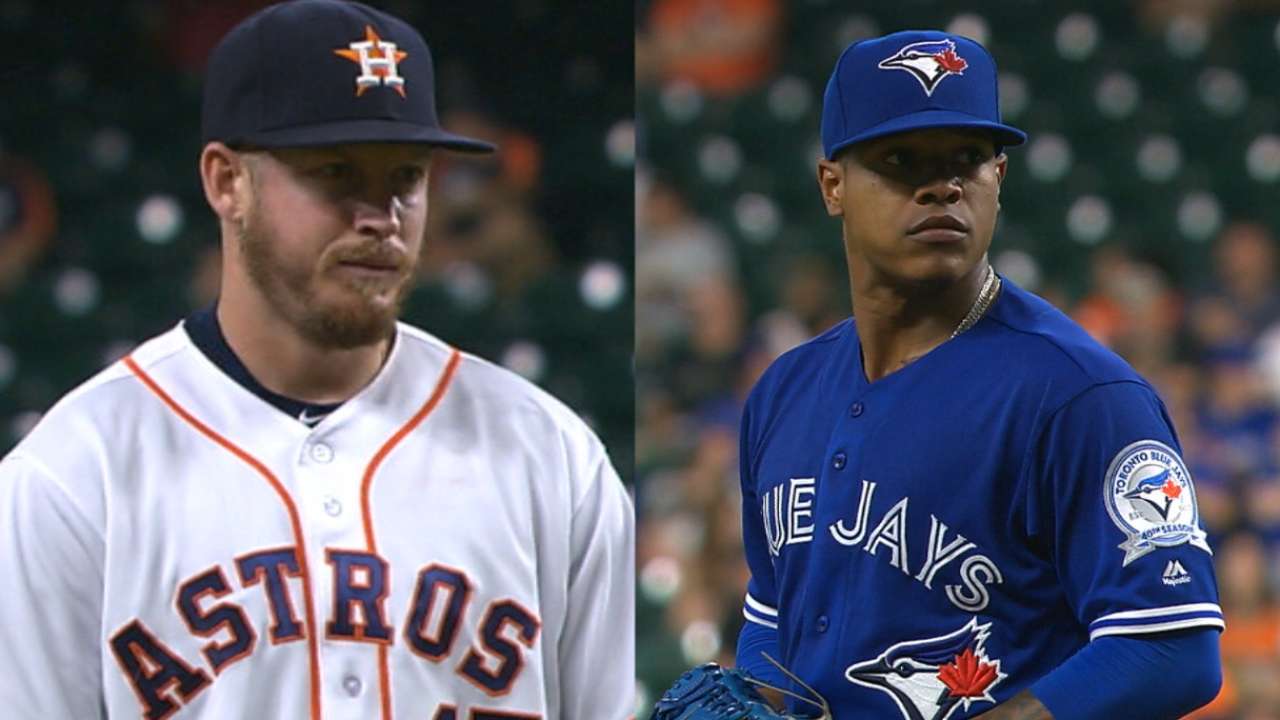 The Blue Jays and Astros flirted with history Monday, combining for 40 strikeouts -- 22 by Houston, 18 by Toronto -- in a 14-inning marathon at Minute Maid Park, a 2-1 Astros win.
They came just three strikeouts shy of the Major League-record of 43, set by the California Angels and Oakland A's in a 20-inning game on July 9, 1971. If it weren't for Carlos Correa's walk-off double in the 14th frame, the Blue Jays and Astros may have matched or even eclipsed the decades-old milestone. They did, however, set the record for Minute Maid Park, according to Elias Sports Bureau
Per Elias, the last teams to combine for 40 or more strikeouts in a single game were the Tigers and Mariners on April 17, 2013 at Safeco Field. That game, which features a total of 40 strikeouts, also lasted 14 innings, and starters Max Scherzer and Felix Hernandez fanned 12 batters each.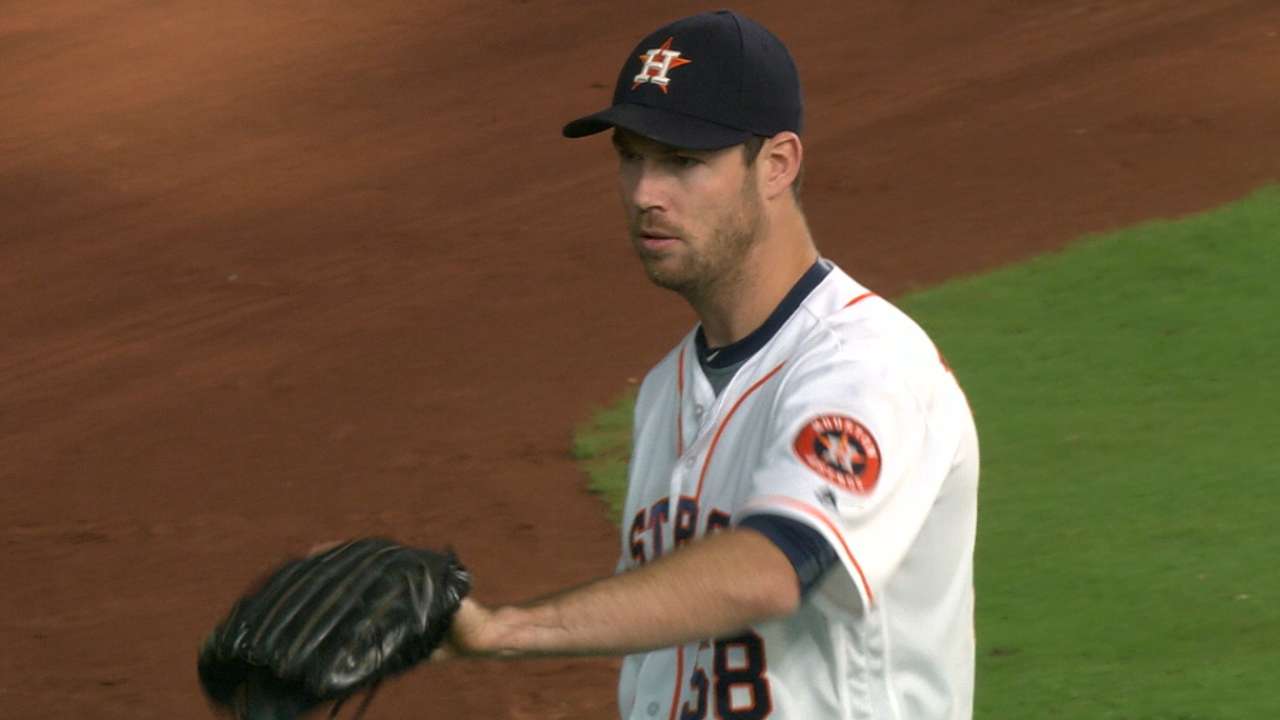 Toronto starter Marcus Stroman was responsible for the bulk of his club's 18 strikeouts, fanning a career-high 13 batters in seven innings of one-run ball. It's the most strikeouts by a Blue Jays pitcher since Brandon Morrow had 17 on Aug. 8, 2010.
The Blue Jays also established a new franchise record by striking out 22 times. The previous record was 19, set on April 19, 2001 in a 17-inning game against the Yankees.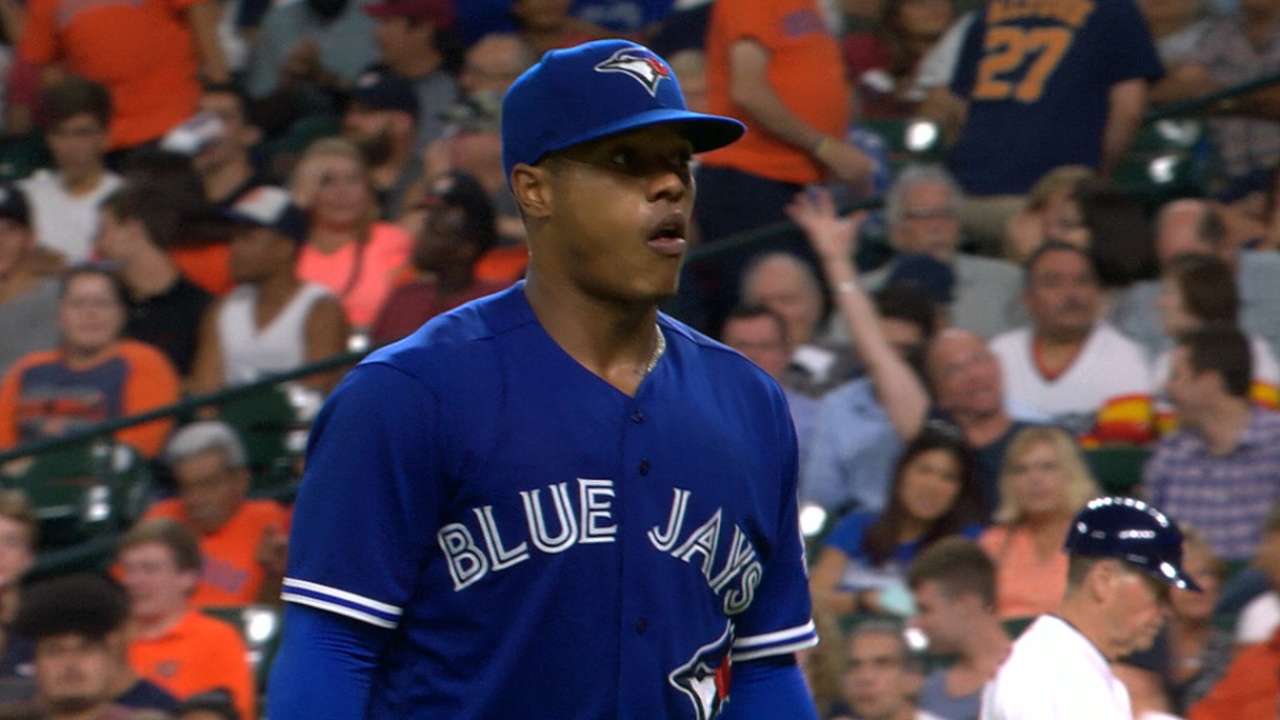 "They have good arms, all the way throughout the whole game," Blue Jays catcher Russell Martin said of the Astros' pitching staff. "It was one of those pitching battles throughout the whole game today, but they scored one more than us."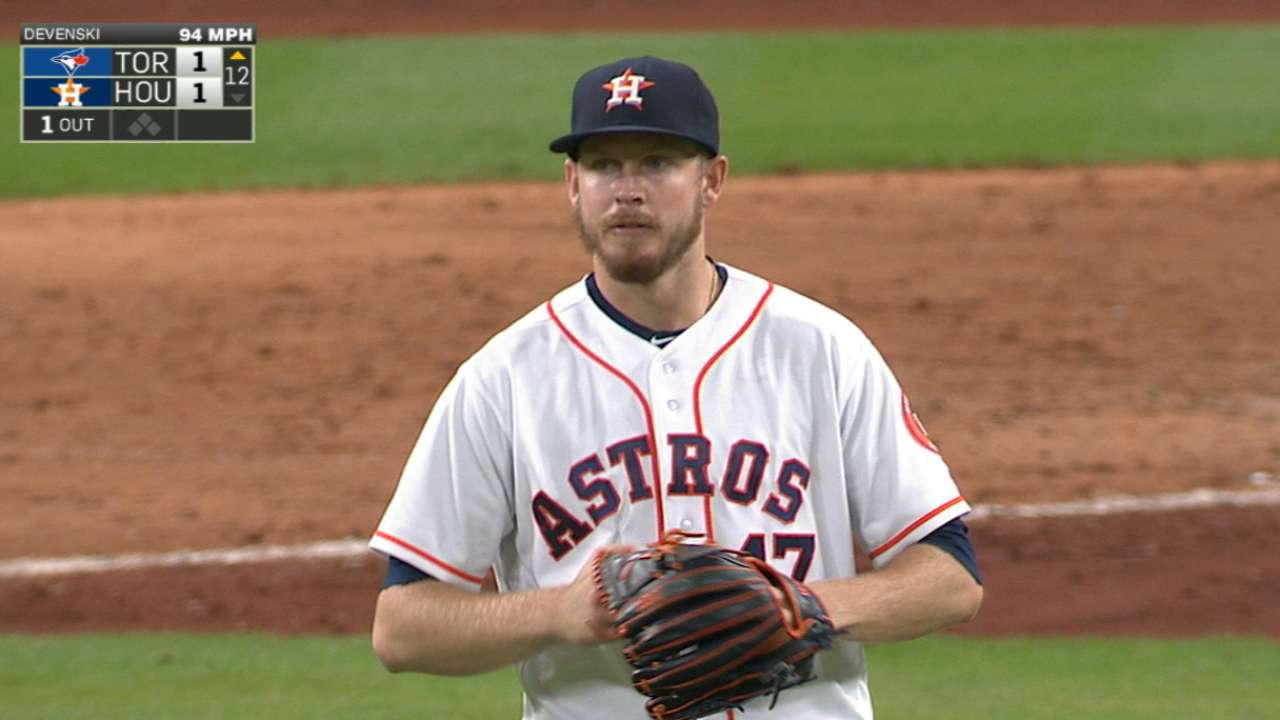 Houston starter Doug Fister chipped in eight punch outs, while the bullpen totaled 14, including a career-best seven from long reliever Chris Devenski.
Chad Thornburg is a reporter for MLB.com. This story was not subject to the approval of Major League Baseball or its clubs.