Qualls is grateful for Astros' offseason additions
Veteran reliever wants to get club back to where it was in the mid-2000s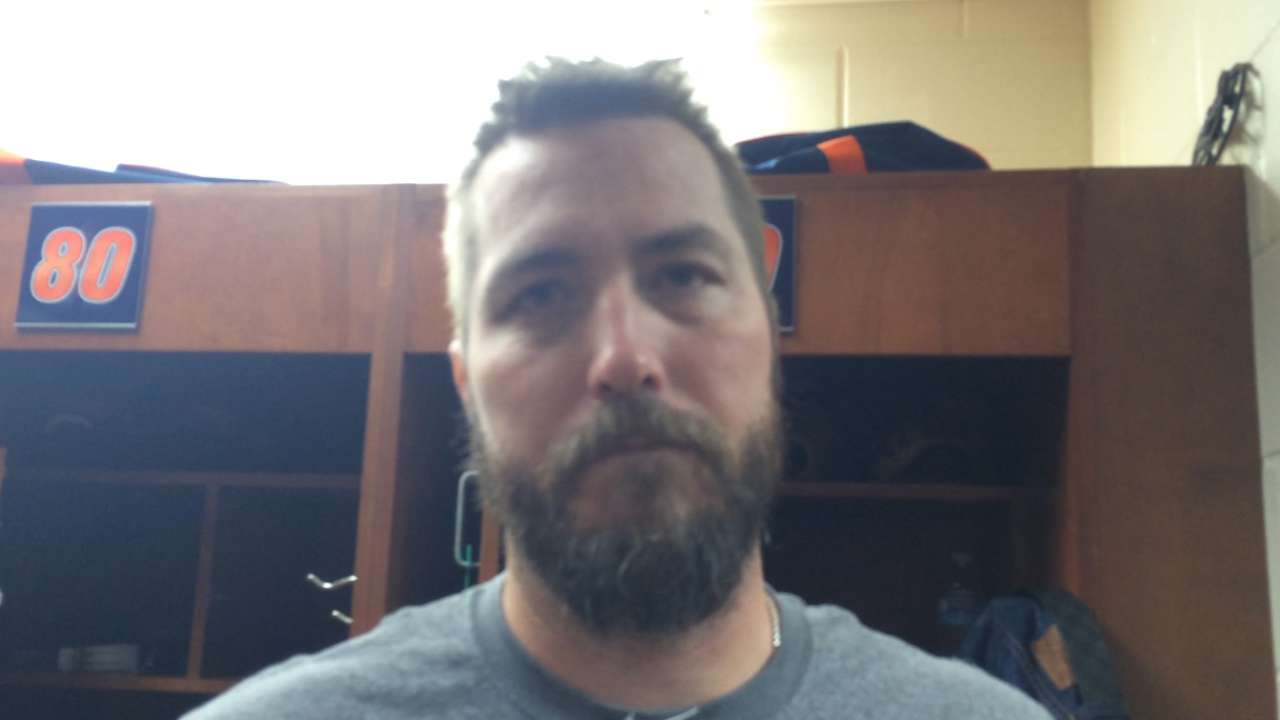 KISSIMMEE, Fla. -- As the oldest of the 60 players in Astros camp, veteran reliever Chad Qualls has a few gray hairs in his beard that are the product of 10-plus years of stress as a Major League relief pitcher.
Of course, some of those white whiskers could have been the result of the struggles he had last year against the A's, but after watching the Astros gain bullpen help by signing Pat Neshek, Luke Gregerson and Joe Thatcher while also bolstering the offense with a flurry of moves, Qualls is grateful for the additions.
"They're going to contribute a lot to the back end of the bullpen," said Qualls, who played with Neshek and Gregerson in San Diego. "Like I said last year, it could have been a lot different if [Matt] Albers and [Jessie] Crain would have been healthy. The trades and the signings we made are spot on for our offense. We'll see how it goes."
Astros manager A.J. Hinch will take the next six weeks to determine who will serve as his closer from the group of Qualls, Gregerson, Neshek and Josh Fields. Qualls has said all along it doesn't matter to him what role he plays.
"I want to win and get this team back on the way to where we were in '04, '05, '06, and win some ballgames and get back to the playoffs," said Qualls, who was on the Astros' World Series team in '05. "I know we have a lot of good arms in the back of the 'pen with Luke, Pat, [Tony Sipp] and Josh. We'll just go out there and throw up zeros and try to preserve some wins for the starters."
After blowing his fourth game of the season to the A's late last year, a frustrated Qualls quipped that the A's were his "daddy." The numbers backed it up.
Take away the hiccups against the A's (0-4, 27.00 ERA) and Qualls put together a solid season as closer in his return to the Astros, who signed him to a two-year deal with an option. He posted a 1.33 ERA with 17 saves in 19 chances in his outings against everyone other than Oakland.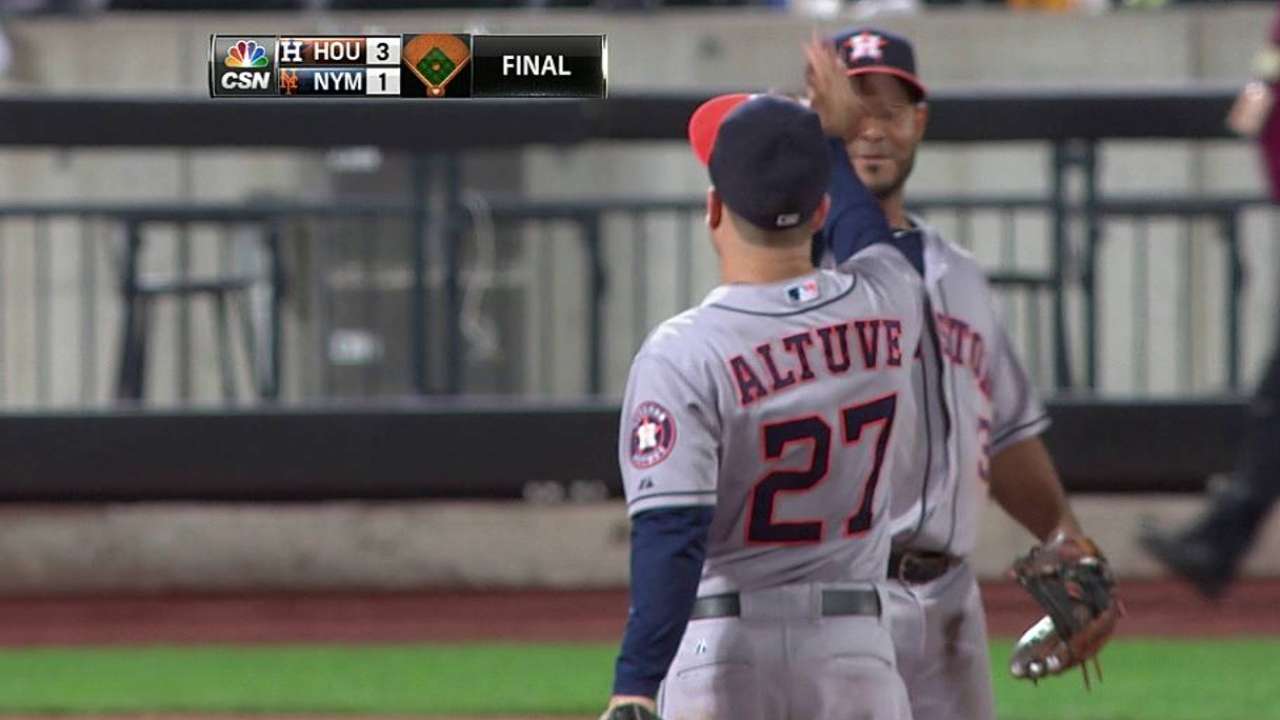 "It was kind of crazy," he said. "I asked Jed Lowrie [who signed with the Astros after playing for Oakland the last two years] if they had anything over there, and he just said it was kind of weird, a lot of soft hits and all of a sudden I'd give up a double. I threw the ball really well and felt great last year. For some weird reasons, Oakland just killed me."
Even though several of the A's hitters have landed with other teams, including Lowrie to Houston, Qualls said he's going to use his changeup more this year to leave him better equipped to deal with the left-handed bats like the ones that gave him fits with the A's.
It's no secret Qualls succeeds by throwing a sinker down and away and has a good slider, but he feels if he can mix in the changeup effectively it will keep hitters off his fastball.
"I might as well try to incorporate a third pitch," he said. "For 10 years I've been throwing sinker, slider. Why not have a little mix of another pitch?"
As Qualls watched the Astros bring in a wave of relief pitchers this offseason, he was able to relax knowing he was returning to Houston. This was one of the few winters in his career when he hasn't tried to find a job with another team.
"It was nice not having to worry about going to another team," he said. "That was one of the reasons I chose Houston, is it was close to my home in Austin. Being here before and being a young team, it's kind of nice to watch the kids come up, and hopefully they can come up and perform how they did in the Minor Leagues and turn over into big league talent.
"I'm excited to see where this team can go, even this year and next year. I think we're on the right path, and the future is bright for the Houston Astros."
Brian McTaggart is a reporter for MLB.com and writes an MLBlog, Tag's Lines. Follow @brianmctaggart on Twitter. This story was not subject to the approval of Major League Baseball or its clubs.