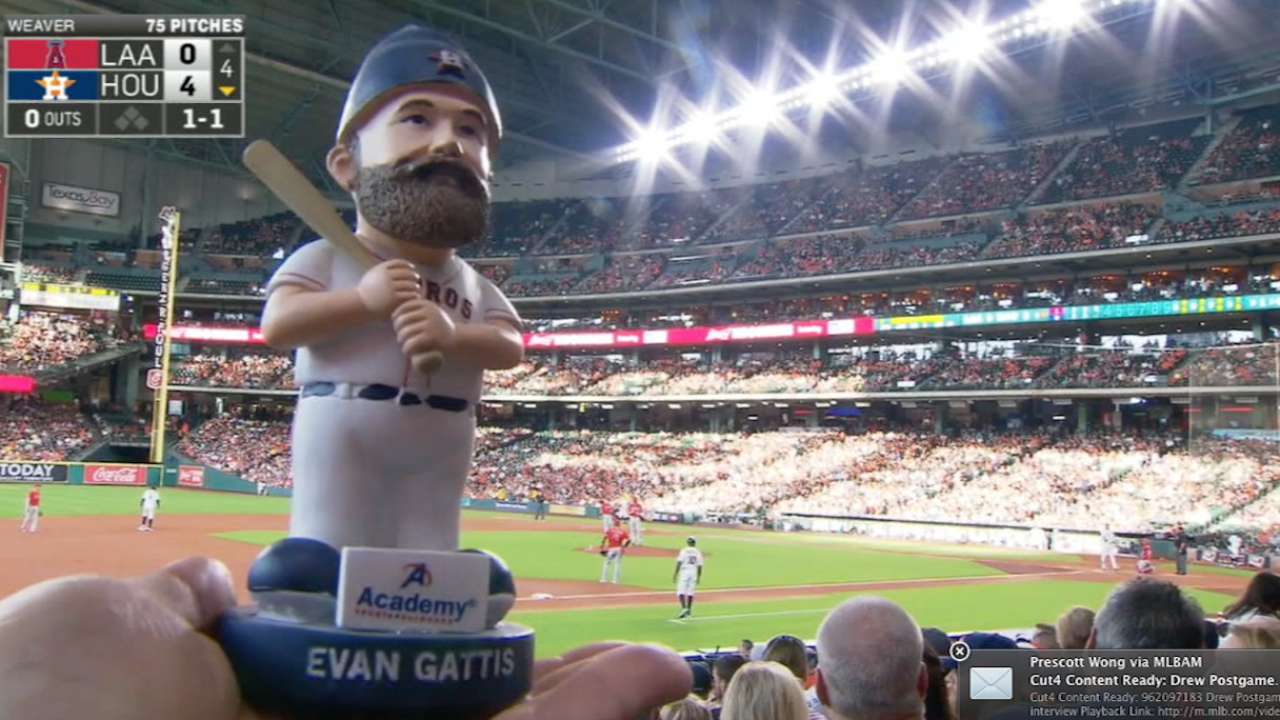 HOUSTON -- It was fitting that Evan Gattis made such an impact on the same day the Astros handed out 10,000 Evan Gattis gnomes to fans.
Gattis, who returned to the Astros lineup after missing one game with a left hand contusion, powered the Astros to a 7-2 win over the Angels with a home runs in each of his first two at-bats. It was the Astros' 10th straigth win over the Angels.
More
Jordan Ray is a reporter for MLB.com based in Houston. This story was not subject to the approval of Major League Baseball or its clubs.