Wojciechowski, Hernandez final 2 candidates for rotation job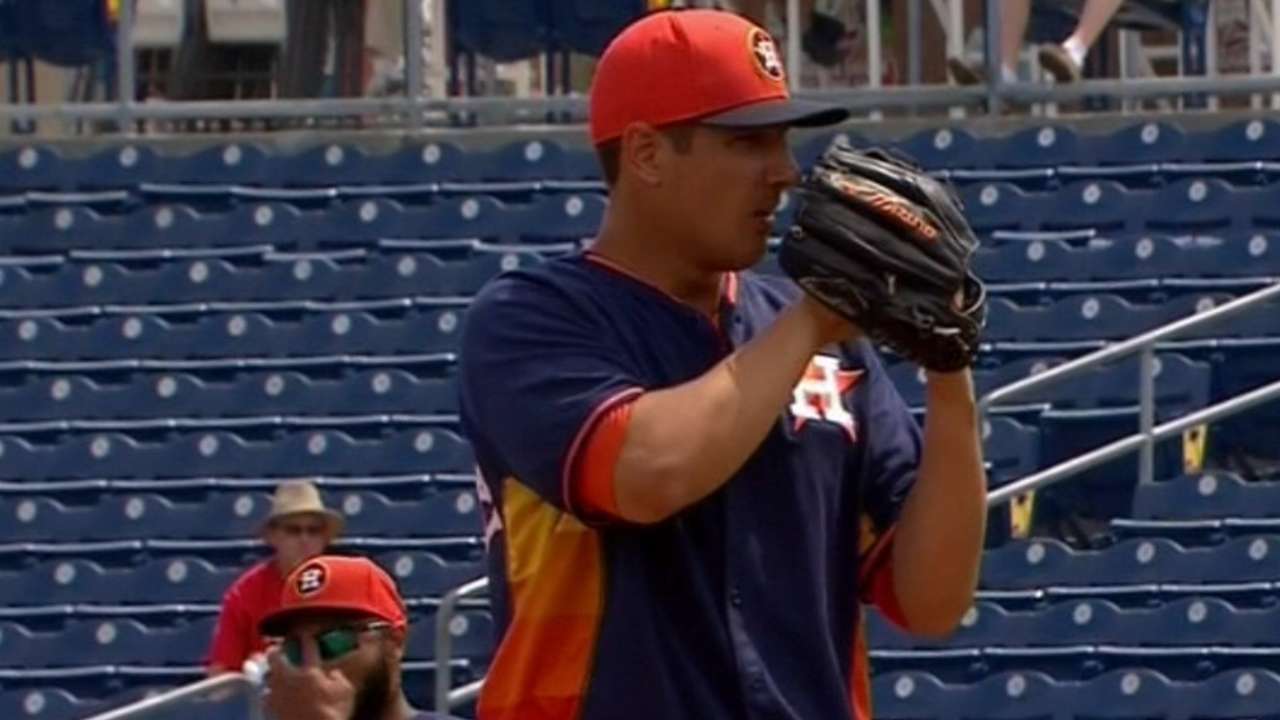 KISSIMMEE, Fla. -- And then there were two.
Astros manager A.J. Hinch said Thursday only two candidates remain for the fifth spot in the starting rotation -- rookie Asher Wojciechowski and veteran Roberto Hernandez. Hinch said Samuel Deduno is "trending towards" being used in a long-relief role, but Hinch wouldn't go as far as to say Deduno has made the club, though.
More