MLB.com Columnist
Richard Justice
Dynamic Springer integral to Astros' resurgence
Talented outfielder leads club's wave of entertaining young players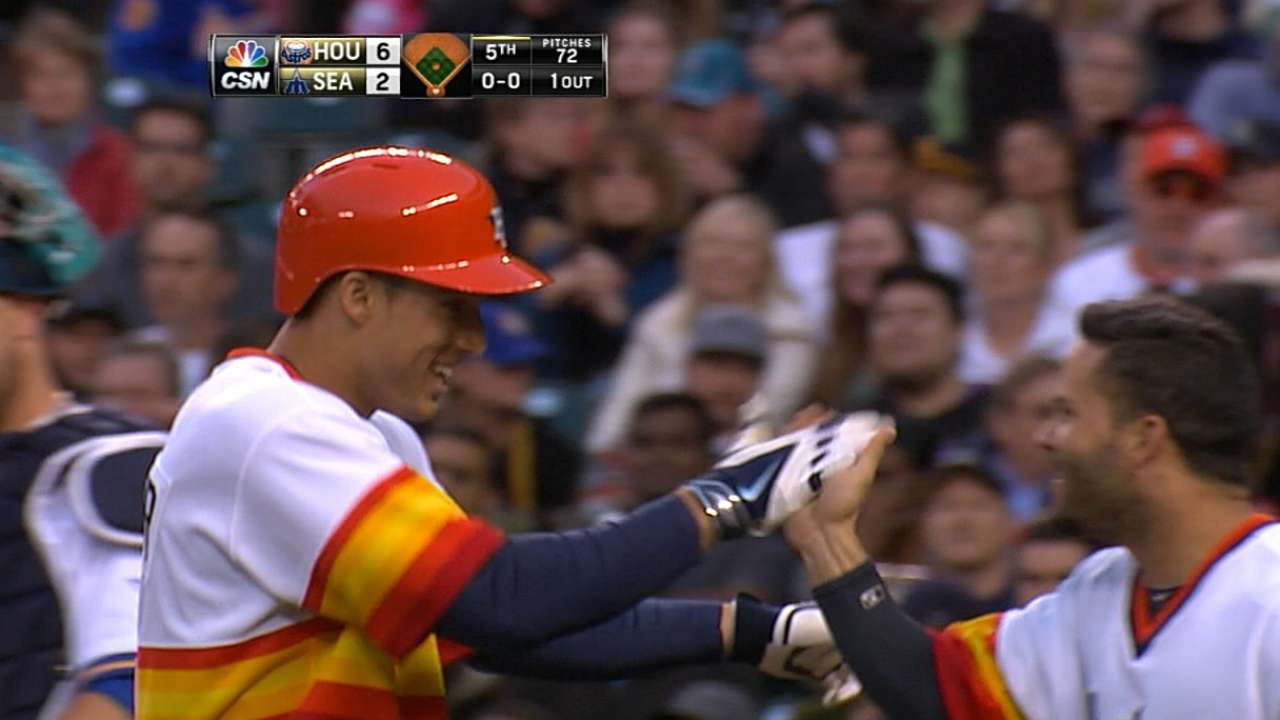 Hall of Famer Bobby Cox remembers the first time he saw George Springer play baseball. Took him about three minutes to know. Guys like Cox, they see things you and I can't.
Come to think of it, Cox usually has seen things even many of his peers haven't seen. Sometimes when he looks at a player, a lifetime of experience takes over a certain part of the brain, and there's an instant analysis.
More
Richard Justice is a columnist for MLB.com. Read his blog, Justice4U. This story was not subject to the approval of Major League Baseball or its clubs.
Less