Veteran catcher Castro brimming with optimism for 2015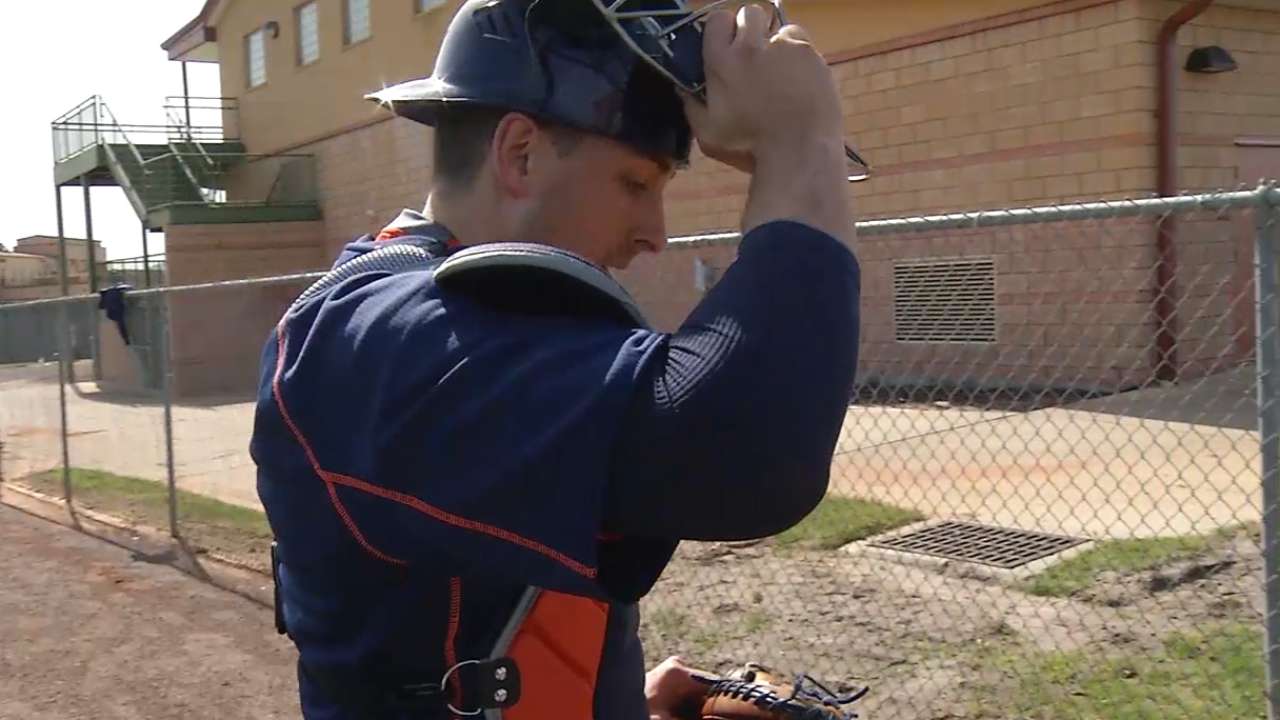 KISSIMMEE, Fla. -- If anybody is ready for the Astros to start winning, it's Jason Castro. The veteran catcher made his Major League debut in 2010 -- a month before the Astros traded franchise icons Lance Berkman and Roy Oswalt, which was the beginning of a dramatic rebuilding process that resulted in at least 100 losses for three consecutive seasons.
Castro, who missed the entire 2011 season after tearing a knee ligament, endured the franchise's dark ages and saw countless teammates come and go in the last five years. Now, as the longest current tenured Astros player and a team leader, Castro is brimming with optimism about being part of a team on the rise.
More