Valbuena's big night gives Astros third straight win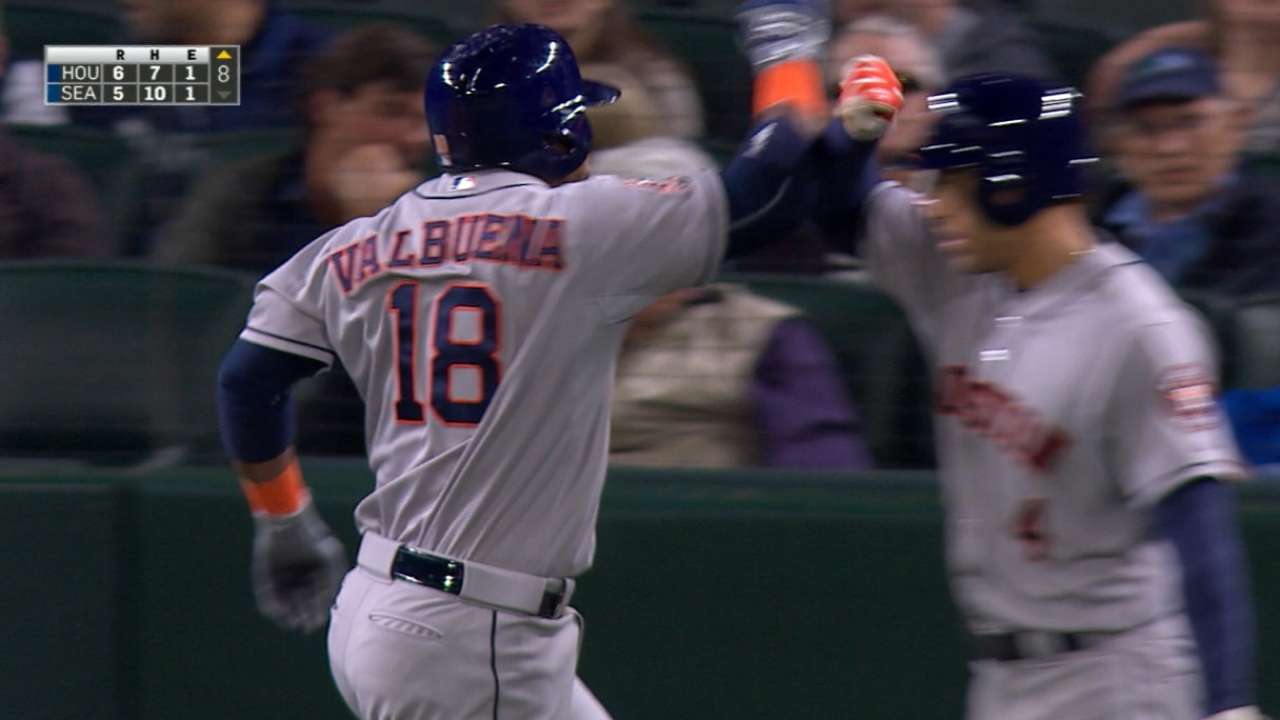 SEATTLE -- Houston third baseman Luis Valbuena slugged two home runs, including a go-ahead shot in the eighth inning off Seattle reliever Danny Farquhar, and the Astros won their third straight with a 7-5 victory over the Mariners on Monday.
"We showed a lot of character tonight," Astros manager A.J. Hinch said. "I love the way we battled back on both sides. We had a chance to implode when they had a lot of traffic on and we didn't. We tacked on a few runs to tie the game and got a little momentum, and obviously Valbuena came through with some big hits."
More