Rasmus, Carter reward Hinch's faith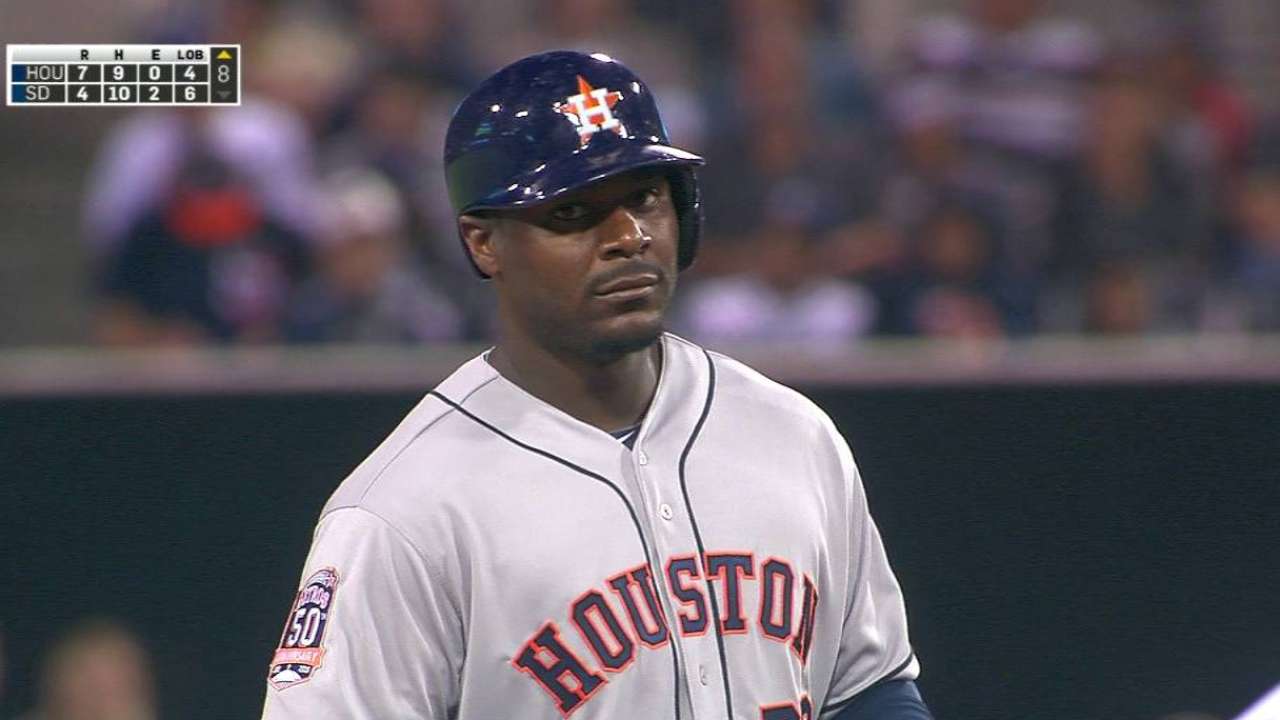 SAN DIEGO -- After combining to go 0-for-6 with six strikeouts in the first six innings of Monday night's 9-4 win over the Padres at Petco Park, Astros outfielder Colby Rasmus and first baseman Chris Carter came through in the clutch in the eighth.
Rasmus and Carter shook off their terrible starts at the plate and delivered RBI hits during a three-run outburst in the eighth that snapped a 4-4 tie and helped the Astros to their eighth win in their last nine games. Rasmus' RBI single scored Jed Lowrie to make it 6-4, and Carter followed with an RBI double to left field.
More