Late innings bring out best in Astros' offense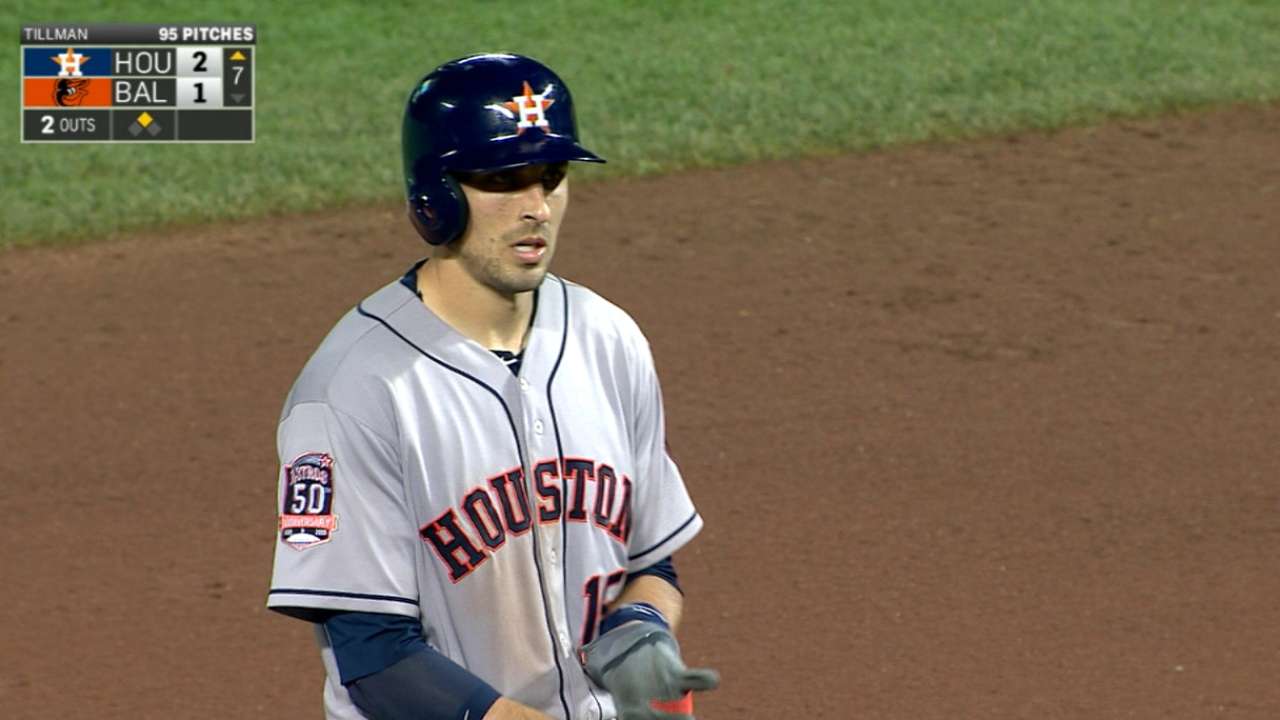 BALTIMORE -- When the game is on the line late, the Astros' offense has a habit for thriving under pressure. It's happened so much this year that there has to be something behind it, something tangible to explain why the late innings bring out the best.
Astros manager A.J. Hinch can't put his finger on exactly what causes his offense to come alive in the seventh inning and later, but he was happy to see his team ride that formula to a 4-1 win over the Orioles on Tuesday night at Oriole Park at Camden Yards.
More