Gomez loving 'Club Astros' environment
Center fielder delivers decisive hit, feels he's fitting right in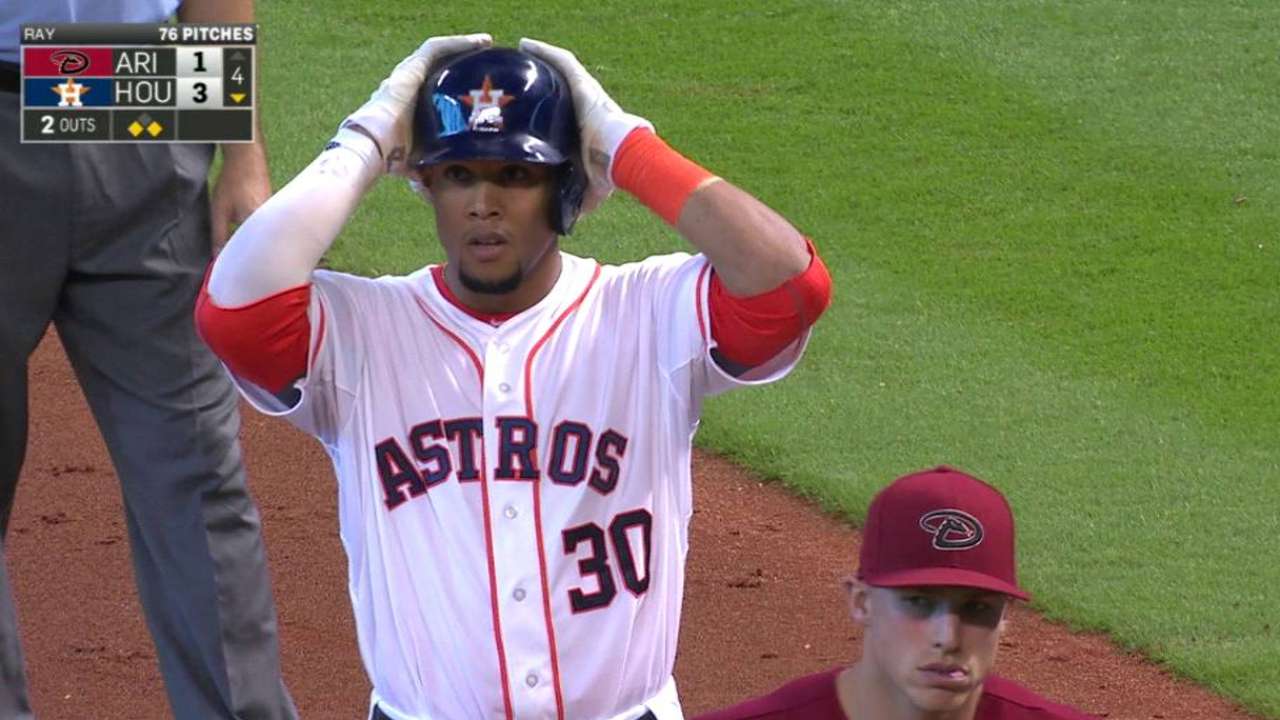 HOUSTON -- Walking in to any new environment is daunting. For the uninitiated, walking into the Astros' clubhouse after a win, though, it can get a bit more cumbersome.
Created by George Springer, fog envelops a darkened room as strobe lights flash to the beat of techno music in "Club Astros" after each victory, and it was no different after Sunday's 4-1 win over the D-backs.
More
Chandler Rome is an associate reporter for MLB.com. This story was not subject to the approval of Major League Baseball or its clubs.