Valbuena's big night gives Astros third straight win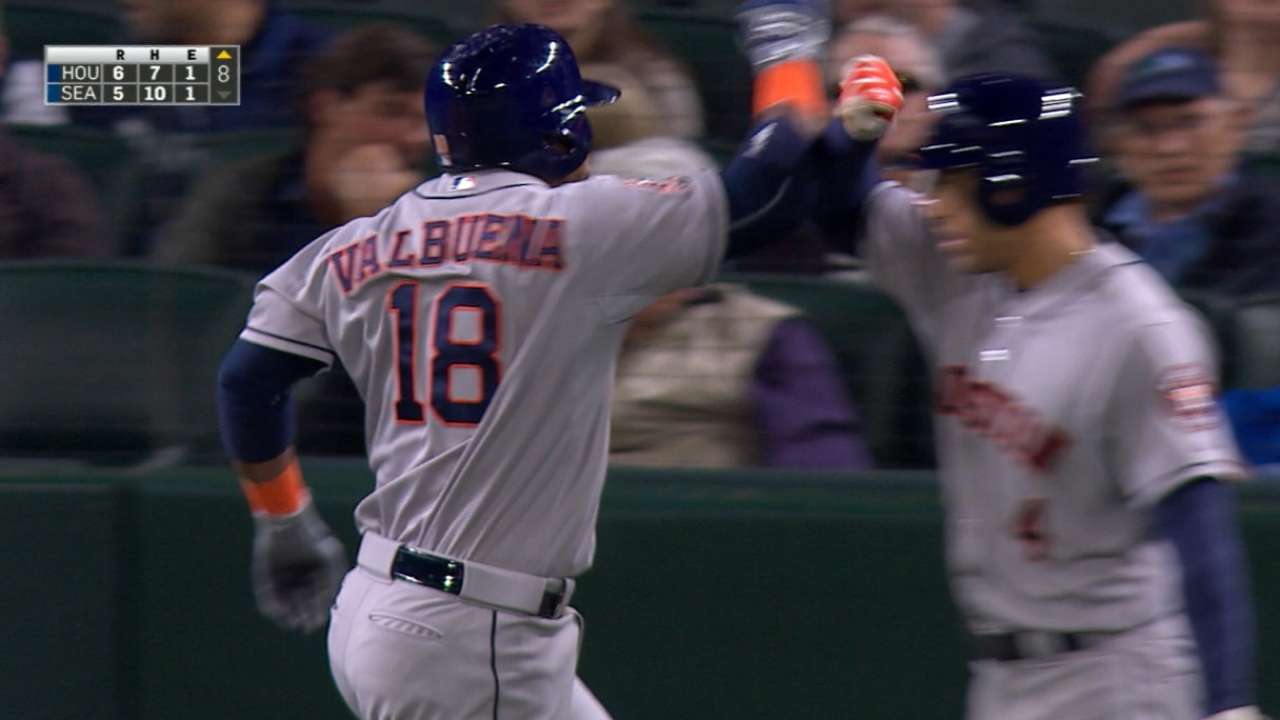 SEATTLE -- Houston third baseman Luis Valbuena slugged two home runs, including a go-ahead shot in the eighth inning off Seattle reliever Danny Farquhar, and the Astros won their third straight with a 7-5 victory over the Mariners on Monday.
Seattle fell to 5-8 despite another big offensive night from Robinson Cano and Nelson Cruz. Cano went 2-for-4 with two doubles and a walk to extend his hitting streak to seven games. Cruz went 2-for-5 with a double and two RBIs, and he has a nine-game hitting streak, during which he's batted .474 with eight homers and 16 RBIs.
More