Correa celebrates holiday with PR charity event
Astros star providing food, entertainment for kids in hurricane-hit island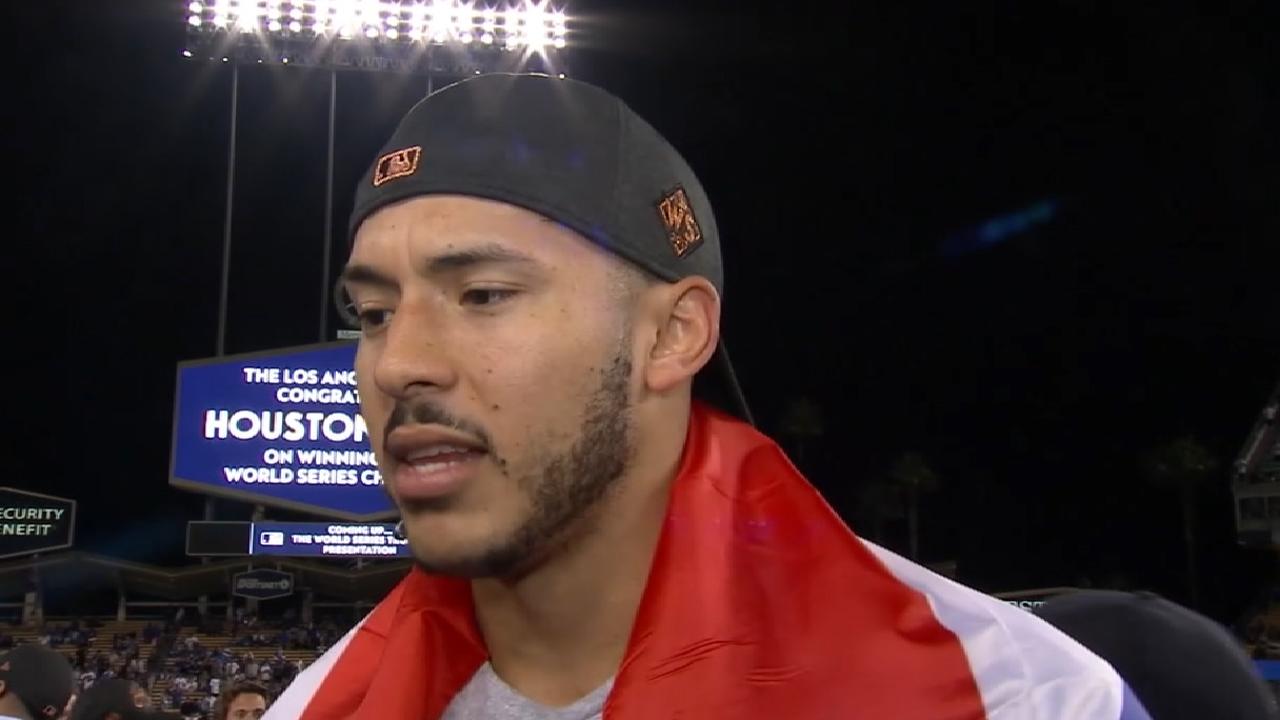 HOUSTON -- In his short time in the Major Leagues, Astros All-Star shortstop Carlos Correa has been about as philanthropic as any player in the league. The 23-year-old routinely performs charitable endeavors in the regular season and offseason, typically focused around helping youth.
Correa and teammate Carlos Beltran were front and center this summer in helping their native Puerto Rico with recovery efforts following Hurricane Maria, and this week Correa will travel to his home island for the first time since helping the Astros win the World Series earlier this month to hold a benefit event for those in need.
Continue Reading
Brian McTaggart has covered the Astros since 2004, and for MLB.com since 2009. Follow @brianmctaggart on Twitter. This story was not subject to the approval of Major League Baseball or its clubs.