Biggio remains active in helping children with cancer
Astros legend happy to lend hand to Sunshine Kids organization at holiday party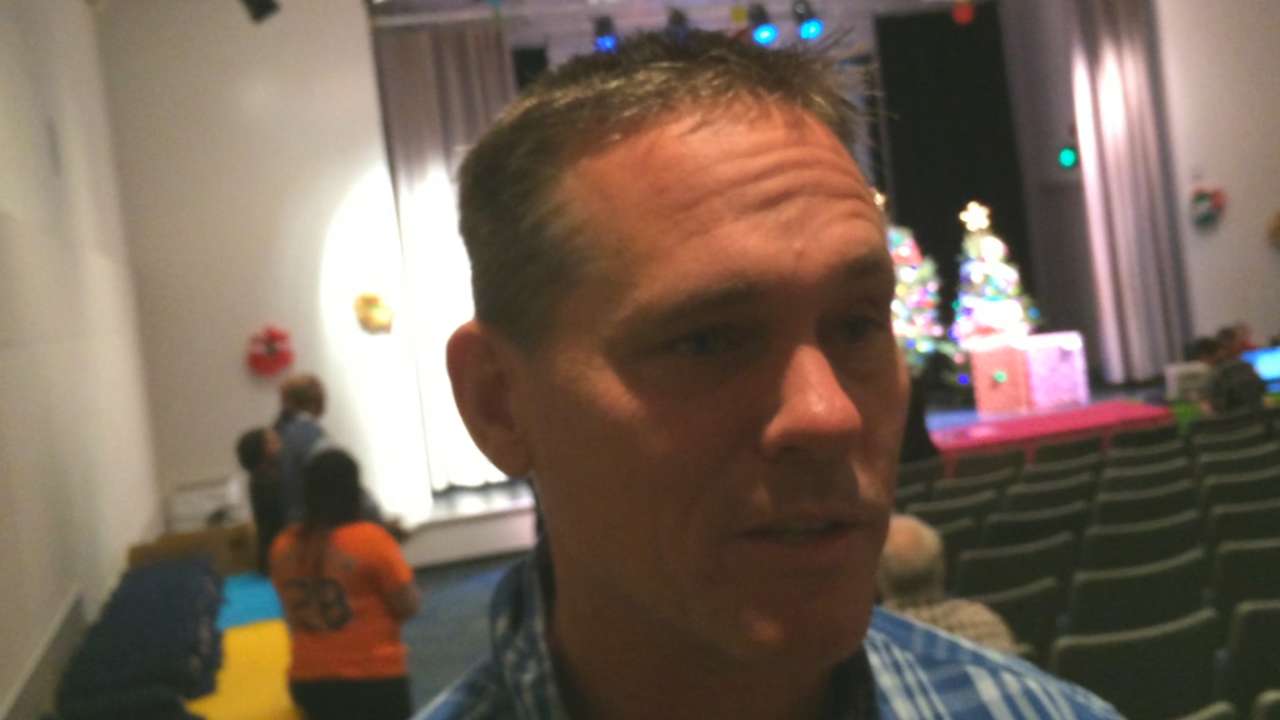 HOUSTON -- When it comes to Craig Biggio and the Sunshine Kids, little has changed since Biggio ended his Major League career seven years ago. Biggio's hit tally may have stopped, but the party never ends -- two parties, as a matter of fact, each of which celebrates the tireless work of the Sunshine Kids, a support group that has helped thousands of kids with cancer and their families.
One of those parties, the annual Sunshine Kids Christmas bash at the Children's Museum of Houston, has several constants from year to year -- photo ops with Santa, an abundance of Christmas cookies, games, face painters and general happiness among the kids, siblings and parents in attendance.
More
Alyson Footer is a national correspondent for MLB.com. Follow her on Twitter @alysonfooter. This story was not subject to the approval of Major League Baseball or its clubs.