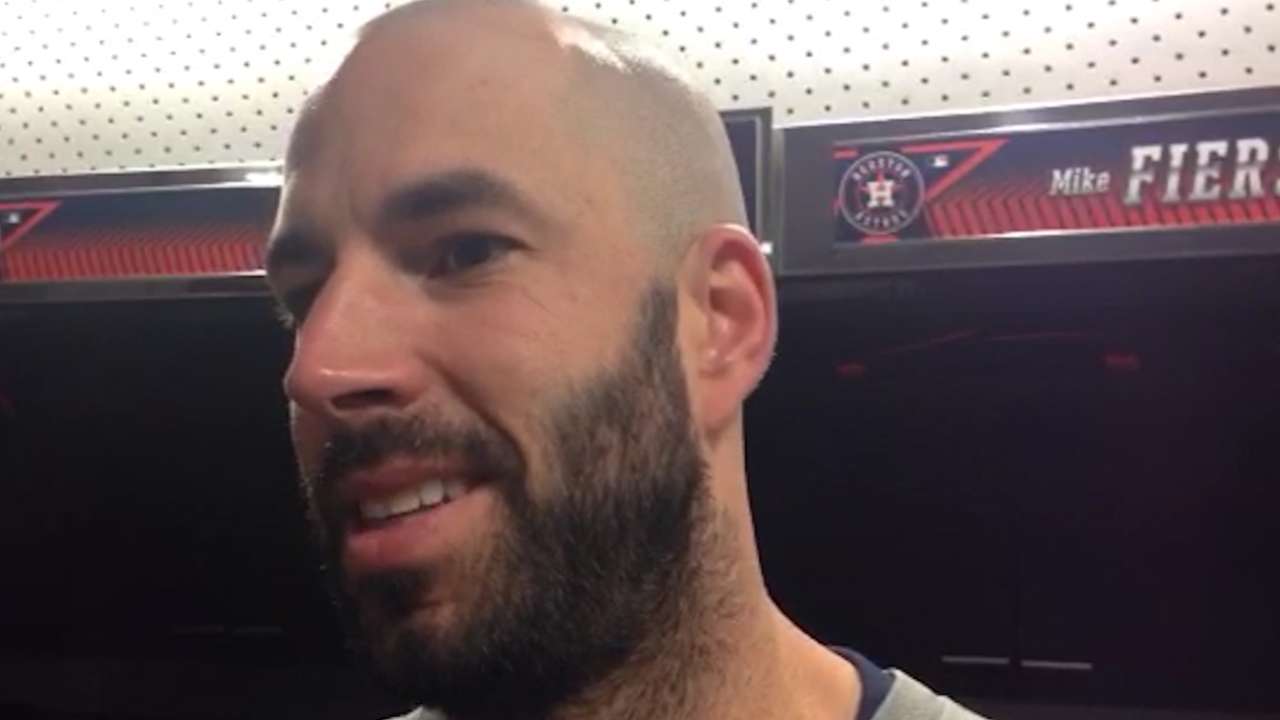 HOUSTON -- Though the newest Astros pitcher comes to the clubhouse sporting a full beard, lockermate Dallas Keuchel shouldn't worry.
"I grew it out for a while about a month ago," new Astros pitcher Mike Fiers said Sunday. "I think I just got lazy at the time and I just let it go. I'll try to keep it somewhat tame here. I don't think it'll get as wild as Keuchel, even though he keeps it pretty groomed."
More
Chandler Rome is an associate reporter for MLB.com. This story was not subject to the approval of Major League Baseball or its clubs.